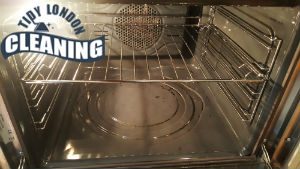 As one of the most unpleasant duties around a home, our company is your best choice to take care of your oven and restore its original immaculate condition.
Our unbeatable oven cleaning technologies are able to give amazing results to your kitchen appliance, no matter of what type it is. Our cleaners have vast experience in cleaning various types of oven. Our solutions are delicate and gentle that will not damage the stainless steel or the enamel.
Oven Cleaning Prices Southfields
Oven Cleaning Services
Prices
Single Oven Cleaning

£

60

Double Oven Cleaning

from £

79

Extractor Cleaning

£

20

Cooker Hob Cleaning

£

23
True experts in deep oven cleaning, our cleaners are fully supplied with the necessary equipment to bring the shine back into your kitchen. Our oven cleaning service is very thorough, designed to cover every part and detail of your appliance, including the sides, door, glass, rack and trays, hobs, etc.
Our cleaning techniques and technologies are unbeatable in SW19. Our cleaning strategies and range of supplies ensure that our clients are receiving the best oven cleaning services. The best part is that you will be able to use your kitchen appliance as soon as we are finished cleaning it. We can assure you that it will not only look like brand new but it will also function as such.
Our mission- service done to the very highest standards possible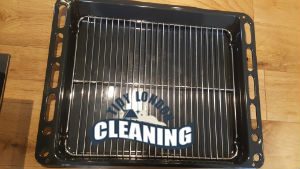 We take pride in being number cleaning contractor in Southfields among so many competitors. What makes us stand out are our affordable prices, excellent service, professional attitude, individual approach and many many more advantages you can benefit from. But first you need to get in touch with us and ask our call centre operators about our oven cleaning services.
You will have your appointment scheduled at a time convenient for you. There is nothing to worry about because we bring our own cleaning equipment for which you do not have to pay anything.
We are already waiting for your call. Our service include:
take out all removable parts and soak them into a powerful cleaning solution
clean the interior and the top of the oven
reassemble the kitchen appliance, preliminary drying off and polishing the parts
polishing the entire oven, making sure it functions properly
How our Professional Oven Cleaning service works
Every kitchen accumulates a lot of filth in a short period of time, especially if a regular cleaning schedule is not maintained. The comprehensive cleaning of the oven is one of the most difficult and essential duties in the kitchen area. Unfortunately, most people lack the necessary abilities and equipment to execute this task effectively. If you are in a similar situation and need expert help, give us a call and set up an appointment with the professionals at our company. We provide high-quality oven cleaning services that are always carried out by trained cleaning technicians. They will scrub and disinfect the interior and outside of your appliance with high-quality tools and materials. The greatest results are guaranteed, and you can be confident that your whole kitchen will be cleaned. A list of all tasks included in the oven cleaning service can be found below.
Before the cleaning process begins, your kitchen floor (the areas around your kitchen) will be protected with a special sheet. That way, no drips and spills will be able to stain your flooring and cause further mess.
During the first step of the cleaning procedure, our technicians will examine your appliance and remove all internal parts (racks, trays, etc.). They will be carried outdoors and soaked in a special heated solution designed to remove all grease and burned residue.
A special cleaning paste will be applied to the interior of your oven next. This product is natural and free of toxic chemicals and will efficiently dissolve and remove all greasy residue, charred food and grime. The oven will be turned on and left to sit while the cleaning team continues with the process.
As everything is soaking and being cleaned, our cleaning experts will scrub and clean the outside of your oven. They will use a special blade to get rid of burned food and grime, then carefully wipe down and polish the entire surface using a microfiber cloth.
Next, the cleaning paste will be removed from the inside of the oven. The cleaners will remove all of it, then polish the entire surface and disinfect it. This product will eliminate 100% of the grease and grime leaving the interior of your oven spotless.
The cleaning experts will take all racks and trays out of the heated solution, wipe them down carefully, then disinfect them neatly.
Your appliance will be reassembled, and everything will be thoroughly cleaned. All surfaces, buttons, and handles will be disinfected by the cleaners.
Hassle-free contact process
To contact one of our customer support representatives, all you need to do is give us a call. They are always available and will help you pick the best, most suitable service for your particular situation. Everything will be suited to your needs and thanks to our flexible working hours, we will be able to provide you with your customised service at a date and time that fits your busy schedule best. Do not hesitate to ask our professionals about anything particular you would like to know – they will provide you with information and assist you throughout the booking process. Waste no time, give us a call and schedule your appointment.
Our satisfied clients
"As a cook in a middle-class restaurant, I know what an impact dirty ovens may have over meals. That is why I like to keep my oven spic and span. And every now and then, I don't forget to book you for a professional oven cleaning session. You are great – Frank"
"When I first booked your services, I did it because I had spent 5 hours trying to clean the oven and I failed. Your technician, who came precisely on time, though, completely de-greased my appliance in no time. Ever since then, I've been booking your company's professional oven cleaning services twice a year – Brandon"
"Last week I had my first oven cleaning session with your company. Your technician came precisely on time and he completely transformed my oven in no time. What I liked most about your service was the fact that your services are affordable and your cleaning products are really good, too – Fynch"
Our company is known in Southfields for its highly effective and reliable oven cleaning services. We understand that most people do not have the time to spare on scrubbing and degreasing the kitchen appliances, that is why we offer you to turn to our company and take advantage of our unbeatable oven cleaning services.
Many people do not know that accumulated dirt and grease can prevent the oven from functioning properly and can lead to worsening the taste of the cooked food. However, with our assistance, you will be able to prepare delicious meals again. Call us today.