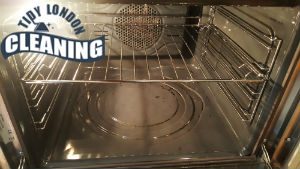 If you are a homemade food lover, then you probably love spending time in your kitchen, creating new gourmet meals or cooking your favourite dishes in your oven.
This is why you should pay attention to the condition of your appliance and make sure that it is always clean, so that you can enjoy a healthy and delicious food. Although oven cleaning may be tiresome it is definitely a chore you must do regularly.
If you are avoiding this task for a long time, you are only putting the proper function of your oven at risk. Burnt grease can easily clog the fan of your appliance and this may be the reason for starting a fire. This is why we recommend you to use the help of professionals and trust them to provide the best care for your oven.
Oven Cleaning Prices Southgate
Oven Cleaning Services
Prices
Single Oven Cleaning

£

60

Double Oven Cleaning

from £

79

Extractor Cleaning

£

20

Cooker Hob Cleaning

£

23
If you don't know who to trust, we can assure you that our company is very reliable and we can provide the best oven cleaning service in N14. You appliance is guaranteed to look and work better than ever before.
Our technicians are trained to use the best professional cleaning tools and products to make sure that every single part of your oven is clean and works properly. Don't miss the opportunity to call us and experience our excellent oven cleaning service.
Enjoy more free time and wonderful results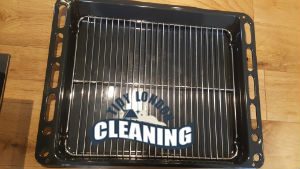 Call us and leave all the dirty work to our technician. While he/ she makes sure that your oven is properly clean, you will be able to enjoy your free time and do the things that make you happy.
We promise you that we are the only cleaning company in Southgate which can fit all of your preferences and needs and provide a brand-new-like oven in no time.
The advantages of hiring our professional help are:
All of our technicians are always polite and extremely punctual
Our oven cleaning service is very affordable
We provide our help throughout the entire week, including weekends
Our company has a lot of years of experience in this field
We guarantee a full customer satisfaction
How our Professional Oven Cleaning service works
To ensure that your kitchen (and entire property) is clean, healthy and beautiful, you should always make sure all surfaces and appliances are thoroughly cleaned and disinfected. That includes your oven and stove. Unfortunately, the deep cleaning of this appliance is a complicated task that requires time, effort, skills and last but not least – powerful cleaning solutions and specialised tools. Save yourself the time and effort and book out professional oven cleaning service – it is performed by experienced technicians that will complete the task in the most efficient way possible. All signs of grease, grime and burned residue will be eliminated and you will be able to use your oven right away thanks to the non-toxic nature of the products we use. Here is a list of the tasks included in the service:
The cleaning of an oven may result in spills and further mess from happening. To prevent that, our expert cleaners will protect the floor of your kitchen using special plastic sheets. That way we ensure the lack of spills and drips.
The oven will be inspected carefully, then the cleaners will dismantle all removable parts. They will take them outside ( to minimise the mess) and let them soak in special heated tanks located in our vehicles. All grease and grime will be dissolves in the process.
The inside of your oven is next – the cleaners will remove any loose particle and apply a special cleaning paste all over the bottom, walls and ceiling of your oven. This is a natural, yet efficient product that will dissolve all grime. The oven will be turned on and left to sit for a while.
In the meantime, the exterior and stove top of your oven will be cleaned. The professionals will scrape off any particles and residue found on the surface, then spray it with cleaning solution, wipe it down with a microfiber cloth and thoroughly disinfect it.
The next step in the process is the removal of the cleaning paste from the inside of your appliance. The professionals will scrape it off using the special blade. They will then wipe down and disinfect the surface using a cleaning solution and a microfiber cloth.
The cleaning experts will take all racks and trays out of the heated solution, wipe them down carefully, then disinfect them neatly.
At the end of the service, the oven will be reassembled, everything will be wiped down one last time and all surfaces on and around the oven will be disinfected.
Hassle-free contact process
If you are in need of help with the cleaning of your oven, hurry up and give us a call. One of our customer support representatives will work with you and guide you through the process and help you create the perfect, most suitable service that fits your situation in the best way possible. They will answer all your questions and provide you with additional information about the services we offer. The best, most experienced cleaning professionals will be performing the service at your place and we guarantee the high quality of the final results. We will be able to fit your schedule and tend to all your needs and requirements. Waste no time, give us a call.
Our satisfied clients
"I had no desire to spend hours in the kitchen and booked their professional oven cleaning. The expert arrived several minutes before 2 o'clock, prepared his equipment and got to work. I am really impressed with the condition of the oven now. You saved me a lot of work. Thank you. – Sammy"
"I am really happy with this company. One of their cleaners came to clean the oven this morning and now it is in excellent condition. The fellow was working diligently and didn't mind answering my questions meanwhile. I would recommend his services to everyone. Great job. – Cherry"
"Thank you so much! Your representative was fantastic this morning and left my range style cooker as clean as new. It was a real pleasure to have him at home. The best part is that this impeccable service didn't cost me a fortune. Will surely book again. – Bridget"
Looking for a reliable oven cleaning in Southgate? Look no further, we are coming to your assistance right away. Our technicians have vast experience in the area and today they are working by the method of dip tank. Regardless of the type and size of the oven, expect nothing but scrupulous cleanliness.
Once in your home, our operative will first inspect the condition of the appliance and after that disassemble it. They will clean precisely all areas and assemble the cooker back. For your peace of mind, this method doesn't involve any toxic cleaning materials. Give us a call and learn more about our service.