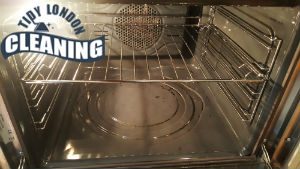 If you are looking for professional oven cleaning provider, get in touch with us. No other company can compete with us because we have proved to be unequalled in what we do. We operate everywhere in Stockwell. To make sure that we are the best, give us a call.
We are reliable and professional firm specialising in oven cleaning services. We can guarantee you diligently done job and immaculate results. Our cleaners are trustworthy and can degrease any surface.
They can make your old oven look like brand-new one. You can put your trust in us and we will not you down. We can clean any type of oven regardless of size or condition.
Oven Cleaning Prices Stockwell
Oven Cleaning Services
Prices
Single Oven Cleaning

£

60

Double Oven Cleaning

from £

79

Extractor Cleaning

£

20

Cooker Hob Cleaning

£

23
We are known to be insured and reliable contractor and we try to keep our undamaged reputation. With all these years of experience in this cleaning sector, we have won the hearts and souls of numerous clients all over Stockwell.
When our cleaners are done with your oven you can immediately spot no spot. They will separately clean all of the removable parts of it and will degrease from inside and outside, plus the hobs and the door. They will disinfect it and will get rid of the unpleasant dirt and smell.
Effective oven cleaning services in Stockwell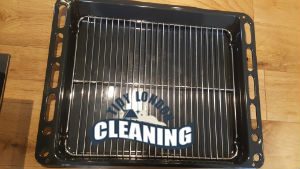 Since our cleaners work very quickly and diligently, we can confidently promise you perfect results. They work with eco-friendly cleaning materials that help them fight against grease and burnt food in much easier and safe way.
As we said we are unequalled provide so do not let anything change your mind. You need us, you need our professional oven cleaning services. Do not wait no more and call us.
If you still have some second thoughts, look at this additional information concerning our company and services:
with our wide selection of packages you can easily choose the one which best suits you
we do not charge any extra for working during bank holiday or weekends
we have our cleaners undergone an extensive and educational training
guarantee for efficient and gentle degreasing
extremely economical rates
How our Professional Oven Cleaning service works
If you are busy with work or other responsibilities, it is likely that you have not cleaned your oven (and kitchen, in general) in a while. This may result in burned smells, smoke and a change in the taste of the meals you cook. To get rid of those, deep cleaning of the oven is required. Save time and money and book our oven cleaning service. You will be provided with high quality final results delivered by experienced professionals. Only high quality equipment and cleaning solutions will be utilised and the proper removal of all residue and charred food is guaranteed. Do not hesitate to give us a call and schedule a service. Your entire property will smell, look and feel cleaner. You can find a detailed list of all the steps that will be taken by our professionals as part of the service.
To ensure an efficient and mess free service, our cleaning experts will cover the floor in front and around your oven with a protective plastic sheet that will prevent drips and spills from staining your kitchen.
After evaluating the appliance and its condition, the detachable pieces will be disassembled. The cleaning professionals will transport them to soak in specially designed heated tanks placed in our vans and filled with a strong cleaning solution.
A special cleaning paste will be applied to the interior of your oven next. This product is natural and free of toxic chemicals and will efficiently dissolve and remove all greasy residue, charred food and grime. The oven will be turned on and left to sit while the cleaning team continues with the process.
The next step of the service will include cleaning the stove top and the outside of the oven. The cleaning professionals will scrape the dried up filth from the surface of your device using a blade. They will use strong cleaning solutions and a microfiber cloth to cleanse and sanitise the stove top.
The inside of your oven will then be allowed to cool. The experts will remove the entire product from the surface, as well as the grease and filth that it dissolved. Then, they will wipe down, polish and disinfect the inside to complete the step.
All soaking parts of the oven will be dried, polished, and properly cleaned off. The cleaners will polish and make them appear brand new.
To complete the servicing, our technicians will assemble everything, polish the interior and stove top, and disinfect all door handles and buttons of the appliance.
Hassle-free contact process
All you have to do to get in touch with one of our customer service specialists is give us a call. They are constantly accessible and will assist you in selecting the finest, most appropriate solution for your specific scenario. Everything will be tailored to your specifications. We will be able to deliver your personalised service on a day and time that works best for your hectic schedule. Please do not hesitate to ask any questions you may have. You will receive information and be guided through the booking process. Give us a call right now to set up your appointment – you will be provided with some of the best quality results delivered by experienced cleaning professionals.
Our satisfied clients
"I am happy that my friend recommended your services to me and I am completely satisfied with the results that I got from you. My oven is finally clean after all of the efforts that I put. Thank you for the help and for the friendly attitude. You are the best!" – Kayla
"You have no idea how satisfied I was when I saw my oven after your cleaning services. The result definitely surprised me, because I didn't expect to see my oven that clean again. Thanks for the professionalism and for the fact that you did your best to give me impeccable results!" – Nick
"I admit that your services surprised me and managed to surpass my expectations. You are the best company and you have the most qualified employees! My oven is now in a perfect condition and for this reason I promise to rely on your help again! You are amazing!" – Jane
You do not need to spend your free time scrubbing the greasy oven when there are professionals who are willing to do it for you. We are professional cleaning company that offer a number of cleaning services, including oven cleaning. We are based in Stockwell and we can be booked from anywhere in this area. Do not waste more time and let us make you proud of your sparkling kitchen appliance.
We will come fully equipped with all the necessary cleaning agents and de-greasers. They help our cleaners remove all stains without breaking a sweat. Contact us right away.