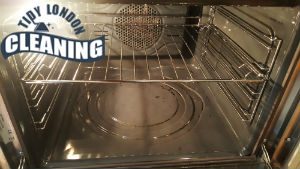 If you are enjoying spending time in cooking your food and you love to experiment with different recipes, then you are probably constantly using your oven.
But do you clean it regularly? We know that a lot of people procrastinate this chore because it takes a lot of time and elbow grease to clean all the tough stains. Despite that, it is important for the condition of your food to have a clean oven at all times.
If you don't want to deal with this annoying chore on your own, you can always rely on our wonderful oven cleaning service. We are a cleaning company located in Stratford and we are always ready to show you that your oven can look and work as good as a new one. And all that can be achieved in no time and with an amazing ease.
Oven Cleaning Prices Stratford
Oven Cleaning Services
Prices
Single Oven Cleaning

£

45

Double Oven Cleaning

from £

63

Extractor Cleaning

£

20

Cooker Hob Cleaning

£

23
You can always trust our company because we have many years of experience in this field and we always know how to provide the best oven cleaning service. All of our technicians are well-trained to tackle any stain with ease and they can take great care of both the interior and exterior of your appliance.
With our professional help you are guaranteed to enjoy your homemade masterpieces for a long time. Give us a call and we will provide the oven cleaning which will secure you a healthy and tasty food.
Don't neglect your oven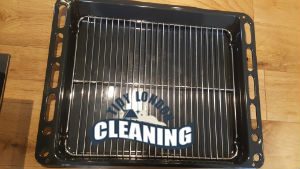 We truly care about the safety of our clients and this is why we recommend you to hire our professional help when you do the oven cleaning.
Only our technicians can make sure that there is no oxidized grease which can lead to an issue with the proper functioning of your appliance and sometimes it can even be the cause for starting a fire.
These are the reasons why our oven cleaning service is the best one in E15:
Our prices are quite competitive
We can guarantee a full customer satisfaction
All of our cleaners are very polite and punctual
We provide service seven days a week
We can extend the lifespan of your appliance
"Your services solved my problem with the oven cleaning and now I have a spotless clean oven, which looks perfect. I made the right choice trusting you and I will not only rely on your help in future, but will also recommend your services to all my friends who have the same cleaning problem as me." – Amber
More Stratford Information
You have probably heard the name Stratford – this revamped London neighbourhood became widely popular with the 2012 Olympic and Paralympic Games. Stratford was renovated and various new restaurants, bars and public buildings were built. They contrast the traditional Stratford buildings in a beautiful way. Stratford is home to the Queen Elizabeth Olympic Park, which was built to serve the Olympic games of 2012. Here is also the enormous Westfield Stratford City shopping mall which is one of the biggest shopping venues not only in England, but in all Europe, too.
Where to eat in Stratford? Where not to! The Darkhorse Restaurant with a Spanish- and Italian- inspired menu (and a mind-blowing selection of ales and wine) is one of my favourite venues, but is not at all the only one. You want something more extravagant? Then pay Bat & Bar a visit. This ping pong bar will amaze you.
"Still can't believe that my oven is finally clean. This was something that had to happen a long time ago, but I didn't have the chance to do it on my own and I didn't want to use the help of professional cleaning services, but it was my only opportunity. To be honest, I don't regret trusting you, because you gave me astonishing results!" – Shawn
"You have no idea how satisfied I am with the results that your technicians gave me – they made my oven look like new in less than 2 hours and I didn't expect such fast results. I shouldn't have underestimated your services and all I can say is that they helped me a lot, which I am grateful for!"– Marc
Today we would like to familiarise you with the proper way to keep a clean oven. First of all, keeping the oven clean is of essential importance for your healthy condition. Because if you let grease and grime accumulate on the inside of your oven, it affect your meals by making them smell and taste like stale grease. What is more, accumulated grease and grime is very likely to lead to domestic fires.
That is why you need to keep your oven clean. The easiest way to do it is by picking up the phone and booking our oven cleaning services. We cover Stratford and we promise good results.