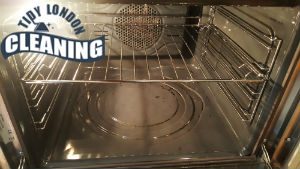 At our company we understand that cleaning the oven is among the most unpleasant and difficult tasks we all have to deal with. If a person is leading a busy life style, this task is getting even more and more difficult.
The good news is that you will no longer have to clean your oven on your own because we can simply do it instead of you. Your kitchen appliance will be sparkling again thanks to our experienced cleaners. They will leave it shining.
We have established our company in Streatham years ago and today we are among the most professional cleaning contractors in this field. Over all this time we have been working really hard to perfect our cleaning approaches and strategies.
Oven Cleaning Prices Streatham
Oven Cleaning Services
Prices
Single Oven Cleaning

£

60

Double Oven Cleaning

from £

79

Extractor Cleaning

£

20

Cooker Hob Cleaning

£

23
Today we take pride in our quality of workmanship and we are ready to show you how professional we are. All you have to do is to get in touch with us and ask about our oven cleaning service.
Our oven cleaning services are very fairly priced so booking us is not a luxury. We believe that everybody in Streatham can afford booking us. If you are interested in having your kitchen appliance perfectly cleaned, degreased and disinfected, please do not waste more precious time and give us a ring. We will arrange you an appointment at a time convenient for you and your time-table.
Our cleaning equipment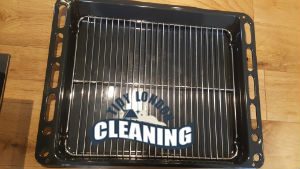 We use only environmentally friendly and non corrosive cleaning equipment to make your oven shine brighter, giving it a new lease of life. Our cleaners will come to your property just on time by recognisable vans full of specialised cleaning supplies to clean entirely your oven, ensuring its grease-free condition and sparkle.
The easiest and most efficient way of restoring your oven's original condition is to turn to our oven cleaning experts, who clean kitchen appliances in daily manners. Therefore, they possess the necessary knowledge and experience to take care of your oven as well.
We are worth it because of:
our fair prices
our professional cleaners
our efficiency
our availability around the clock
How our Professional Oven Cleaning service works
Is your oven greasy, smelling burned or smoking when you turn it on? The reason for that could be the lack of regular cleaning. This appliance requires deep cleaning and disinfection. If you lack the time, skills, tools or products, do not hesitate to give us a call and schedule our oven cleaning service. A team of cleaning professionals will arrive at your property and deep clean your entire oven, including your stove top. High quality tools and non-toxic but efficient cleaning solutions will be used during the service and all signs of burned residue, grease and grime will be eliminated. You will be able to enjoy cooking your favourite meals as soon as the cleaners complete the job. We guarantee the high quality of the final results. All tasks included in the service are listed below.
When cleaning the oven, grease and grime may spill on the kitchen floor around your oven. To prevent this mess from occurring, our cleaning professionals will cover the area with a protective plastic sheet before actually cleaning the appliance.
Inspection of the oven is next. Our cleaning experts will disassemble your oven and bring all removable parts to our vehicles. They will soak in specialised heated tanks full of cleaning solution that will efficiently dissolve all buildup and grime.
The cleaning crew will then begin cleaning the inside of your oven. A special cleaning solution will be applied to the oven's sides, top, and bottom. Heat will activate the cleaning product and help it dissolve oil and filth, so the appliance will be switched on and let to sit.
Following that, the exterior of your oven will be cleaned. The cleaners will remove any loose particles, burned food, and other debris from your stove top using a specialised blade before treating it with a strong cleaning solution, wiping it down, polishing, and disinfecting it.
At this point, it will be time to remove the cleaning paste from the inside of the oven. The product will be scraped off along with all the grease and grime it dissolved. The entire surface of the appliance will be wiped down and thoroughly disinfected.
All of the grease and filth on the surface of the detachable parts will be dissolved. They will be cleaned, polished, and properly disinfected.
Your appliance will be reassembled, and everything will be thoroughly cleaned. All surfaces, buttons, and handles will be disinfected by the cleaners.
Hassle-free contact process
The oven cleaning service you book will be suited to your needs and we will make sure to provide it at a suitable date and time that suits your schedule best. To schedule a service, all you need to do is give our customer support centre a call and let our representatives there know about any questions you may have, as well as personal requests you would like us to take care of. The entire project will be suited to your needs and provided by some of the best, most experienced cleaners in the industry. Do not hesitate to give us a call and book one of the oven cleaning services we offer, we will ensure that you receive final results that exceed your expectations.
Our satisfied clients
"I've been using your company's professional oven cleaning services for more than three years and I am really glad by the results. Your technician is really friendly and diligent and he's always extra attentive to details. I recommended you to all of my friends and they are really happy about you, too – George"
"This spring I booked your oven cleaning services for the first time and I intend to keep on doing it once or twice every year. Even though I hadn't cleaned the oven for more than three years, your technician eliminated all grease and grime from my oven – Halab"
"I have tried to clean the oven with various products several times. The cleaner they sent managed to remove the grease for less than an hour. I am extremely happy with the final result as well as with the price. It was great to work with you. Impeccable oven cleaning that I would book again. – Cateline"
Dirty ovens contain germs and consume more energy. For this reason, regular maintenance is essential. If you are curious to learn more about the available oven cleaning solutions in Streatham, don't miss to give us a call.
What we have for you is an innovative and reliable cleaning method, which leaves every area of the oven completely free of grime. For your peace of mind, our cleaning arsenal doesn't include any toxic materials. Our technicians are ready for action 7 days per week and one of them will be at your doorstep at a time that suits you best. Give us a call and we will answer your questions.