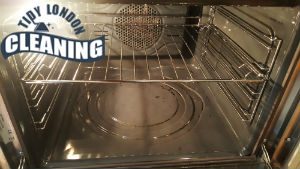 There is definitely something very satisfying about cooking your own food. Knowing that you put all your efforts to prepare the meal for you and your family is truly a good feeling.
However, this also means that you will be spending a serious amount of time in the kitchen, working on your gourmet dishes. Having in mind that is is important for your food to be cooked properly, you should always pay attention to the condition of your oven.
Cleaning regularly your appliance means that there will be no oxidized grease which can cause not just a bad look for your oven but also a higher risk of damaging the appliance.
Oven Cleaning Prices Sydenham
Oven Cleaning Services
Prices
Single Oven Cleaning

£

60

Double Oven Cleaning

from £

79

Extractor Cleaning

£

20

Cooker Hob Cleaning

£

23
In some cases this can even lead to starting a fire. This is why it is important to clean your oven often and if you don't feel like doing it yourself, we recommend you trying the help of professional cleaners.
If you are looking for a cleaning company which can offer you a high quality of oven cleaning service, you can always trust us to provide the best professional help in Sydenham. We have a lot of years of experience in this field and throughout the years we have learned which tools and cleaning solutions can guarantee your oven many years of proper work. With our help you can be sure that your food will always be healthy and delicious.
A very reliable provider of oven cleaning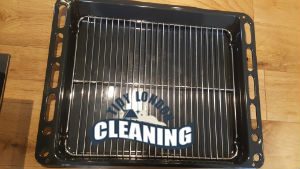 We can assure you that you can always entrust your appliance to our care and we will use our professional tools and products to give your oven a wonderful look and erase any traces of dirt and grime.
Forget about wasting your own time and efforts and leave all the dirty work to our technicians who are the biggest professionals in entire Sydenham.
Give our service a try and you will enjoy the following:
Service available throughout all seven days of the week
Very budget-friendly fees
Technicians who are always on time and extremely polite
Satisfaction of every need of yours
Extending the lifespan of your oven
How our Professional Oven Cleaning service works
The regular deep cleaning of an oven is an essential chore for a healthy, clean and beautiful home. If not performed as needed, it may cause grease and grime to build up, as well as burned smells or smoke to occur whenever the oven is being used. To prevent that from happening, book our top quality oven cleaning service. Our experienced cleaning teams will save you the time and effort and thoroughly scrub and degrease your oven both inside and out. They will use non-toxic professional grade products and specialised tools. We ensure amazing results every time. The best part is that you will be able to cook your favourite meals as soon as our technicians finish the job and leave the property. Do not hesitate, give us a call and do not worry about this unpleasant chore. Here is a list of all activities that will be performed as part of the service:
Spills and greasy mess may occur as a result of cleaning an oven. To avoid this, our skilled cleaners will use special plastic sheets to protect the floor of your kitchen. We can avoid spills and leaks this way.
The first step of the oven cleaning service is the disassembling of all removable parts and soaking them in a special cleaning solution found in heated tanks in our vehicles. This product will efficiently remove all burned residue from their surface.
The inside of your oven is next – the cleaners will remove any loose particle and apply a special cleaning paste all over the bottom, walls and ceiling of your oven. This is a natural, yet efficient product that will dissolve all grime. The oven will be turned on and left to sit for a while.
Meanwhile, your oven's exterior and stove top will be cleaned. The trained experts will scrape away any particles and residue on the surface before spraying it with cleaning solution, wiping it down with a microfiber cloth, and fully disinfecting it.
The cleaning professionals will remove the cleaning paste from the inside of your oven – at this point all grease and grime will be dissolved. All grease and filth will be removed as well. The surface will be thoroughly cleaned, polished, and disinfected.
After removing the pieces from the hot tanks, our cleaning specialists will dry, disinfect, and inspect them to guarantee they are spotless and ready to be reinstalled.
All parts will be placed back together in your oven. The inside and outside will be wiped down and disinfected at the end of the service.
Hassle-free contact process
If you have any questions or are ready to book one of our cleaning services but require some help with the booking process, give us a call. Our office representatives will take all your needs and requirements into consideration and make sure that you receive exactly what you need. The entire service will be customised to fit your situation and everything you ask for as a personal request or an additional job you would like to add to the project will be taken care of by the cleaning experts. Waste no time, give us a call and schedule an appointment with our company – we will make sure to fit your schedule and we guarantee the high quality of the final results.
Our satisfied clients
"Your oven cleaning is my favourite service of your company. I have been using it for a long period of time. I love working with your cleaners because they are always so kind and enthusiastic. Thanks to them my oven always looks its best. I am grateful for your help during throughout the years.- Denise"
"I have already recommended your oven cleaning services to all my friends. I truly think that you are the best cleaning contractor and your rates are more than fantastic. Your cleaners always do a brilliant job. I have no words to express how thankful I am for always being there to help me.- Bane"
"The cleaning lady that came yesterday was such a professional. I hired her to help me clean my oven. She did the job in a quick and efficient manner. I was so fascinated by her performance so I will definitely ask for her assistance in future. Tell her I thank her.- Rose"
Our company offers its customers thorough and efficient cleaning of your oven. You will be surprised how big a difference a clean oven can make. People perform regular cleaning of their ovens by themselves but that is hardly enough to cleanse the oven to perfection, it requires special skills and cleaning methods to make an oven splendid clean.
Our cleaning technicians are amongst the best cleaners in Sydenham, they have been licensed, background-checked and trained to remove even the most stubborn stains without damaging the appliance. Our help is essential if you want to maintain a clean cooking environment and avoid spoiled meals.