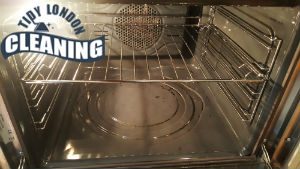 There is definitely something very satisfying about cooking your own food. Knowing that you put all your efforts to prepare the meal for you and your family is truly a good feeling.
However, this also means that you will be spending a serious amount of time in the kitchen, working on your gourmet dishes. Having in mind that is is important for your food to be cooked properly, you should always pay attention to the condition of your oven.
Cleaning regularly your appliance means that there will be no oxidized grease which can cause not just a bad look for your oven but also a higher risk of damaging the appliance.
Oven Cleaning Prices Sydenham
Oven Cleaning Services
Prices
Single Oven Cleaning

£

45

Double Oven Cleaning

from £

63

Extractor Cleaning

£

20

Cooker Hob Cleaning

£

23
In some cases this can even lead to starting a fire. This is why it is important to clean your oven often and if you don't feel like doing it yourself, we recommend you trying the help of professional cleaners.
If you are looking for a cleaning company which can offer you a high quality of oven cleaning service, you can always trust us to provide the best professional help in Sydenham. We have a lot of years of experience in this field and throughout the years we have learned which tools and cleaning solutions can guarantee your oven many years of proper work. With our help you can be sure that your food will always be healthy and delicious.
A very reliable provider of oven cleaning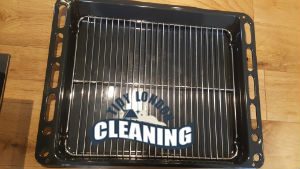 We can assure you that you can always entrust your appliance to our care and we will use our professional tools and products to give your oven a wonderful look and erase any traces of dirt and grime.
Forget about wasting your own time and efforts and leave all the dirty work to our technicians who are the biggest professionals in entire Sydenham.
Give our service a try and you will enjoy the following:
Service available throughout all seven days of the week
Very budget-friendly fees
Technicians who are always on time and extremely polite
Satisfaction of every need of yours
Extending the lifespan of your oven
"Your oven cleaning is my favourite service of your company. I have been using it for a long period of time. I love working with your cleaners because they are always so kind and enthusiastic. Thanks to them my oven always looks its best. I am grateful for your help during throughout the years.- Denise"
More Sydenham Information
If you used to think that Sydenham is a calm suburban area, you are in for surprise. During the recent years this part of south east London has gone through a transformation and thanks to the little shops, bars and cafes which has popped up in the area, Sydenham has become quite the attractive district.
A great place to enjoy a nice cup of coffee or tea is the Sugahill Cafe. If you are looking for a nice spot to grab a lunch, have some cake with your coffee or another hot drink, On the Hoof Bistro is the place to visit.
Dolphin is a pub in the area which is worth visiting even if it is only for its beautiful garden. This boozer offer a wide range of drinks and nice food to accompany your beverage. Dartmouth Arms is yet another Sydenham pub which will fascinate you with a long wine list, beers and cocktails.
"I have already recommended your oven cleaning services to all my friends. I truly think that you are the best cleaning contractor and your rates are more than fantastic. Your cleaners always do a brilliant job. I have no words to express how thankful I am for always being there to help me.- Bane"
"The cleaning lady that came yesterday was such a professional. I hired her to help me clean my oven. She did the job in a quick and efficient manner. I was so fascinated by her performance so I will definitely ask for her assistance in future. Tell her I thank her.- Rose"
Our company offers its customers thorough and efficient cleaning of your oven. You will be surprised how big a difference a clean oven can make. People perform regular cleaning of their ovens by themselves but that is hardly enough to cleanse the oven to perfection, it requires special skills and cleaning methods to make an oven splendid clean.
Our cleaning technicians are amongst the best cleaners in Sydenham, they have been licensed, background-checked and trained to remove even the most stubborn stains without damaging the appliance. Our help is essential if you want to maintain a clean cooking environment and avoid spoiled meals.