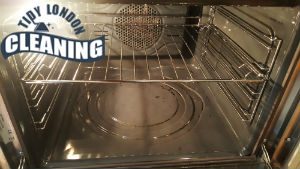 Oven cleaning is something that requires paying attention to the details and if you don't have the patience for that, be sure that we have it. Unfortunately, this is not the only thing that is needed for any type of cleaning process, so this will only convince you that professional cleaning services are what you need.
Equipment, cleaning products, experience, skills and motivation – top 5 of the things needed for doing a proper cleaning and it doesn't matter if its oven cleaning or not. It's a fact that if you don't have them, you will never have the chance to win the fight against the dirt.
Oven Cleaning Prices Tottenham
Oven Cleaning Services
Prices
Single Oven Cleaning

£

45

Double Oven Cleaning

from £

63

Extractor Cleaning

£

20

Cooker Hob Cleaning

£

23
If you are still wondering whether you should trust professional oven cleaning or not, we will give you the answer, but let us first ask you some questions. On the first place – do you want to consume healthier food? Do you want to have a good-looking kitchen and an oven that looks like you have just bought it?
If the answer is "yes", then you have just saw by yourself that professionally done or not, oven cleaning is a must. Of course the first option is the better one, because it will bring the results that everybody wants to get.
If you live in N13, we will be glad to be your oven cleaning service provider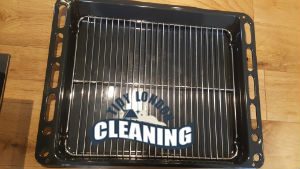 We will be ready to take care of your oven's cleanliness anytime you want. Our services cover the entire region and we work 7 days in a week in order to be always available for our customers.
The prices we have are absolutely budget-friendly and the lowest ones you will find in Tottenham.
Now, let's see what an oven cleaning process means when it's done by us.
Sending a technician to your home in a date and time that are convenient for you
Using the best cleaning equipment for reaching perfection
Detail cleaning of every part of the oven (inside and out)
Washing and drying all the parts of the oven
Polishing – after that it will be ready to use
"I tried the oven cleaning service if this company last month because my cooking appliance was looking pretty bad I didn't have enough free time to deal with it. The technician who carried out the service made sure that my appliance is spotless and works properly. I am definitely using their service again in the future. – Josette"
More Tottenham Information
Tottenham is an area located in the north part of the British capital, more precisely- within the London Borough of Haringey. It has a population of nearly 130,000. It is thought that the name of the area originates from a farmer called Tota.
Tottenham used to be almost entirely a working area but in 1894 it became an urban district. Tottenham finally became part of the London Borough of Haringey in 1965. This area is one of the fastest growing areas in London and today is a home to plenty of shops, attractions and landmarks. Some of these landmarks include All Hallows Church, Bruce Castle, Tower Gardens Estate, Brook Street Chapel, Broadwater Farm and many others.
Tottenham is the home of the professional football club- Tottenham. The name of its home ground is White Hart Lane but in 2018 a new stadium is expected to open. Till then, the home games will be played at Wembley.
"When my oven looks awful I always call this company and book their professional oven cleaning service. They never tend to disappoint me neither with the quality or the price of their help. This is why I know that I can trust them any time and the result of their work always matches my requirements. – Julian"
"As much as I love cooking my food, I hate dealing with the grease stains, this is why I leave this job to the professionals of this company. They always provide an oven cleaning service which gives my appliance a spotless look. In addition to their amazing work, they always charge very reasonable prices. – Veronique"
Our cleaning services will definitely meet your expectations and will give you astonishing results. Don't hesitate to leave your oven's cleanliness in our hands if you are a resident of Tottenham! We will be ready to solve your cleaning problem in a convenient for you date and time, so get in touch with us and book our services for a time that suits you.
It will be pleasure for us to be your cleaning service provider and we guarantee that we will not let you down! You will be served by the best cleaners possible, because you deserve it!