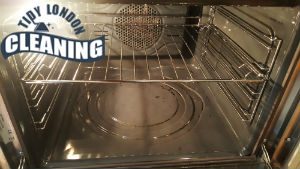 Oven cleaning is something that requires paying attention to the details and if you don't have the patience for that, be sure that we have it. Unfortunately, this is not the only thing that is needed for any type of cleaning process, so this will only convince you that professional cleaning services are what you need.
Equipment, cleaning products, experience, skills and motivation – top 5 of the things needed for doing a proper cleaning and it doesn't matter if its oven cleaning or not. It's a fact that if you don't have them, you will never have the chance to win the fight against the dirt.
Oven Cleaning Prices Tottenham
Oven Cleaning Services
Prices
Single Oven Cleaning

£

60

Double Oven Cleaning

from £

79

Extractor Cleaning

£

20

Cooker Hob Cleaning

£

23
If you are still wondering whether you should trust professional oven cleaning or not, we will give you the answer, but let us first ask you some questions. On the first place – do you want to consume healthier food? Do you want to have a good-looking kitchen and an oven that looks like you have just bought it?
If the answer is "yes", then you have just saw by yourself that professionally done or not, oven cleaning is a must. Of course the first option is the better one, because it will bring the results that everybody wants to get.
If you live in N13, we will be glad to be your oven cleaning service provider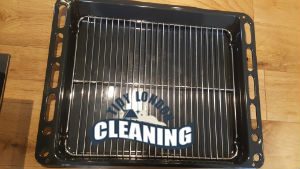 We will be ready to take care of your oven's cleanliness anytime you want. Our services cover the entire region and we work 7 days in a week in order to be always available for our customers.
The prices we have are absolutely budget-friendly and the lowest ones you will find in Tottenham.
Now, let's see what an oven cleaning process means when it's done by us.
Sending a technician to your home in a date and time that are convenient for you
Using the best cleaning equipment for reaching perfection
Detail cleaning of every part of the oven (inside and out)
Washing and drying all the parts of the oven
Polishing – after that it will be ready to use
How our Professional Oven Cleaning service works
To ensure that your kitchen (and entire property) is clean, healthy and beautiful, you should always make sure all surfaces and appliances are thoroughly cleaned and disinfected. That includes your oven and stove. Unfortunately, the deep cleaning of this appliance is a complicated task that requires time, effort, skills and last but not least – powerful cleaning solutions and specialised tools. Save yourself the time and effort and book out professional oven cleaning service – it is performed by experienced technicians that will complete the task in the most efficient way possible. All signs of grease, grime and burned residue will be eliminated and you will be able to use your oven right away thanks to the non-toxic nature of the products we use. Here is a list of the tasks included in the service:
In order to prevent splashes of grease and grime in your kitchen, our cleaning experts will place a protective sheet on the floor in front of your oven before the cleaning process actually begins.
All removable parts will be dismantled and soaked in specialised heated tanks full of strong cleaning solution. They will remain there while the cleaning professionals are taking care of the rest of the appliance. All grease and grime will be dissolved.
The cleaning of the oven's interior is the next phase in the process. Our technicians will apply a special cleaning paste to the inside of your oven. This product will aid in the removal of residue from the appliance's sides, top, and bottom. The product is completely safe and non-toxic so you can start cooking right away.
The exterior of your oven will be thoroughly cleaned as the next step in the oven cleaning process. The oven's exterior and stove top will be scraped and all grease, filth, and buildup will be efficiently eliminated from the surface. The cleaning crew will then clean and disinfect it.
The next step in the process is the removal of the cleaning paste from the inside of your appliance. The professionals will scrape it off using the special blade. They will then wipe down and disinfect the surface using a cleaning solution and a microfiber cloth.
All the parts that have been soaking in the heated tanks will be taken out and dried. The cleaners will wipe them down, polish and disinfect them.
Once everything has been cleaned, your oven will be reassembled and wiped down one last time. Buttons and handles will be thoroughly disinfect.
Hassle-free contact process
All you have to do to get in touch with one of our customer service specialists is give us a call. They are constantly accessible and will assist you in selecting the finest, most appropriate solution for your specific scenario. Everything will be tailored to your specifications. We will be able to deliver your personalised service on a day and time that works best for your hectic schedule. Please do not hesitate to ask any questions you may have. You will receive information and be guided through the booking process. Give us a call right now to set up your appointment – you will be provided with some of the best quality results delivered by experienced cleaning professionals.
Our satisfied clients
"I tried the oven cleaning service if this company last month because my cooking appliance was looking pretty bad I didn't have enough free time to deal with it. The technician who carried out the service made sure that my appliance is spotless and works properly. I am definitely using their service again in the future. – Josette"
"When my oven looks awful I always call this company and book their professional oven cleaning service. They never tend to disappoint me neither with the quality or the price of their help. This is why I know that I can trust them any time and the result of their work always matches my requirements. – Julian"
"As much as I love cooking my food, I hate dealing with the grease stains, this is why I leave this job to the professionals of this company. They always provide an oven cleaning service which gives my appliance a spotless look. In addition to their amazing work, they always charge very reasonable prices. – Veronique"
Our cleaning services will definitely meet your expectations and will give you astonishing results. Don't hesitate to leave your oven's cleanliness in our hands if you are a resident of Tottenham! We will be ready to solve your cleaning problem in a convenient for you date and time, so get in touch with us and book our services for a time that suits you.
It will be pleasure for us to be your cleaning service provider and we guarantee that we will not let you down! You will be served by the best cleaners possible, because you deserve it!