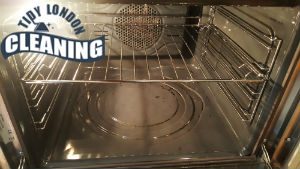 Keeping your oven clean is a very important thing and if you haven't paid attention on this since the day you bought your oven, you should definitely think about the cleaning of it.
The best care for every oven is the professional one, otherwise a non-expert won't achieve something more different than wasting time and efforts to no avail. Every cleaning process usually requires special cleaning equipment and skills, which of course not everybody has, but we definitely do.
When we are talking about the cleaning equipment that we have and use, we should say that it has the highest quality possible. We work with the best manufacturers in the branch and they have never disappointed us. We guarantee that the products are not harmful neither for the oven, nor for your health.
Oven Cleaning Prices Totteridge
Oven Cleaning Services
Prices
Single Oven Cleaning

£

60

Double Oven Cleaning

from £

79

Extractor Cleaning

£

20

Cooker Hob Cleaning

£

23
If you want to have 100% spotless clean and good-looking oven, be sure that we are the help that you need on the condition that you live in N20.
We are available every day and we give our customers the chance to be served on their convenience. An oven cleaning doesn't require sending a lot of our specialists, because one is absolutely enough. He will do the cleaning in less than 2 hours and you will have shining oven again.
Once the oven is cleaned, it will be ready to use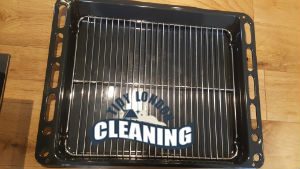 Our aim is to do fast and efficient cleaning that will not take much of your time, so after the oven is cleaned, all of the parts will be dried and polished and you will have the ability to use it in the same moment.
Let's sum up the reasons why our services are an appropriate decision for you and your oven
You can book us anytime you decide
We serve in the entire region
We will clean your oven in no time with the help of the best cleaning equipment possible
You will not find lower prices in N20 than ours
We guarantee that you will be 100% satisfied with the results we will give you
How our Professional Oven Cleaning service works
Every kitchen accumulates a lot of filth in a short period of time, especially if a regular cleaning schedule is not maintained. The comprehensive cleaning of the oven is one of the most difficult and essential duties in the kitchen area. Unfortunately, most people lack the necessary abilities and equipment to execute this task effectively. If you are in a similar situation and need expert help, give us a call and set up an appointment with the professionals at our company. We provide high-quality oven cleaning services that are always carried out by trained cleaning technicians. They will scrub and disinfect the interior and outside of your appliance with high-quality tools and materials. The greatest results are guaranteed, and you can be confident that your whole kitchen will be cleaned. A list of all tasks included in the oven cleaning service can be found below.
To guarantee an effective and mess-free service, our cleaning professionals will place a protective plastic sheet in front of and around your oven to avoid drips and spills from staining and damaging your kitchen floor.
After protecting the floor, our cleaners will thoroughly evaluate the appliance and its condition before disassembling any detachable parts. They will be placed in heated tanks filled with cleaning solution and left to soak while the remaining parts of your equipment are cleaned.
A premium-quality cleaning paste of non-toxic origins will be used to clean the inside of your oven. The cleaning professionals will apply it all over the interior of your oven, turn on the heat, and leave it to sit. The heat will activate the paste, assisting it in removing any filth and buildup from the surface.
The exterior of your oven will be cleaned next. The cleaners will remove all loose particles, charred food and other grime from your stove top, treat it with a powerful cleaning solution then wipe it down, polish it and disinfect it.
The next step in the process is the removal of the cleaning paste from the inside of your appliance. The professionals will scrape it off using the special blade. They will then wipe down and disinfect the surface using a cleaning solution and a microfiber cloth.
The cleaning experts will take all racks and trays out of the heated solution, wipe them down carefully, then disinfect them neatly.
Your appliance will be reassembled, and everything will be thoroughly cleaned. All surfaces, buttons, and handles will be disinfected by the cleaners.
Hassle-free contact process
We provide thorough oven cleaning services, and all you have to do to schedule one is contact us and speak with one of our office staff about the issue at hand. They are always accessible to assist you in developing the best cleaning solution for your specific situation. You will be able to choose every aspect of the job and make specific requests. Because our working hours are quite flexible, we will be able to accommodate your busy lifestyle. Do not hesitate to call us today and arrange our oven cleaning service. Some of the greatest cleaning specialists in the industry will tend to all your needs and supply you with high-quality outcomes.
Our satisfied clients
"You have the best oven cleaning services and I am glad that I had the chance to be your customer. My oven is clean now thanks to you and also thanks to my friend who advised me to trust you. I will use your services again when I need help with the oven cleaning in future!" – Elizabeth
"It's unbelievable how perfect my oven looks now.. I didn't believe that this is possible, but your oven cleaning services managed to prove me that every dirt, no matter stubborn or not, could be removed if you have the experience and the equipment needed." – Kate
"I will recommend your company to all my friends, because your oven cleaning services are amazing and I am more than satisfied with the job that your technicians did last week. The results that they achieved were impeccable and my expectations were not only met, but even surpassed!" – Linda
As you probably know, the only way you can increase the lifespan of your oven is by treating it well. How to treat your oven well? The most important thing you need to do is clean your oven. This is done not only to keep your oven in a good condition, it also plays an essential role in the prevention of domestic fires, too.
Let us keep your oven spic and span. Contact us today and book our professional oven cleaning services today. Our cleaning company is based in Totteridge. Choose us and we will make your oven shine.