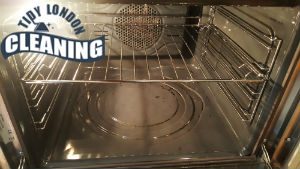 We advise you to stop scrubbing your oven over and over again when you can simply go for one better and easier decision. Our company offers to anybody in Vauxhall professional oven cleaning services.
We know how important is to deliver immaculate results for your hygienic and healthy conditions of your home, in particular your kitchen.
Over all these years, we have been helping people to keep their high-quality condition of their kitchen appliances. We suppose that scrubbing all of the grease and grime of the oven is not the easiest tasks ever.
Without the needful information and knowledge you can easily scratch the delicate enamel. Do not take that risk, book our company in Vauxhall.
Oven Cleaning Prices Vauxhall
Oven Cleaning Services
Prices
Single Oven Cleaning

£

60

Double Oven Cleaning

from £

79

Extractor Cleaning

£

20

Cooker Hob Cleaning

£

23
Stop fooling yourself that the regular cleaning of the oven is enough. It is far from enough. At a certain moment of your life (to be more specific at least twice a year) you will need some professional cleaning session.
Why not booking our company? We are trustful leaders and we are working all in accordance with your needs and requirements. We are always trying to exceed them.
We know how exactly to restore the tip top condition of your kitchen appliance. Our cleaners are well-trained to perform amazing results when speaking about oven cleaning.
Trustful oven cleaning services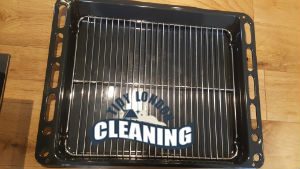 The smartest decision you can take is to book our company. You can completely rely on us and our professional cleaners. They will deeply and thoroughly clean and sanitise your oven, leaving no trail of grease, dirt or scratch.
Before we send our technicians to your home, we fully equip them with the needful materials and tools. All the detergents they use are gentle for the surface and will not damage it. We can assure you that the products they use are toxin- and chemical-free because we think that the kitchen should be the most healthy and safe area within the property.
We differentiate from the other firms because we care about your health. And also:
our rates are the most economical
our cleaners are the most professional
we deeply clean all trays, rack and removable particles
we work every day
How our Professional Oven Cleaning service works
To keep your entire kitchen area clean, healthy, and beautiful, make sure all surfaces and equipment are cleaned and disinfected at all times. Your oven and stove are included. Unfortunately, the deep cleaning of this device is a difficult process that takes time, effort, expertise, and, most importantly, powerful cleaning solutions along with specialised instruments. Save time and effort by scheduling our professional oven cleaning service, which is conducted by skilled specialists who will ensure that everything has been thoroughly and efficiently scrubbed and disinfected. Because the materials we employ are non-toxic, all traces of oil, filth, and burnt residue will be removed, and you will be able to use your oven immediately. Here is what to expect as part of the oven cleaning service we offer:
Spills and greasy mess may occur as a result of cleaning an oven. To avoid this, our skilled cleaners will use special plastic sheets to protect the floor of your kitchen. We can avoid spills and leaks this way.
The first step of the oven cleaning service is the disassembling of all removable parts and soaking them in a special cleaning solution found in heated tanks in our vehicles. This product will efficiently remove all burned residue from their surface.
To get rid of all the grease and burned residue from the inside of the oven, the cleaners will use a cleaning paste of non-toxic nature that will be applied all over the interior of the appliance. It will be activated by the heat of the oven and will successfully remove 100% of the grime.
The next step of the service will include cleaning the stove top and the outside of the oven. The cleaning professionals will scrape the dried up filth from the surface of your device using a blade. They will use strong cleaning solutions and a microfiber cloth to cleanse and sanitise the stove top.
The following step is to remove the cleaning substance from the interior of your appliance. The experts will scrape it off with the special blade. They will next use a cleaning solution and a microfiber cloth to clean and disinfect the surface.
All the parts that have been soaking in the heated tanks will be taken out and dried. The cleaners will wipe them down, polish and disinfect them.
The oven will be reassembled at the end of the service, everything will be washed down one more time, and all surfaces inside and outside the oven will be disinfected.
Hassle-free contact process
The oven cleaning service you book will be suited to your needs and we will make sure to provide it at a suitable date and time that suits your schedule best. To schedule a service, all you need to do is give our customer support centre a call and let our representatives there know about any questions you may have, as well as personal requests you would like us to take care of. The entire project will be suited to your needs and provided by some of the best, most experienced cleaners in the industry. Do not hesitate to give us a call and book one of the oven cleaning services we offer, we will ensure that you receive final results that exceed your expectations.
Our satisfied clients
"If my oven needs a deep clean, I know that I can always count on this company. Their oven cleaning service is with a very high quality and I can always trust the wonderful technician who takes care of my cooking appliance. The price which the company charges is very reasonable and the service is definitely worth booking. – Regina"
"I am very happy that I found this company when I was looking for a high-quality oven cleaning service. I booked their help last week and the technician who carried out the service was very friendly and it took him no time to clean both the inside and the outside of my cooking appliance. – Mella"
"I am always happy with the oven cleaning service of this company. They always use professional cleaning tools and products and my oven always looks brilliant after their cleaning session is done. The fee which they charge is also to my liking. I definitely recommend their service to anyone. – Connor"
Our company has the best oven cleaning services, which will meet your expectations to the fullest. We are located in Vauxhall and will be ready to serve you according to your preferences for date and time.
You can be sure that professionalism is guaranteed with us and your oven will be spotless clean after the cleaning process. You will be served by the most qualified cleaners, which always manage to make our customers fully satisfied with the job done. We guarantee that you will also be 100% satisfied if you leave your oven in our hands.