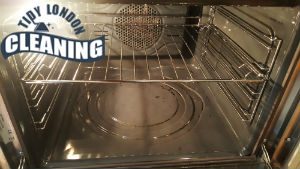 When you are doing your regular housekeeping chores, do not neglect your oven. Just as any other part of your kitchen, it plays big role for the condition of your food.
This is why it is important to clean your oven regularly if you want to enjoy healthy and tasty food. As annoying as the oven cleaning can be, it is definitely a chore that shouldn't be neglected. If you don't feel like doing it yourself, you can always use the help of professionals.
Oven Cleaning Prices Walthamstow
Oven Cleaning Services
Prices
Single Oven Cleaning

£

45

Double Oven Cleaning

from £

63

Extractor Cleaning

£

20

Cooker Hob Cleaning

£

23
If you live in Walthamstow, do not miss the opportunity to enjoy our top-notch oven cleaning service. We are capable to clean both the interior and the exterior of your appliance to perfection and extend its lifespan tremendously. We can assure you that your oven is always in good hands if you entrust it to our professional care.
Most people avoid the cleaning of their ovens because they are annoyed by the time and effort it takes to finish this chore successfully. This is why we recommend you to use the help of our professional technicians who are trained to clean with ease even the toughest stains and they can erase any trace of burnt grease which can affect the taste of your food. Give our service a chance and we won't disappoint you with the final result of our work.
Enjoy an amazing oven cleaning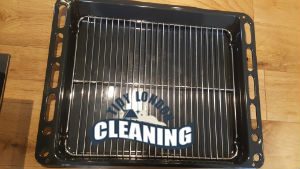 We can assure you that no matter how hard you look, you won't find a better cleaning company in E17. We are the only ones who can provide such high-quality service for such a reasonable price.
The excellence of our cleaning solutions and tools can guarantee you a sparkling clean oven which can cook a lot of delicious and healthy meals for many more years to come.
These are the reasons why you can always trust our company:
Our technicians are always on time and they are very polite
We offer our help all seven days of the week
Our price rates are very competitive
We guarantee full customer satisfaction
Our company is with a lot of experience in this field
"Your company is amazing and I will keep using your oven cleaning services in future, due to the fact that I am completely satisfied with the results that your technicians gave me. I was sure that you will not let me down and for this reason I promise to recommend your services to my friends!" – Melanie
More Walthamstow Information
The largest district located in the London Borough of Waltham Forest is Walthamstow. In 1929 the area was made a municipal borough and in 1965 became part of Greater London.
North Circular Road, Lee Valley, Walthamstow Reservoirs and Epping Forest form the bounds of the area. Europe's longest outdoor market – Walthamstow Market is located in the town centre of the area.
It is hard to be told what the population of Waltham is due to the fact that the size of the area is too large, but the census made in 2011 says that the largest ethnicity is White British and Other White is the second one.
Pertaining to the culture of the area, we can say that Walthamstow is a major centre of the grime music and has a lot of underground music enterprises and bedroom studios.
As it refers to the cinema in Walthamstow, we should mention the early British studio Walthamstow (1914 – 1930).
"I would like to thank you for the astonishing results that I got from you and also to tell you that you are the best company (in case you still don't know that). I don't know what I would do without your help, because my oven was in a really, really bad condition and looked just awful. Now it's different thanks to you!" – Paul
"Oven cleaning sounds hard for me (well, I'm a man and I think something like this is absolutely normal), so I always rely on the help of your oven cleaning services. I am more than satisfied every single time and here is the moment to thank you for the assistance!" – Christopher
Every oven should undergo a comprehensive deep cleaning at least once in two months. This is the most frequently used appliance in every kitchen and a proper maintenance is essential. If you don't know how to restore its clean condition, our company has the perfect solution for you.
You can find us everywhere in Walthamstow and take advantage of our dip tank oven cleaning. One of our technicians will visit you and implement the job in a safe and sufficient manner. They will first inspect the condition of the appliance and after that degrease its components one by one. This manner of cleaning ensures a pristine level of cleanliness and extends the life of the oven.