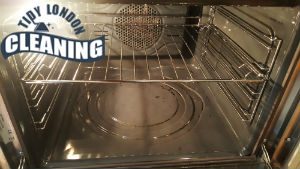 When you are doing your regular housekeeping chores, do not neglect your oven. Just as any other part of your kitchen, it plays big role for the condition of your food.
This is why it is important to clean your oven regularly if you want to enjoy healthy and tasty food. As annoying as the oven cleaning can be, it is definitely a chore that shouldn't be neglected. If you don't feel like doing it yourself, you can always use the help of professionals.
Oven Cleaning Prices Walthamstow
Oven Cleaning Services
Prices
Single Oven Cleaning

£

60

Double Oven Cleaning

from £

79

Extractor Cleaning

£

20

Cooker Hob Cleaning

£

23
If you live in Walthamstow, do not miss the opportunity to enjoy our top-notch oven cleaning service. We are capable to clean both the interior and the exterior of your appliance to perfection and extend its lifespan tremendously. We can assure you that your oven is always in good hands if you entrust it to our professional care.
Most people avoid the cleaning of their ovens because they are annoyed by the time and effort it takes to finish this chore successfully. This is why we recommend you to use the help of our professional technicians who are trained to clean with ease even the toughest stains and they can erase any trace of burnt grease which can affect the taste of your food. Give our service a chance and we won't disappoint you with the final result of our work.
Enjoy an amazing oven cleaning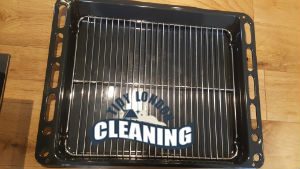 We can assure you that no matter how hard you look, you won't find a better cleaning company in E17. We are the only ones who can provide such high-quality service for such a reasonable price.
The excellence of our cleaning solutions and tools can guarantee you a sparkling clean oven which can cook a lot of delicious and healthy meals for many more years to come.
These are the reasons why you can always trust our company:
Our technicians are always on time and they are very polite
We offer our help all seven days of the week
Our price rates are very competitive
We guarantee full customer satisfaction
Our company is with a lot of experience in this field
How our Professional Oven Cleaning service works
Is your oven covered in grime, or does it smell and smoke when you turn it on? That might be due to a lack of regular cleaning routine The oven and stove top must be thoroughly cleaned and disinfected regularly. If you lack the necessary time, expertise, tools, or goods, please contact us to arrange our oven cleaning service. A cleaning crew will arrive at your home and thoroughly clean the entire appliance both inside and out. During the service, high-quality tools and non-toxic yet effective cleaning solutions will be utilised, and all traces of burnt residue, grease, and dirt will be removed. As soon as the cleaners finish their work, you will be able to enjoy preparing your favourite foods. We promise the highest level of quality. The steps that will be taken by our cleaning experts have been listed below.
At the beginning of the service, the cleaning experts will place a protective sheet on the floor in front of your oven in order to prevent stains and other mess occuring during the actual cleaning process.
In the beginning of the cleaning process, our professionals will inspect your appliance and remove all parts from its inside (racks, trays, etc.). They will be taken outside and left to soak in special heated solution that will dissolve all grease and residue.
A premium-quality cleaning paste of non-toxic origins will be used to clean the inside of your oven. The cleaning professionals will apply it all over the interior of your oven, turn on the heat, and leave it to sit. The heat will activate the paste, assisting it in removing any filth and buildup from the surface.
As everything is soaking and being cleaned, our cleaning experts will scrub and clean the outside of your oven. They will use a special blade to get rid of burned food and grime, then carefully wipe down and polish the entire surface using a microfiber cloth.
The inside of your oven will be cleaned by now. The cleaning experts will remove the cleaning paste from the interior of your oven. All grease and grime will come off along with it. The surface will be wiped down, polished and disinfected.
All parts of the oven that have been soaking will be dried, polished and carefully wiped down. The cleaners will ensure they look like new.
Everything will be reassembled and the oven will be thoroughly disinfected (door handle, buttons, etc.). You will be able to use it right away.
Hassle-free contact process
If you could use some help with the cleaning of your oven, do not hesitate and give us a call. Our customer service agents are available at all times and will be there for you if you need help with the booking process or if you have any questions about the service. The entire service will be perfectly suited to your needs and all of your personal requirements will be taken into consideration. Waste no time, give us a call and schedule an appointment with us. You will be able to pick the date and time to fit your schedule. Some of the best cleaning professionals will come to your place and provide you with some of the best final results available on the market.
Our satisfied clients
"Your company is amazing and I will keep using your oven cleaning services in future, due to the fact that I am completely satisfied with the results that your technicians gave me. I was sure that you will not let me down and for this reason I promise to recommend your services to my friends!" – Melanie
"I would like to thank you for the astonishing results that I got from you and also to tell you that you are the best company (in case you still don't know that). I don't know what I would do without your help, because my oven was in a really, really bad condition and looked just awful. Now it's different thanks to you!" – Paul
"Oven cleaning sounds hard for me (well, I'm a man and I think something like this is absolutely normal), so I always rely on the help of your oven cleaning services. I am more than satisfied every single time and here is the moment to thank you for the assistance!" – Christopher
Every oven should undergo a comprehensive deep cleaning at least once in two months. This is the most frequently used appliance in every kitchen and a proper maintenance is essential. If you don't know how to restore its clean condition, our company has the perfect solution for you.
You can find us everywhere in Walthamstow and take advantage of our dip tank oven cleaning. One of our technicians will visit you and implement the job in a safe and sufficient manner. They will first inspect the condition of the appliance and after that degrease its components one by one. This manner of cleaning ensures a pristine level of cleanliness and extends the life of the oven.