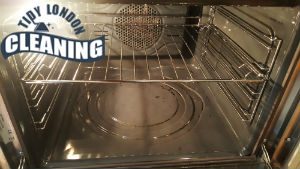 As you know, when you keep your appliances clean, you increase their lifespan immensely. But, let's be fair – who wants to spend a whole afternoon in an uncomfortable position, scrubbing grease and grime from an oven?
We can do it instead of you – just contact us and book our professional oven cleaning services and we'll make your oven sparkling clean in no time. Our oven cleaning company is the only one in SE17 that uses only environmentally friendly cleaning products. Choose us and no toxic residue will remain on your oven when we're done.
Oven Cleaning Prices Walworth
Oven Cleaning Services
Prices
Single Oven Cleaning

£

60

Double Oven Cleaning

from £

79

Extractor Cleaning

£

20

Cooker Hob Cleaning

£

23
Our professional cleaning company was established more than five years ago. We decided to specialize in oven cleaning because we know how much people hate to clean their ovens.
But we also know that dirty ovens are a real health hazard. The thermophiles which your dirty oven houses can cause stomach irritation and even bacterial meningitis when they end up on your food.
Book our oven cleaning services, because we know how to eliminate not only the grease and grime from your oven, but also the bacteria that live in it, too.
Because it's important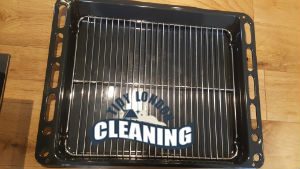 Do not neglect the cleaning of your oven – it's essential for your health. The grease and grime accumulated on the walls and bottom of your oven present a potential fire hazard. And that's not all – they'll make the food you cook smell and taste funny, and they may even cause your oven to smoke.
If you choose us to keep your oven clean, we won't disappoint you. We won't just clean your oven and leave – we'll educate you because we believe that people should know how to maintain their oven between professional cleanings.
Our oven cleaning company works in Walworth exclusively and we're available for booking throughout the week and also on bank holidays, too. Choose us because with us, you don't get a simple oven cleaning – you get an oven experience.
Leaders in the oven cleaning business
Technicians, experienced in oven cleaning
Using Eco-friendly cleaning products only
Available for booking at your convenience
How our Professional Oven Cleaning service works
A healthy, clean, and beautiful house requires frequent deep cleaning of the oven. If not done properly, it can lead to oil and dirt accumulation, as well as burnt smells or smoke anytime the oven is turned on. To avoid this, schedule our high-quality oven cleaning service. Our skilled technicians will save you time and effort by thoroughly cleaning and degreasing your oven both inside and out. They will utilise professional quality, non-toxic cleaning solutions and special instruments. We guarantee amazing outcomes every time. The best thing is that you will be able to cook your favourite foods as soon as our technicians finish their work ( thanks to the chemical free products we use). Do not be hesitant, reach out to us and leave this task to our cleaning teams. Below, you can find a detailed list of all steps that will be taken by the cleaners during the service.
Grease and filth from cleaning the oven may fall onto the kitchen floor during the cleaning process. To avoid this issue, our cleaning specialists will cover the area with a protective plastic sheet before cleaning the appliance.
The oven will be thoroughly examined before the cleaners disassemble all detachable parts. They will carry them outdoors to prevent any mess from occurring and submerge them in special heated tanks located in our vans. During the procedure, all grease and filth will be dissolved.
The cleaning professionals will begin cleaning your oven on the inside next. A special cleaning paste will be used all over the sides, top and bottom of the oven. The appliance will be turned on and left to sit – heat will activate the cleaning product and help it dissolve grease and grime.
While the removable parts are soaking in the cleaning solution and the oven is being cleaned on the inside, the cleaning experts will use a special blade to scrape off all burned residue from the stove top and outside of your oven. They will wipe down the surface and disinfect it.
The inside of your oven will then be allowed to cool. The experts will remove the entire product from the surface, as well as the grease and filth that it dissolved. Then, they will wipe down, polish and disinfect the inside to complete the step.
After removing the parts from the heated tanks, our cleaning experts will dry them, disinfect them and ensure they are immaculate and ready to be put back.
At the end of the service, the oven will be reassembled, everything will be wiped down one last time and all surfaces on and around the oven will be disinfected.
Hassle-free contact process
If you are in need of help with the cleaning of your oven, hurry up and give us a call. One of our customer support representatives will work with you and guide you through the process and help you create the perfect, most suitable service that fits your situation in the best way possible. They will answer all your questions and provide you with additional information about the services we offer. The best, most experienced cleaning professionals will be performing the service at your place and we guarantee the high quality of the final results. We will be able to fit your schedule and tend to all your needs and requirements. Waste no time, give us a call.
Our satisfied clients
"I recommend that you try the professional oven cleaning service of this company when you need a top-notch service for a very reasonable price. I always call them when my oven looks disastrous and I am sure that the end result will always be brilliant. The technicians who do the cleaning are always wonderful and trustworthy people. – Lucia"
"As a regular customer of this company I can vouch for the excellence of their oven cleaning service. Their staff is always very professional and they always match all of my requirements and clean my entire oven in no time. The price of their service is very inexpensive, too. – Oliver"
"A friend of mine recommended that I should try the professional oven cleaning service of this company and I am very glad that I listened to her. The technician who cleaned my cooking appliance used professional cleaning tools and products and my oven looked amazing at the end of the cleaning session. – Tatiana"
Our services are the best ones which you can trust in Walworth, because we have the most qualified cleaners possible, which will make your oven look like new.
Every our employee knows how to work quickly and efficiently in the same time and to meet the expectations of our customers. We assure you that you will get astonishing results, which will definitely impress you and will show you that you didn't make a mistake with us.
If you find our services helpful and you want to use our help, feel free to get in touch with us anytime.