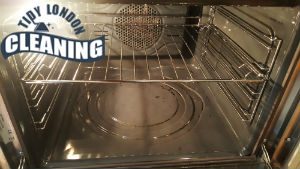 As you know, when you keep your appliances clean, you increase their lifespan immensely. But, let's be fair – who wants to spend a whole afternoon in an uncomfortable position, scrubbing grease and grime from an oven?
We can do it instead of you – just contact us and book our professional oven cleaning services and we'll make your oven sparkling clean in no time. Our oven cleaning company is the only one in SE17 that uses only environmentally friendly cleaning products. Choose us and no toxic residue will remain on your oven when we're done.
Oven Cleaning Prices Walworth
Oven Cleaning Services
Prices
Single Oven Cleaning

£

45

Double Oven Cleaning

from £

63

Extractor Cleaning

£

20

Cooker Hob Cleaning

£

23
Our professional cleaning company was established more than five years ago. We decided to specialize in oven cleaning because we know how much people hate to clean their ovens.
But we also know that dirty ovens are a real health hazard. The thermophiles which your dirty oven houses can cause stomach irritation and even bacterial meningitis when they end up on your food.
Book our oven cleaning services, because we know how to eliminate not only the grease and grime from your oven, but also the bacteria that live in it, too.
Because it's important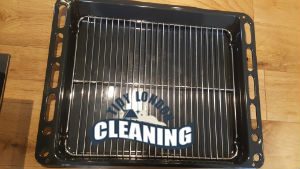 Do not neglect the cleaning of your oven – it's essential for your health. The grease and grime accumulated on the walls and bottom of your oven present a potential fire hazard. And that's not all – they'll make the food you cook smell and taste funny, and they may even cause your oven to smoke.
If you choose us to keep your oven clean, we won't disappoint you. We won't just clean your oven and leave – we'll educate you because we believe that people should know how to maintain their oven between professional cleanings.
Our oven cleaning company works in Walworth exclusively and we're available for booking throughout the week and also on bank holidays, too. Choose us because with us, you don't get a simple oven cleaning – you get an oven experience.
Leaders in the oven cleaning business
Technicians, experienced in oven cleaning
Using Eco-friendly cleaning products only
Available for booking at your convenience
"I recommend that you try the professional oven cleaning service of this company when you need a top-notch service for a very reasonable price. I always call them when my oven looks disastrous and I am sure that the end result will always be brilliant. The technicians who do the cleaning are always wonderful and trustworthy people. – Lucia"
More Walworth Information
Walworth is located in the south-east part of London. It is near Charing Cross, Camberwell and Elephant and Castle.
The name most probably comes from the Old English "Wealhworth" and means British farm. The town's name appears in the famous Domesday Book as Waleorde.
Walworth is a home to the last Victorian tenement buildings surviving in London, which are called Pullens Buildings or also Pullens Estate. Aylesbury Estate is also located in Walworth and is famous for its old industrial buildings.
There is a big variety of parks for the residents of Walworth, such as Michael Faraday Park, Nursery Row Park, Victory park and many other. In the past, the town used to have a zoo, which was located in Royal Surrey Gardens and is famous for the fact that it was visited by Queen Victoria.
Walworth's tourists can visit restaurants such as Bayroot, Folds Cafe, La Luna and etc. Good places for fun are Yoga Arch Studio, Pullens Yards, London Palace Superbowl and many others.
"As a regular customer of this company I can vouch for the excellence of their oven cleaning service. Their staff is always very professional and they always match all of my requirements and clean my entire oven in no time. The price of their service is very inexpensive, too. – Oliver"
"A friend of mine recommended that I should try the professional oven cleaning service of this company and I am very glad that I listened to her. The technician who cleaned my cooking appliance used professional cleaning tools and products and my oven looked amazing at the end of the cleaning session. – Tatiana"
Our services are the best ones which you can trust in Walworth, because we have the most qualified cleaners possible, which will make your oven look like new.
Every our employee knows how to work quickly and efficiently in the same time and to meet the expectations of our customers. We assure you that you will get astonishing results, which will definitely impress you and will show you that you didn't make a mistake with us.
If you find our services helpful and you want to use our help, feel free to get in touch with us anytime.