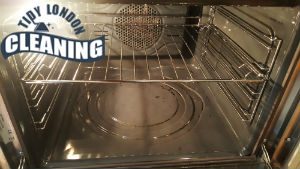 Your oven is deeply covered with greasy burnt-on leftovers? We are here to offer you exactly what you need. We are the cleaning company in Wandsworth that provides the most powerful and efficient oven cleaning services.
We know that there are a lot of cleaning contractors in this area but we can assure you that we are a far cry from them. All our technicians are fully insured with clear criminal records. Plus, we regularly organise intensive introductory training courses which are successfully passed by them.
Oven Cleaning Prices Wandsworth
Oven Cleaning Services
Prices
Single Oven Cleaning

£

60

Double Oven Cleaning

from £

79

Extractor Cleaning

£

20

Cooker Hob Cleaning

£

23
Our oven cleaning services are fairly priced. We even provide ourselves with all the necessary cleaning equipment for which you are not obliged to pay anything additionally.
This equipment consists of environmentally responsible cleaning materials and tools, which are powerful enough to erase all traces of grease or grime. They are safe for your family and pets. Take advantage of our services and enjoy your life better.
Affordable but efficient oven cleaning services in SW18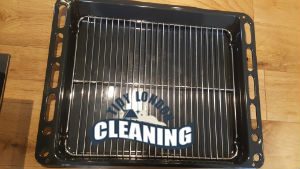 We are leaders in providing professional oven cleaning services in Wandsworth and nearby areas. We are trusted name in this cleaning industry and we are ready to assist you with this unpleasant chore.
Even if your oven is brand new, inevitably, it will get stained or spilled over. Ovens tend to collect food leftovers, carbon deposits and greasy burnt-on debris. Even if you try to be careful while cooking you cannot protect your kitchen appliance from these impurities. We offer you to leave this job in the hands of experts and book our unbeatable oven cleaning services.
We know that every oven is different therefore it requires different cleaning solution. It is a good fortune that our technicians are competent and trained to cope with any cleaning case. As true professionals, they will get you rid of all traces of carbon deposits, grease and stains. There is no need to spend a fortune on a new oven while we can restore your old one's condition.
quick and first-class service
affordable pricing system
loyalty and honesty
qualified and insured cleaners
availability all week round
How our Professional Oven Cleaning service works
Is your oven covered in grime, or does it smell and smoke when you turn it on? That might be due to a lack of regular cleaning routine The oven and stove top must be thoroughly cleaned and disinfected regularly. If you lack the necessary time, expertise, tools, or goods, please contact us to arrange our oven cleaning service. A cleaning crew will arrive at your home and thoroughly clean the entire appliance both inside and out. During the service, high-quality tools and non-toxic yet effective cleaning solutions will be utilised, and all traces of burnt residue, grease, and dirt will be removed. As soon as the cleaners finish their work, you will be able to enjoy preparing your favourite foods. We promise the highest level of quality. The steps that will be taken by our cleaning experts have been listed below.
In order to prevent splashes of grease and grime in your kitchen, our cleaning experts will place a protective sheet on the floor in front of your oven before the cleaning process actually begins.
The first step of the oven cleaning service is the disassembling of all removable parts and soaking them in a special cleaning solution found in heated tanks in our vehicles. This product will efficiently remove all burned residue from their surface.
The next step is cleaning the interior of the oven. The walls, top and bottom of the appliance will be covered in a high quality cleaning paste that is non-toxic and biodegradable. This product will get rid of all grime and charred food from the surface once it has been warmed up by the oven..
Following that, the exterior of your oven will be cleaned. The cleaners will remove any loose particles, burned food, and other debris from your stove top using a specialised blade before treating it with a strong cleaning solution, wiping it down, polishing, and disinfecting it.
Next, the cleaning paste will be removed from the inside of the oven. The cleaners will remove all of it, then polish the entire surface and disinfect it. This product will eliminate 100% of the grease and grime leaving the interior of your oven spotless.
The cleaning crew will carefully remove all racks and trays from the hot solution, wipe them down, and disinfect them neatly. No signs of grime will be left behind.
To complete the servicing, our technicians will assemble everything, polish the interior and stove top, and disinfect all door handles and buttons of the appliance.
Hassle-free contact process
All you have to do to get in touch with one of our customer service specialists is give us a call. They are constantly accessible and will assist you in selecting the finest, most appropriate solution for your specific scenario. Everything will be tailored to your specifications. We will be able to deliver your personalised service on a day and time that works best for your hectic schedule. Please do not hesitate to ask any questions you may have. You will receive information and be guided through the booking process. Give us a call right now to set up your appointment – you will be provided with some of the best quality results delivered by experienced cleaning professionals.
Our satisfied clients
"Your team did an exceptional job. Now my oven looks clean and sparkling. The best thing about your oven cleaning was not the affordable price but the personal attention I was paid. Your representatives were so polite and friendly. Amazing company, amazing people, amazing services. I am calling you again.- Vince"
"I just wanted to say how much I appreciate that you came yesterday to clean my greasy oven. The cleaners were punctual and very friendly. For a couple of hours, they cleaned all the parts of the oven and the interior itself. It was spotless when they were done. I would recommend.- Sasha"
"It was my second time using your oven cleaning services I have to admit that I was very pleased with the results both times. I would recommend this company and their oven cleaning service 100%. Very affordable and very efficient. I will definitely book you for a third time.- James"
When it comes to cleaning the oven, one should think beyond the use of domestic cleaning materials. Carbonated grease can be removed efficiently only by the means of specialised cleaning equipment. Our company has extensive experience in the oven cleaning industry and today offers you a professional service that includes a profound cleaning of the entire oven.
Our dip tank oven cleaning is available everywhere in Wandsworth. The cleaning session will be carried out by a fully trained and knowledgeable expert. They will first make a pre-cleaning inspection and after that proceed with the actual cleaning. We are certain that you will find our assistance beneficial.