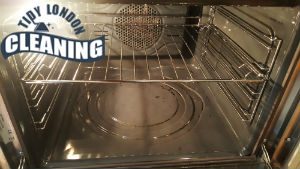 Our professional oven cleaning service located in Wanstead will have your oven clean and renewed in less than a few hours.
If your favorite kitchen appliance is performing bad and you are thinking of changing it with a brand new one you might wanna have it cleaned first, because most of the times when your oven is not working properly it just needs a deep and thorough cleaning.
Performing a deep cleaning is best done by real professionals, and cleaning without knowledge of the appliance's mechanics can inflict serious damage on it.
Oven Cleaning Prices Wanstead
Oven Cleaning Services
Prices
Single Oven Cleaning

£

45

Double Oven Cleaning

from £

63

Extractor Cleaning

£

20

Cooker Hob Cleaning

£

23
Purchasing a new oven is definitely more expensive than simply having it cleaned. The regular cleaning of the oven means it will be working well, in good condition for a longer period of time. It is very important that you have your oven professionally cleaned every few months to have it by your side and performing well.
Our cleaners are the best selection in E11 – they have been schooled to deal with all kinds of dirt and burnt. They can successfully remove any unwanted stains and spots off your oven as well as perform a deep cleaning on the inside and boost its performance immensely.
A clean oven is a properly working oven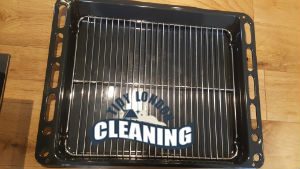 Our cleaning technicians have plenty of experience dealing with dirty ovens. Each week we help over a hundred customers to clean their ovens and leave them speechless with the end-cleaning results that we provide. There is no one better than us at extracting tough burnt spots and wiping the whole inside sparkling clean.
Our technicians carry with them the proper equipment as well as their own cleaning materials and solutions. As a kitchen appliance being used for cooking, we understand how important it is not to clean it using chemical-based materials, which can later spoil the food and cause you discomfort.
All of our cleaners are well taught how to handle the toughest cleaning situations
We have equipped them with the finest equipment available to perform faster and provide even better results
None of our cleaning materials consist of chemicals- all of them are earth-based and environment-friendly
Our schedule is flexible to better coincide with yours
Quick, fast and adequate work from all our employees
" My oven performs so much better now that your guys had it cleaned. They arrived on time and brought all the necessary cleaning equipment themselves. Their diligence and impeccable cleaning methods made for a wonderful cleaning job. I will definitely recommend your service to all my friends. – Mike"
More Wanstead Information
Wanstead is a district in the north-east part of London. It is believed that the name of the area comes from Saxon origin and was first mentioned in charter of 1065.
The area contains a number of schools. Some of those were The Royal Commercial Travellers Schools. Those schools provided over 100 children with home, clothes, food and education. The parents of those children were commercial travellers who had died or unable to take care of their children.
Another school was The Royal Merchant Navy School which was founded in 1862. The building later was converted into a convent refuge and then it became hospital (Wanstead Hospital). Today's schools are St Joseph's Convent schools, Wanstead High School, Wanstead church school and others.
One of the Wanstead's places of worship is the St Mary the Virgin Church. It was completed in 1790 and it has a huge monument to Josiah Child.
"Outsourcing the oven cleaning to you guys was definitely the smartest choice. I received an amazing service from your diligent technicians- they managed to scrape off and clean the inside of the oven to pure perfection. I will never have to clean the oven myself, ever again. – Kate"
"Extremely satisfied with my new oven cleaner. The fellow has just left and now the appliance is looking like brand new. It was a pleasure to collaborate with your company. You know how to treat your customers. I will surely call you again and recommend you to other people. – Jacky"
Are you fed up with scrubbing your oven? No matter how many efforts you put into the process, there are still greasy marks? Let us come to the rescue. We offer all residents of Wanstead our amazing oven cleaning services. They come at more than fair rates. Our services are exactly what you have been looking for- economical, efficient and quick.
Give us a couple of hours and we will give your oven a spick and span look. We will remove all the impurities which are hiding in every corner of the kitchen appliance. Let us make it sparkle.