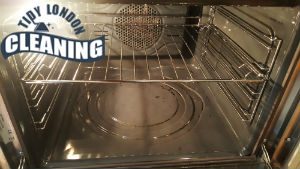 Our professional oven cleaning service located in Wanstead will have your oven clean and renewed in less than a few hours.
If your favorite kitchen appliance is performing bad and you are thinking of changing it with a brand new one you might wanna have it cleaned first, because most of the times when your oven is not working properly it just needs a deep and thorough cleaning.
Performing a deep cleaning is best done by real professionals, and cleaning without knowledge of the appliance's mechanics can inflict serious damage on it.
Oven Cleaning Prices Wanstead
Oven Cleaning Services
Prices
Single Oven Cleaning

£

60

Double Oven Cleaning

from £

79

Extractor Cleaning

£

20

Cooker Hob Cleaning

£

23
Purchasing a new oven is definitely more expensive than simply having it cleaned. The regular cleaning of the oven means it will be working well, in good condition for a longer period of time. It is very important that you have your oven professionally cleaned every few months to have it by your side and performing well.
Our cleaners are the best selection in E11 – they have been schooled to deal with all kinds of dirt and burnt. They can successfully remove any unwanted stains and spots off your oven as well as perform a deep cleaning on the inside and boost its performance immensely.
A clean oven is a properly working oven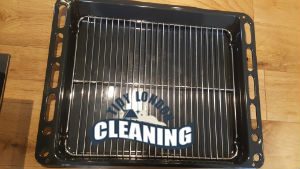 Our cleaning technicians have plenty of experience dealing with dirty ovens. Each week we help over a hundred customers to clean their ovens and leave them speechless with the end-cleaning results that we provide. There is no one better than us at extracting tough burnt spots and wiping the whole inside sparkling clean.
Our technicians carry with them the proper equipment as well as their own cleaning materials and solutions. As a kitchen appliance being used for cooking, we understand how important it is not to clean it using chemical-based materials, which can later spoil the food and cause you discomfort.
All of our cleaners are well taught how to handle the toughest cleaning situations
We have equipped them with the finest equipment available to perform faster and provide even better results
None of our cleaning materials consist of chemicals- all of them are earth-based and environment-friendly
Our schedule is flexible to better coincide with yours
Quick, fast and adequate work from all our employees
How our Professional Oven Cleaning service works
If you have not cleaned your oven in a while, it is possible that you may experience smoke coming out, burned smells or even a change in the taste of your meals. To prevent all that from happening, give our company a call and book the professional oven cleaning service we offer. It is always performed by experienced cleaning technicians that arrive fully equipped with some of the best tools and products available on the market. Leave the job to our professionals and spare yourself the time and effort. Both the interior and exterior of your appliance will be scrubbed and disinfected and no signs of grease, grime and charred particles will be eliminated. You may rest assured that the quality of the final results will be amazing. See what activities will be taking place as part of the service we offer.
To ensure an efficient and mess free service, our cleaning experts will cover the floor in front and around your oven with a protective plastic sheet that will prevent drips and spills from staining your kitchen.
Inspection of the oven is next. Our cleaning experts will disassemble your oven and bring all removable parts to our vehicles. They will soak in specialised heated tanks full of cleaning solution that will efficiently dissolve all buildup and grime.
The cleaning of the oven's interior is the next phase in the process. Our technicians will apply a special cleaning paste to the inside of your oven. This product will aid in the removal of residue from the appliance's sides, top, and bottom. The product is completely safe and non-toxic so you can start cooking right away.
The next step of the oven cleaning service will be the thorough cleaning of the exterior of your appliance. The outside and stove top of the oven will be scraped off and cleaned of all grease, grime and buildup. The cleaning experts will wipe it down and disinfect it.
The next step in the process is the removal of the cleaning paste from the inside of your appliance. The professionals will scrape it off using the special blade. They will then wipe down and disinfect the surface using a cleaning solution and a microfiber cloth.
All of the components that have been soaking in hot tanks will be taken outside and dried. The cleaners will clean, polish, and disinfect them.
Your appliance will be reassembled and everything will be wiped down one last time. The cleaners will disinfect all surfaces, buttons and handles.
Hassle-free contact process
To contact one of our customer support representatives, all you need to do is give us a call. They are always available and will help you pick the best, most suitable service for your particular situation. Everything will be suited to your needs and thanks to our flexible working hours, we will be able to provide you with your customised service at a date and time that fits your busy schedule best. Do not hesitate to ask our professionals about anything particular you would like to know – they will provide you with information and assist you throughout the booking process. Waste no time, give us a call and schedule your appointment.
Our satisfied clients
" My oven performs so much better now that your guys had it cleaned. They arrived on time and brought all the necessary cleaning equipment themselves. Their diligence and impeccable cleaning methods made for a wonderful cleaning job. I will definitely recommend your service to all my friends. – Mike"
"Outsourcing the oven cleaning to you guys was definitely the smartest choice. I received an amazing service from your diligent technicians- they managed to scrape off and clean the inside of the oven to pure perfection. I will never have to clean the oven myself, ever again. – Kate"
"Extremely satisfied with my new oven cleaner. The fellow has just left and now the appliance is looking like brand new. It was a pleasure to collaborate with your company. You know how to treat your customers. I will surely call you again and recommend you to other people. – Jacky"
Are you fed up with scrubbing your oven? No matter how many efforts you put into the process, there are still greasy marks? Let us come to the rescue. We offer all residents of Wanstead our amazing oven cleaning services. They come at more than fair rates. Our services are exactly what you have been looking for- economical, efficient and quick.
Give us a couple of hours and we will give your oven a spick and span look. We will remove all the impurities which are hiding in every corner of the kitchen appliance. Let us make it sparkle.