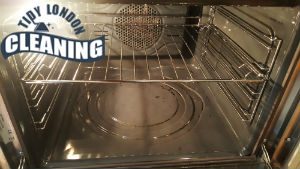 Next time you do you usual house cleaning, do not neglect your oven. After all the taste of your dishes depends on the condition of your appliance.
If your oven is covered in oxidized grease the chances of a defect in the appliance become pretty big. Even if you try to clean your oven, we can guarantee you that you cannot achieve the results which our professional cleaners can. This is why we recommend you to try our oven cleaning service.
If you live in West Ealing, you shouldn't miss the opportunity to enjoy our wonderful professional help and be the owner of an oven which will look even better than a new one.
Oven Cleaning Prices West Ealing
Oven Cleaning Services
Prices
Single Oven Cleaning

£

60

Double Oven Cleaning

from £

79

Extractor Cleaning

£

20

Cooker Hob Cleaning

£

23
Because our technicians are specially trained to clean ovens, they can clean both the inside and the outside of the appliance to perfection. We can promise you that if you use our oven cleaning service you will enjoy delicious homemade dishes for a long time.
We know that a lot of people avoid the cleaning of their ovens because this task takes a lot of time for non-professional cleaners. Although we understand how you feel, you must know that by postponing the cleaning of your appliance, you are risking not only the quality of your food, but you are also increasing the chance for starting a fire. This is why we strongly recommend you to use the service of a cleaning company.
Always at your disposal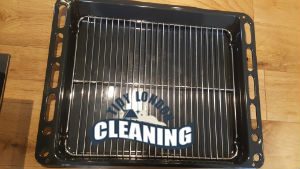 We provide our oven cleaning service across entire W13 and we will be happy to prove you how trustworthy we are. You can be sure that your oven will look amazing after our technician takes care of it.
The reason why our service is with such an amazing quality is that we use only professional solutions and tools which allow us to carry out the best cleaning for your appliance.
Here is why you can always trust our service:
We provide our help seven days a week
Our prices are quite reasonable
Our staff is very polite and punctual
We guarantee a full customer satisfaction
We will extend the life span of your appliance
How our Professional Oven Cleaning service works
To ensure that your kitchen (and entire property) is clean, healthy and beautiful, you should always make sure all surfaces and appliances are thoroughly cleaned and disinfected. That includes your oven and stove. Unfortunately, the deep cleaning of this appliance is a complicated task that requires time, effort, skills and last but not least – powerful cleaning solutions and specialised tools. Save yourself the time and effort and book out professional oven cleaning service – it is performed by experienced technicians that will complete the task in the most efficient way possible. All signs of grease, grime and burned residue will be eliminated and you will be able to use your oven right away thanks to the non-toxic nature of the products we use. Here is a list of the tasks included in the service:
In order to prevent splashes of grease and grime in your kitchen, our cleaning experts will place a protective sheet on the floor in front of your oven before the cleaning process actually begins.
Then, our professionals will carefully inspect the oven and dismantle all trays, racks and others. All removable parts will be taken outside and placed inside heated cleaning tanks inside our vehicles. They will be left to soak inside.
After that, the cleaning professionals will move on to clean the inside of your oven. They will cover the entire surface with a special cleaning paste which is free of toxic chemicals but strong enough to dissolve the grease and charged residue. Your oven will be turned on – the heat will activate the cleaning solution.
Meanwhile, your oven's exterior and stove top will be cleaned. The trained experts will scrape away any particles and residue on the surface before spraying it with cleaning solution, wiping it down with a microfiber cloth, and fully disinfecting it.
The following step is to remove the cleaning substance from the interior of your appliance. The experts will scrape it off with the special blade. They will next use a cleaning solution and a microfiber cloth to clean and disinfect the surface.
All parts of the oven that have been soaking will be dried, polished and carefully wiped down. The cleaners will ensure they look like new.
Your appliance will be reassembled and everything will be wiped down one last time. The cleaners will disinfect all surfaces, buttons and handles.
Hassle-free contact process
To receive some of the best quality outcomes available on the market, all you have to do is give us a call and schedule an appointment with our company. Our professional office representatives will help you complete the booking process and answer any questions you may have. You will be able to customise your service and fit it to your best interest. let your booking agent know about any additional services you would like to book or any personal requests you may have. Everything will be organised to your best interest and you will receive a personalised, custom oven cleaning service provided by some of the most skilled professionals in the area.
Our satisfied clients
"I can't believe how competent and wonderful the cleaners of this company are. I booked their oven cleaning service a few months ago and they send me a technician who tackled the carbon inside the oven and the grease stains which were everywhere. In no time my cooking appliance was ready for use. – Darla"
"Whenever I am not sure whether I will be able to deal with the grease stains and burnt carbon on my oven, I always call the professionals of this company. Their oven cleaning service matches my requirements for excellence and affordability. The technician of this company are amazing and trustworthy people. – Nancy"
"My mom told me about how pleased she was with the oven cleaning service of this company and this is why I decided to book them, too. I must say that she was right. The technician who took care of my cooking appliance made it look as good as a brand new one and it took him no time to do it. – Alfie"
If your oven is coated with burnt-on grease and smells bad, then it is high time you contacted our company and booked our professional oven cleaning service. Our cleaners are true experts in their field and can take the best care of your as well, no matter of what type it is or how polluted it is. You can always rely on them and they will surely exceed your expectations.
Our oven cleaning services can be booked from anywhere in West Ealing. We are open seven days of the week, with no exceptions. Get in touch with us because we are worth it.