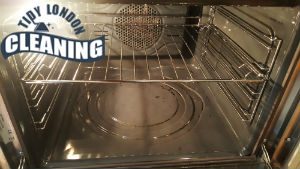 You know how to degrease every area of your kitchen but when it comes to the oven, you start checking the local cleaning companies?
Our dedicated operatives have wide experience in the area and they are able to offer you efficient and safe cleaning methods and lasting results. For your convenience, we are open every day of the week and also on bank holidays.
We are a reliable and well-established cleaning company, based in E15. Our professional oven cleaning services are suitable for each and every taste. Whether you own a single, a double oven or any type of oven, our skilful technicians are able to degrease all of them. Give us a call and we will schedule your service.
Oven Cleaning Prices West Ham
Oven Cleaning Services
Prices
Single Oven Cleaning

£

60

Double Oven Cleaning

from £

79

Extractor Cleaning

£

20

Cooker Hob Cleaning

£

23
As a cleaning company committed to quality, it is our priority to regularly explore the market for the newest cleaning practices and materials. For your peace of mind, our representatives are currently working by the method of dip tank, which eliminates the grime from every area of the oven.
First, the appliance will be stripped out and after that, every component will undergo a profound cleaning. The technician will wait for the oven to dry and assemble it.
What makes us a reliable partner?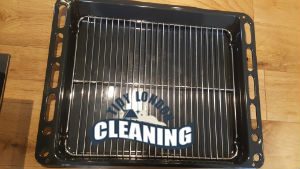 In the end, they will check if it is working properly after the cleaning and polish it. Our service has no time limitation, so expect nothing but scrupulous cleanliness.
With us your oven is in good hands. Our team consists of properly trained and knowledgeable individuals with vast experience in the area. Armed with high-quality cleaning equipment, our representatives are able to eliminate quickly every persistent grease deposit. We are certain that you will be really pleased with their work and stay with us.
What do you win if you choose our company?
Professional oven cleaning tailored to your individual needs
Quick assistance in West Ham and the nearby areas
Prices that won't cause you any financial inconvenience
Fully trained cleaning experts armed with the latest cleaning solutions
Polite and responsive call centre agents any time available to schedule your service
How our Professional Oven Cleaning service works
If you have not cleaned your oven in a while, it is possible that you may experience smoke coming out, burned smells or even a change in the taste of your meals. To prevent all that from happening, give our company a call and book the professional oven cleaning service we offer. It is always performed by experienced cleaning technicians that arrive fully equipped with some of the best tools and products available on the market. Leave the job to our professionals and spare yourself the time and effort. Both the interior and exterior of your appliance will be scrubbed and disinfected and no signs of grease, grime and charred particles will be eliminated. You may rest assured that the quality of the final results will be amazing. See what activities will be taking place as part of the service we offer.
Grease and filth from cleaning the oven may fall onto the kitchen floor during the cleaning process. To avoid this issue, our cleaning specialists will cover the area with a protective plastic sheet before cleaning the appliance.
During the first step of the cleaning procedure, our technicians will examine your appliance and remove all internal parts (racks, trays, etc.). They will be carried outdoors and soaked in a special heated solution designed to remove all grease and burned residue.
The next step in the cleaning process is the treatment of the interior. Our professionals will spread a special cleaning paste all over the inside of your oven. This product will help remove the residue from the sides, top and bottom of the appliance. This paste is completely safe for human health so you have nothing to worry about.
The exterior of your oven will be thoroughly cleaned as the next step in the oven cleaning process. The oven's exterior and stove top will be scraped and all grease, filth, and buildup will be efficiently eliminated from the surface. The cleaning crew will then clean and disinfect it.
Then, the cleaning material will be removed from the oven's inside. The cleaners will remove everything, then polish and disinfect the entire surface. This solution will completely remove all oil and filth from the interior of your oven, leaving it immaculate.
The heated solution will be done dissolving grime and grease. The parts of your oven will be wiped down, disinfected and left in perfect condition.
All parts will be placed back together in your oven. The inside and outside will be wiped down and disinfected at the end of the service.
Hassle-free contact process
We provide thorough oven cleaning services, and all you have to do to schedule one is contact us and speak with one of our office staff about the issue at hand. They are always accessible to assist you in developing the best cleaning solution for your specific situation. You will be able to choose every aspect of the job and make specific requests. Because our working hours are quite flexible, we will be able to accommodate your busy lifestyle. Do not hesitate to call us today and arrange our oven cleaning service. Some of the greatest cleaning specialists in the industry will tend to all your needs and supply you with high-quality outcomes.
Our satisfied clients
"What I like the most in your oven cleaning service is how thoroughly you really do it. It's not simply wiping the visible greasy stains – you remove the door and clean it and you even clean the hob of the fan on my oven. Your oven cleaning services are the best – Marshall"
"I payed a lot of money for my oven but I also wanted to find a good cleaning company that'll clean it properly. Luckily, a friend of mine recommended your services and I booked immediately. You did such a good job that I'm going to call you again when the oven gets dirty – Gabriel"
"Your oven cleaning service completely amazed me. I honestly don't believe how you managed to clean it so perfectly in such a short time. Your technician completely revived my oven and now it looks better than in the day I bought it. I will surely call again soon – Jeremiah"
When you book our oven cleaning services, we will send our hard-working cleaners to the property. They will come fully equipped and will get down to cleaning your oven. They will remove all the parts and then soak them in a powerful cleaning solution.
The sides and the interior will be deep cleaned and degreased. When the oven shines again, everything will be put back in place.
We can restore its original condition in few simple steps but first, you need to contact us. We are operating in West Ham and we are already waiting for you.