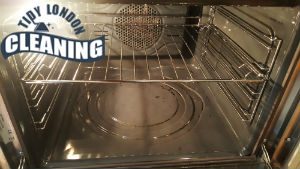 If you like to prepare your own food and you always experiment in your kitchen, you are probably using your old trusted oven to create your masterpieces.
In this case you must pay attention to the condition of your appliance because it can make or break your dishes, depending on how clean it is. No matter how annoying you might think that oven cleaning is, don't neglect doing it for the safety of your home and your food.
We understand that most people procrastinate cleaning their ovens because it takes a lot of efforts and time to clean all the burnt grease. This is why we offer wonderful oven cleaning service which can take care of all of your worries and we can give you an appliance which will work and look like a brand new one.
Oven Cleaning Prices West Kensington
Oven Cleaning Services
Prices
Single Oven Cleaning

£

60

Double Oven Cleaning

from £

79

Extractor Cleaning

£

20

Cooker Hob Cleaning

£

23
Don't hesitate to give us a call and book our oven cleaning service. We promise you that you can always trust us and we will never disappoint you with the final result of our work.
We always strive to improve the quality of our professional help and we do not compromise with the cleaning products and tools which we use. If you hire us, we will send you one of the most competent technicians in West Kensington to clean both the exterior and interior of your oven an give it a new life.
Always delicious meals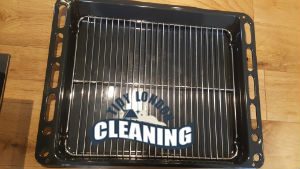 If nothing else can motivate you to take a proper care of your oven, then think about your food. If you want to enjoy dishes which are healthy and tasty, try our wonderful oven cleaning service.
We promise you that we can erase any traces of dirt and grime and you can enjoy an appliance which looks and works as good as the first day you bought it.
Try our oven cleaning service and enjoy:
One of the most budget-friendly services in W14
Absolute satisfaction of all of your needs
Professional technician who will show you amazing cleaning skills
Service which is available seven days a week
The service of company with a lot of experience in this field
How our Professional Oven Cleaning service works
The deep cleaning of an oven is an essential chore in each property. However, it is a task that requires skills, tools and products, as well as time, which unfortunately, most people do not have. If you are struggling with the completion of this service, give us a call and book our professional cleaning service. A team of experienced cleaners will arrive at your place fully equipped with everything needed for the completion of the service (tools and products of the highest quality). The skilled professionals will deep clean and disinfect the interior and exterior of your oven using non-toxic cleaning products – that way, you will be able to use your appliance as soon as the service has been completed. Below, you can find a list of all chores that will be performed as part of the oven cleaning service you receive.
Before the cleaning process begins, your kitchen floor (the areas around your kitchen) will be protected with a special sheet. That way, no drips and spills will be able to stain your flooring and cause further mess.
After evaluating the appliance and its condition, the detachable pieces will be disassembled. The cleaning professionals will transport them to soak in specially designed heated tanks placed in our vans and filled with a strong cleaning solution.
The cleaning of the oven's interior is the next phase in the process. Our technicians will apply a special cleaning paste to the inside of your oven. This product will aid in the removal of residue from the appliance's sides, top, and bottom. The product is completely safe and non-toxic so you can start cooking right away.
Meanwhile, your oven's exterior and stove top will be cleaned. The trained experts will scrape away any particles and residue on the surface before spraying it with cleaning solution, wiping it down with a microfiber cloth, and fully disinfecting it.
The cleaning professionals will remove the cleaning paste from the inside of your oven – at this point all grease and grime will be dissolved. The surface will be thoroughly cleaned, polished, and disinfected by the experts.
All soaking parts of the oven will be dried, polished, and properly cleaned off. The cleaners will polish and make them appear brand new.
All parts will be placed back together in your oven. The inside and outside will be wiped down and disinfected at the end of the service.
Hassle-free contact process
We offer deep oven cleaning services and all you need to do to receive one of them is give us a call and discuss your situation to one of our office representatives. They are always available and will help you create the perfect, most suitable cleaning solution for your circumstance. You will be able to pick every detail, as well as place personal requests. Our working schedule is extremely flexible so we will do our best to fit your busy lifestyle. Do not waste any time, give us a call and schedule the oven cleaning service we offer. Top quality results will be provided to you by some of the best cleaning professionals available in the area.
Our satisfied clients
"I noticed a change in the taste of my home cooked food and I decided to hire this company to do a deep oven cleaning. I must say that the technician who came to my house did an amazing job and my cooking appliance looked sparkling clean in no time. Now my homemade dishes taste amazing. – Thomas"
"I never though that my oven can look this good. Thanks to the amazing oven cleaning service of this company, my cooking appliance looks exactly as the first day when I bought it. I was very pleased with the high quality of the service, especially considering how inexpensive was the fee that I paid. – Leo"
If you live in West Kensington and you need a hand with cleaning your oven, please make sure to get in touch with our company and book our oven cleaning services. What we offer you is a reliable and efficient solution at a price you can easily afford. Our cleaners are professionally trained to the highest standards in this industry and can exceed even the highest expectations.
When you make your appointment with us, we will send a team to the property to get the job done. They will come fully equipped with specialised cleaning equipment. Our cleaners are competent to clean any type of oven.