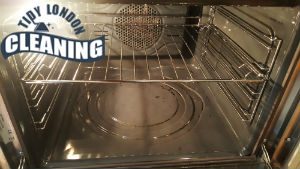 Everyone who has had an oven for a long period of time knows the struggle of cleaning it. We established our oven cleaning service to make sure that people don't have to deal with this annoying chore.
Instead, we have a trained team of people who know how to get the job done.
We put in a lot of effort and that has placed us on a favorable spot on the NW10 market thanks to the clients who stick with us and spread the word of our service.
Oven Cleaning Prices Willesden
Oven Cleaning Services
Prices
Single Oven Cleaning

£

60

Double Oven Cleaning

from £

79

Extractor Cleaning

£

20

Cooker Hob Cleaning

£

23
The first thing we do is to inform all of our new clients how the oven cleaning service works. They get a thorough introduction with all of the required details. This is done so that the client is sure if they would want to hire the service or not.
We give the client some time to think about if they have any questions. We do encourage people to ask us anything that falls into the Willesden area. We have all of the answers, plus we want to make sure that they are properly informed and know what they are paying for.
In no way will any of our technicians leave the job half done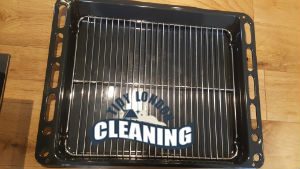 When the oven cleaning service is hired, the technicians are informed and take over from this point on. The technician appointed is going to make sure to arrive at the client's home right on time and bring along with them their high standards.
Upon arrival, work starts right away. The technician will make an inspection on the appliance they have to clean to figure out the best way to proceed. Our technicians tend to be a bit of perfectionists when it comes to work. The clients will undoubtedly be satisfied with the final results.
Our technicians use cleaning products that are Eco friendly and safe for their health.
The client has control over the service, they reschedule an appointment if they need to.
Our team always carries out the service with equal quality for everyone.
Our team has seen the worst case scenarios. Clients shouldn't feel awkward.
How our Professional Oven Cleaning service works
Is your oven greasy, smelling burned or smoking when you turn it on? The reason for that could be the lack of regular cleaning. This appliance requires deep cleaning and disinfection. If you lack the time, skills, tools or products, do not hesitate to give us a call and schedule our oven cleaning service. A team of cleaning professionals will arrive at your property and deep clean your entire oven, including your stove top. High quality tools and non-toxic but efficient cleaning solutions will be used during the service and all signs of burned residue, grease and grime will be eliminated. You will be able to enjoy cooking your favourite meals as soon as the cleaners complete the job. We guarantee the high quality of the final results. All tasks included in the service are listed below.
Before they begin cleaning the oven, our trained technicians will cover the floor in front of and around your appliance with a plastic sheet. This will keep grease splatters and other filth from ruining your floor.
After protecting the floor, our cleaners will thoroughly evaluate the appliance and its condition before disassembling any detachable parts. They will be placed in heated tanks filled with cleaning solution and left to soak while the remaining parts of your equipment are cleaned.
A premium-quality cleaning paste of non-toxic origins will be used to clean the inside of your oven. The cleaning professionals will apply it all over the interior of your oven, turn on the heat, and leave it to sit. The heat will activate the paste, assisting it in removing any filth and buildup from the surface.
The cleaning experts will work on the exterior of your appliance next. The entire surface will be scraped with a special blade, wiped down with powerful solutions and disinfected. No signs of grease and burned food will be left behind.
The inside of your oven will be cleaned by now. The cleaning experts will remove the cleaning paste from the interior of your oven. All grease and grime will come off along with it. The surface will be wiped down, polished and disinfected.
All the grease and grime will be dissolved from the surface of the removable parts. They will be wiped down, shined and thoroughly disinfected.
All parts and areas of the oven will be cleaned and the professionals will put them back together. They will disinfect everything at the end of the service.
Hassle-free contact process
If you struggle with deep cleaning your oven, please contact us right away and schedule our oven cleaning solution. One of our customer support agents will work with you and walk you through the process. They will assist you in creating the finest, most suited solution for your scenario. They will answer all of your questions and provide you with more information about the services we offer. The service will be performed by the most experienced cleaning employees, and we guarantee the excellent quality of the final results. We will be able to accommodate your schedule and meet all of your demands and expectations. Give us a call right away and receive impressive outcomes.
Our satisfied clients
"When it comes to the look and proper work of my oven, I can never trust any other cleaning company, except for this one. Their professional oven cleaning service never tends to disappoint with its high quality and affordability. The technicians who carry out the service are all wonderful and hardworking people. – Ryan"
"As much as I enjoy making my own food and experiment with new recipes, the final look of my cooking appliance is often horrendous. This is why I rely on the professional technicians of this company when it comes to the deep oven cleaning. Their professional service always gives my oven a spotless look in no time. – Savannah"
"Cooking may not be easy but what I find to be even harder and more annoying is the cleaning of the grease stains and the burnt carbon which terrorize my oven. Thankfully, I came across this company and the oven cleaning service which they provide. Now, I am sure that my appliance can always look and work amazing. – David"
You will have a spotless clean oven if you leave it in the hands of our cleaning experts. You can take advantage of our services if you are a resident of Willesden where we are located. It will be pleasure for us to help you with the oven cleaning and it will take us less than 2 hours to make your oven look like new.
Don't waste time and make us your cleaning service provider. We will be ready to serve you at a time that suits you, because we are available 7 days a week on a full working time.