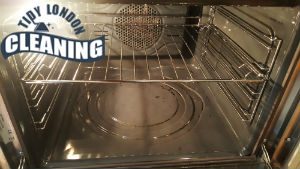 Is your oven coated with black sticky grime and burnt-on grease? Do you know that this may be the main reason because of which your oven does not function properly?
In order to protect your investment, the best thing you can do is to turn to a professional cleaning company and book oven cleaning services. We offer you to choose us because we are the most reputable contractor in Wimbledon and we can work miracles to your kitchen appliance.
Oven Cleaning Prices Wimbledon
Oven Cleaning Services
Prices
Single Oven Cleaning

£

60

Double Oven Cleaning

from £

79

Extractor Cleaning

£

20

Cooker Hob Cleaning

£

23
Our company was established plenty of years ago and today our oven cleaning services are the most preferable in SW19. We have experience in cleaning various types of oven and we are ready to clean yours as well. Get in touch with us today and you will not be disappointed.
Take advantage of our oven cleaning services because we can restore your oven's original condition and we can make it sparkle again. The best part is that our rates are very affordable and booking us will not cause you any financial inconveniences. Do not waste more precious time and call us.
We work with experienced and skilled oven cleaning technicians. They have all passed background checking, followed by intensive training programmes. They know which the best treatments for your oven are and they are ready to apply them.
Our crew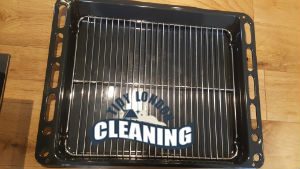 They provide themselves with all the necessary cleaning equipment consisting of nature friendly and biodegradable detergents and tools. All the supplies are included in the total sum of the service so there is nothing to worry about.
Being true professionals, our technicians will carefully dissemble your appliance. They will soak all the removable parts into a powerful cleaning solution to eliminate all grease and burnt food. Meanwhile, the interior, doors, handle, sides, top and glass will be paid the necessary attention as well.
After this, everything will be put where it belongs and the entire oven will be polished. Your oven will look like brand new! Benefit from us because:
our services are affordable
our cleaners are professionals
our sessions are quick and efficient
we are available seven days of the week
How our Professional Oven Cleaning service works
Ovens are the most often used kitchen appliances. Cleaning your oven on a regular basis is necessary to keep it clean and healthy. If you haven't cleaned your appliance in a while, a lot of grease, filth, and burned residue may have accumulated. This may result in foul scents, smoke, and your beloved foods tasting unusual. Cleaning the oven is not an enjoyable hobby for anyone since it requires a lot of time, scrubbing, products, and tools. Instead of doing this chore on your own, give us a call and we will arrange our expert oven cleaning service for you. Our skilled cleaners will thoroughly clean and disinfect your equipment both inside and out, using strong, high-quality solutions. Amazing outcomes are guaranteed. All the tasks included in the cleaning service are listed below.
Before the cleaning procedure begins, our cleaning professionals will lay a protective sheet on the floor in front of your oven to avoid splashes of oil and filth. That way we ensure an efficient and mess free service.
During the first step of the cleaning procedure, our technicians will examine your appliance and remove all internal parts (racks, trays, etc.). They will be carried outdoors and soaked in a special heated solution designed to remove all grease and burned residue.
The cleaning of the oven's interior is the next phase in the process. Our technicians will apply a special cleaning paste to the inside of your oven. This product will aid in the removal of residue from the appliance's sides, top, and bottom. The product is completely safe and non-toxic so you can start cooking right away.
Following that, the exterior of your oven will be cleaned. The cleaners will remove any loose particles, burned food, and other debris from your stove top using a specialised blade before treating it with a strong cleaning solution, wiping it down, polishing, and disinfecting it.
It is now time to remove the cleaning substance from the inside of the oven. The product, together with the grease and filth it dissolved, will be scraped off using the special blade. The whole surface of the appliance will be polished and disinfected.
The cleaning experts will take all racks and trays out of the heated solution, wipe them down carefully, then disinfect them neatly.
To finish the service, our experts will put everything together, polish the inside and stove top and disinfect all door handles and buttons.
Hassle-free contact process
We offer deep oven cleaning services and all you need to do to receive one of them is give us a call and discuss your situation to one of our office representatives. They are always available and will help you create the perfect, most suitable cleaning solution for your circumstance. You will be able to pick every detail, as well as place personal requests. Our working schedule is extremely flexible so we will do our best to fit your busy lifestyle. Do not waste any time, give us a call and schedule the oven cleaning service we offer. Top quality results will be provided to you by some of the best cleaning professionals available in the area.
Our satisfied clients
"I called your professional cleaning company to book an oven cleaning session last week. The appointment was yesterday and I just want to say that you are not technicians, but magicians. You de-greased the oven in no time and it looks as good as new – John"
"I love cooking – that is why I became a cook. I can make anything you want. There's just one problem – I'm not particularly good at cleaning the appliances I use. That is why I rely on your oven cleaning service once every six months. You keep my ovens pristine and I thank you for it – Eliot"
"What I like most about your oven cleaning service is that your company uses only natural cleaning products to deliver the service. I know how hazardous some cleaning products are and I really like it that your company doesn't use dangerous chemicals when cleaning my oven – Ian"
If you are looking for a convenient way to clean your cooking appliance and enjoy tasty and delicious homemade meals, you can always rely on our company and the oven cleaning service which we provide. We are always ready to clean your oven to perfection and save you the exhausting scrubbing of grease stains.
Our technicians are the best professionals in entire Wimbledon and they know how to give your cooking appliance a sparkling clean look and extend its lifespan so that you can enjoy a healthy and tasty food for the years to come. Feel free to contact us any day of the week.