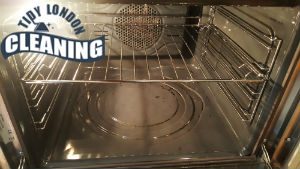 Without a doubt, it's nice to have a clean and new oven, but if you don't clean it regularly it won't stay brand new for long. Cleaning your oven is important for several reasons.
First, if you don't clean your oven, the grease and grime accumulated on its walls and base will house high temperature-loving bacteria which can end up on the food you're cooking, causing serious health problems.
Secondly, the grease on the walls of your oven which houses potentially deadly bacteria can catch fire. Every time you use your oven, grease and grime that hasn't been removed will continue to overcook. And at some point it'll start to smoke; if you keep turning a blind eye on it, it'll catch fire.
Oven Cleaning Prices Wood Green
Oven Cleaning Services
Prices
Single Oven Cleaning

£

60

Double Oven Cleaning

from £

79

Extractor Cleaning

£

20

Cooker Hob Cleaning

£

23
And last, but not least, dirty ovens cost you more money – if the heating elements of your oven are greasy and grimy, it'll need a longer period to reach the desired temperature and this will cause become the reason for inflated electric bills.
We offer you to rely on our professional oven cleaning services instead of trying to clean by yourself. Our oven cleaning services are available for booking at your convenience, we're working throughout the week and also on bank holidays, too. We can assist all ovens in Wood Green – call us and we'll prove it.
Satisfaction guaranteed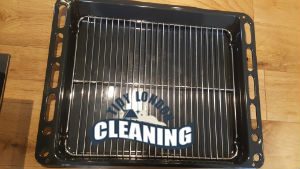 We're the professional oven cleaning company in Wood Green with the most affordable performance-price ratios. Our oven cleaning services are delivered by experienced experts who've went through an intensive training and as a result of it are now able to disassemble and reassemble all kinds of ovens – big and small, old and new alike.
We're also supplied with modern cleaning equipment with which our technicians will clean your oven top to bottom without exceptions. And the best part – we'll make your oven as good as new for just a small fee. And you can book us at your convenience, too. We work in N22 exclusively, book us.
We're available 24/7
Our service has no time limit
We use only Eco-friendly tools
We are experienced and professional
How our Professional Oven Cleaning service works
Every kitchen accumulates a lot of filth in a short period of time, especially if a regular cleaning schedule is not maintained. The comprehensive cleaning of the oven is one of the most difficult and essential duties in the kitchen area. Unfortunately, most people lack the necessary abilities and equipment to execute this task effectively. If you are in a similar situation and need expert help, give us a call and set up an appointment with the professionals at our company. We provide high-quality oven cleaning services that are always carried out by trained cleaning technicians. They will scrub and disinfect the interior and outside of your appliance with high-quality tools and materials. The greatest results are guaranteed, and you can be confident that your whole kitchen will be cleaned. A list of all tasks included in the oven cleaning service can be found below.
When cleaning the oven, grease and grime may spill on the kitchen floor around your oven. To prevent this mess from occurring, our cleaning professionals will cover the area with a protective plastic sheet before actually cleaning the appliance.
In the beginning of the cleaning process, our professionals will inspect your appliance and remove all parts from its inside (racks, trays, etc.). They will be taken outside and left to soak in special heated solution that will dissolve all grease and residue.
The interior of the oven will be cleaned next, as part of the service. The walls, top, and bottom of the appliance will be cleaned with a non-toxic, biodegradable cleaning paste. Once warmed up by the oven, this product will effectively remove any filth and burned food off the surface of your appliance.
The cleaning professionals will then focus on the outside of your appliance. While the parts are cleaning and the paste is working on the interior of the oven, the entire surface will be scraped with a special blade, disinfected, and cleaned off with strong solutions. There will be no traces of oil or burnt food.
The cleaning professionals will remove the cleaning paste from the inside of your oven – at this point all grease and grime will be dissolved. All grease and filth will be removed as well. The surface will be thoroughly cleaned, polished, and disinfected.
All the grease and grime will be dissolved from the surface of the removable parts. They will be wiped down, shined and thoroughly disinfected.
All of the pieces will be reinserted into the oven, and the entire appliance will be cleaned and disinfected one more time. Everything will be left immaculate.
Hassle-free contact process
We offer deep oven cleaning services and all you need to do to receive one of them is give us a call and discuss your situation to one of our office representatives. They are always available and will help you create the perfect, most suitable cleaning solution for your circumstance. You will be able to pick every detail, as well as place personal requests. Our working schedule is extremely flexible so we will do our best to fit your busy lifestyle. Do not waste any time, give us a call and schedule the oven cleaning service we offer. Top quality results will be provided to you by some of the best cleaning professionals available in the area.
Our satisfied clients
"I will definitely employ you again when it is time to have my oven cleaned. What you do is more than a cleaning. It is a thorough cleansing, the way you remove stains and burnt food from the inside of the appliance is amazing. My oven hasn't performed like this for years. – Conan"
"The inside of my oven was a total nightmare. There were stains and burnt all over the inside surface and little on the outside. The stains were pretty hard to remove, I could never do it, but it seemed so easy for your cleaners! – Merry"
"I really like your oven cleaning service. First because of your cleaning technicians – fast, diligent and very thorough! And the second thing is because despite the low price rate you still make for an outstanding cleaning job. I will definitely stick with your service if I ever need help again. – Kate"
A dirty oven is a serious condition which must be taken care of before it damages the appliance. Not only will you shorten the life of your oven, but you will find the meals you cook to be not as taste as before, not to mention the smoke that will be coming out of it.
Our cleaning service, located in Wood Green, specializes in cleaning oven and leaving them perfectly cleaned and sanitized. The removal of burnt and oil stains is guaranteed- it is a special process that our cleaners carry out without using chemicals in the cleaning.