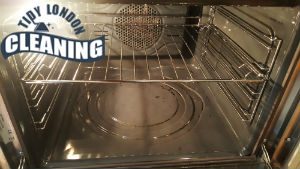 The oven is one of the most expensive investments you've made in your kitchen, admit it. While it's still new, you won't have any problem with it. But when it gets greasy and grimy – that's when problems start to arise.
At first, your oven will start to smell funny. Then your meals will start to taste and smell like stale grease. If you keep on turning a blind eye on your oven, before long it'll start to smoke every time you use it, and that's when you'll start 'enjoying' inflated electric bills – dirty ovens need more time to get to desired temperatures.
But why would you spend a whole afternoon trying to scrub away grease and grime accumulated on your oven when you can simply contact us and we'll make your oven as good as new?
Oven Cleaning Prices Woolwich
Oven Cleaning Services
Prices
Single Oven Cleaning

£

60

Double Oven Cleaning

from £

79

Extractor Cleaning

£

20

Cooker Hob Cleaning

£

23
We work in SE18 and you can book our oven cleaning services at your convenience – we're working throughout the week and also on bank holidays, too. Choose us now.
We ask you to rely on us and not on others in Woolwich because the services we offer are delivered by experienced technicians with more than a year of experience in the oven cleaning business. Each member of our team has a clean criminal record and knows how to tackle even the greasiest ovens.
Protecting your oven at all costs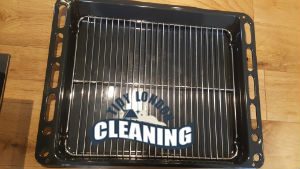 Choose us because you won't find a more diligent professional cleaning company than ours. We keep our prices low because we know how much money you've already invested in your oven and we believe that you shouldn't pay a bag of money to keep it clean, too.
Our professional oven cleaning services won't just make your oven clean – we'll make it more durable, too. Thus, by booking our oven cleaning services, you protect your investment, and that's really good news. We can assist commercial ovens as well as household ovens. Book us, we're available in SE18 only.
Always available for booking
Friendly customer support team
Using non-toxic detergents only
Working with experienced technicians
Equipped with the best tools available
How our Professional Oven Cleaning service works
Ovens are the most often used kitchen appliances. Cleaning your oven on a regular basis is necessary to keep it clean and healthy. If you haven't cleaned your appliance in a while, a lot of grease, filth, and burned residue may have accumulated. This may result in foul scents, smoke, and your beloved foods tasting unusual. Cleaning the oven is not an enjoyable hobby for anyone since it requires a lot of time, scrubbing, products, and tools. Instead of doing this chore on your own, give us a call and we will arrange our expert oven cleaning service for you. Our skilled cleaners will thoroughly clean and disinfect your equipment both inside and out, using strong, high-quality solutions. Amazing outcomes are guaranteed. All the tasks included in the cleaning service are listed below.
The first stage in the oven cleaning process is to protect the kitchen floor. Before starting the cleaning procedure, our cleaning professionals will use a plastic sheet to cover the areas around your oven.
After protecting the floor, our cleaners will thoroughly evaluate the appliance and its condition before disassembling any detachable parts. They will be placed in heated tanks filled with cleaning solution and left to soak while the remaining parts of your equipment are cleaned.
The cleaning crew will then begin cleaning the inside of your oven. A special cleaning solution will be applied to the oven's sides, top, and bottom. Heat will activate the cleaning product and help it dissolve oil and filth, so the appliance will be switched on and let to sit.
Meanwhile, your oven's exterior and stove top will be cleaned. The trained experts will scrape away any particles and residue on the surface before spraying it with cleaning solution, wiping it down with a microfiber cloth, and fully disinfecting it.
Then, the cleaning material will be removed from the oven's inside. The cleaners will remove everything, then polish and disinfect the entire surface. This solution will completely remove all oil and filth from the interior of your oven, leaving it immaculate.
All of the components that have been soaking in hot tanks will be taken outside and dried. The cleaners will clean, polish, and disinfect them.
All parts will be placed back together in your oven. The inside and outside will be wiped down and disinfected at the end of the service.
Hassle-free contact process
The oven cleaning service you book with us will be tailored to your specific requirements, and we will ensure that it is delivered on the most convenient date and time for you. To arrange the service, just phone our customer service department and let our specialists know about any questions you may have, as well as any personal requests you would like us to handle. The entire process will be tailored to your specifications and carried out by some of the best and most experienced cleaners in the industry. Do not hesitate to contact us and schedule one of our oven cleaning services; we will ensure that you obtain results of the highest quality.
Our satisfied clients
"The cleaners you sent to my flat two weeks ago did great. They came just on the dot and got to work without even dawdling. I am here to say how hard and diligently they worked. I was so thrilled that I will definitely be booking your oven cleaning again.- Mr Miller"
"I am dropping you a note here because I wanted to say how satisfied I was with the oven cleaning your cleaners delivered to me yesterday. Everything from the customer service to the end results was worth every penny I paid. Keep up the excellent performance.- Bonnie"
"Hi, everybody! I just wanted to say thank you for the excellent oven cleaning services your diligent cleaners delivered yesterday. There are no more food leftovers, greasy marks and bad smells! My oven looks brand new thanks to you. You are simply the best in this town. Thank you.- Lizzie"
Having your oven cleaned with our service requires but a phone call. As soon as you schedule your cleaning we will take care of everything else. Our cleaners are very professional and trustworthy.
They are the best oven cleaners in Woolwich with years of experience. Their knowledge on how to remove stains of stubborn nature is one of their many qualities. Count on us to step up and have your oven cleaned to the point of perfection. The cleaning includes both the inside and the outside of the appliance- all burnt, remaining food and liquid particles will be dissolved and wiped out.