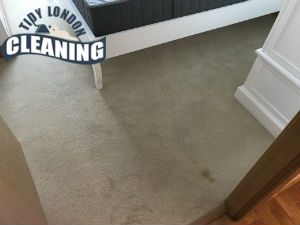 Every time someone decides to try out our domestic cleaning service, it is inevitably followed by a positive response. We give it all we've good to make sure that this happens every time and to insure that people can rely on us, and be happy, knowing that they have made a good choice.
We have started this service with the idea of making people's lives easier, and up till now, we have been pretty successful. We have plenty of knowledge and skill in the Plumstead field and we know what it takes to win the client.
Domestic Cleaning Plumstead
Domestic Cleaning Services
Prices
Regular Cleaning

£

19/h

One Off Cleaning

£

20/h

Spring Cleaning

£

20/h

After Builders Cleaning

from £

20/h
All of our clients have been first introduced to the domestic cleaning service before anything else. Our team is thoroughly explaining to everyone how the entire service works from the moment we are hired to the cancellation. This is done so that the client is certain if they want to hire us or not.
While the introduction is going, our team encourages the client to ask questions. It is very important that the client knows what they are paying for, and that they are not left confused or disappointed.
When the client moves on to hiring the domestic cleaning service, our team helps them out with creating the schedule of the cleaner that is going to be visiting the client's home.
You will not be missing out on anything with our help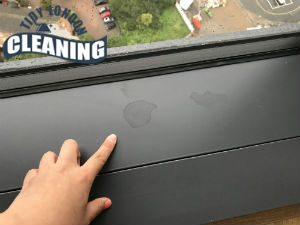 The cleaning team has pretty high standards and are very professional. They stick to their schedules so clients should expect them right on time. And when they are in a client's home, they do not waste time to start working.
To summarize, a cleaner follows a list of chores, completing regular tasks around the client's home. The difference between our team doing this work and an regular person is that our team does this a lot better and faster than everyone else. After all, they are professionals in the SE18 field.
"I think of myself as a neat freak. The problem is that due to my hectic life I cannot find enough time to get the chores around my home done in the way I want to. That is why I booked this company's domestic cleaning services. They did a stunning performance!- Mona"
Our team carries out the full service with equal quality for every client.
The client does not pay for any consumables used by our team.
Our cleaning team has seen some quite scary situations. The client should not feel awkward about theirs.
The client can reschedule the service if they need to.
There isn't always enough time to handle all the cleaning chores at home. If you are having a hard time achieving the desired results we are more than capable of providing them for you on a reasonable and acceptable price. For the 3 years that we have been operating in Plumstead we have perfected our service to meet the highest standards a cleaning can have.
This includes a diligent and very professional working manner which will prove to you that your home probably has a side of it you have never been able to view entirely- let us show it you by cleaning it to the point.
"My home looks perfect after your domestic cleaning services and I am glad that I left the cleaning in your professional hands. Thank you for the impeccable results and for the fact that your specialists did the their best to make me fully satisfied. I am impressed how quickly and efficiently they worked!" – Rosie
"You have no idea how satisfied I was when I saw my home after your cleaning services! I am glad that I had the chance to be served by you, because you are the best company! Your specialists cleaned my home according to the highest standards and made it look like new. Thank you for that and be sure that we will see each other again!" – Liam
"Your services surpassed my expectations! I was sure that I can rely on your help, but you gave me even better results than the ones I expected! You can be sure that I will use your services again and I will even recommend them to all of my friends!" – Holly
If you are looking for a way out of the cleaning chores we know just the way. Call our domestic cleaning service in Plumstead and schedule your cleaning with us. You will be surprised by how much difference a professional cleaning can make.
Our cleaning applies to all areas of your choosing- we make stained kitchens and dusty living rooms sparkle by covering every inch of every surface. We will show you house in a light you have never seen before. A light beaming with the effective cleaning techniques of our cleaners.