After Builders Cleaning
Prices
After Builders Cleaning

£

20/h
Best Prices!
Making the decision to have your home renovated really sounds like a good idea. No matter if small repairs or big remodelling, it always brings some positive attitude to you and different vision to your property. But what happens after it?
Waste, paint marks, scraps, glue stains all over the floors and walls? Do you have that much patience and time to deal with them?
What about the cleaning equipment, is it specialised enough? We believe that we are your best option when it comes to after builders cleaning since we have proved to be champions that always go the extra mile for your satisfaction.
The best results in after builders cleaning services- set by us
We have won recognition and gained trust all over Eltham. We have a vast community of satisfied customers who keep on taking advantage of our other specialised services as well.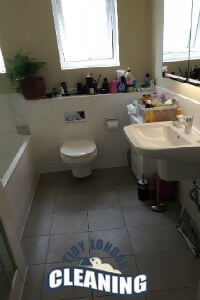 Let us take care of your home after it has been under some building changes and repairs. We posses all the characteristics needful for a professional cleaning performance. For this purpose, we have carefully selected our cleaning teams.
Every team consists of highly motivated and skilled technicians who are able to add some sparkle to your precious home. Establish a contact with us and we will lead you through our procedures and offers.
We know how important is to have your home in a clean and hygienic condition. We have been in your shoes before our establishment and that is why we always try to approach you gently and we always clean properties as if they are our own.
You can find us in entire Eltham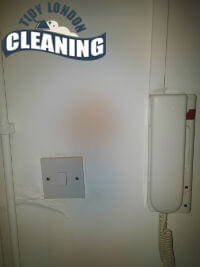 Our after builders cleaning services are available in all of Eltham, seven days of the week which means that we are open even on weekends and bank holidays without charging you extra. Book with us and enjoy the perfect vision of your home better. We are already waiting for your call.
Free yourself of the trouble to handle all the cleaning chores on your own, when there are professionals who are willing to do them instead of you.
How our After Builders Cleaning works
If you are planning on doing some renovations at home, keep in mind that a lot of dust, grime and waste will be left behind by the building crew. Not only can they be hard to clean (especially if you are busy with other things) but they can also be dangerous and trigger health issues. To get rid of those, thorough cleaning of all surfaces and areas need to be scrubbed, polished and disinfected. Spare yourself time and effort and book our after builders cleaning service. A team of experienced fully equipped cleaning experts will arrive and take care of everything. They will use professional grade tools and products to eliminate all signs of dust, grime and other deposits. Schedule an appointment with us and receive some of the best quality final results available in the area. Here is what to expect:
To begin the process, our cleaning professionals will get rid of all waste (debris, product packaging, etc.) that could be found in the house.
The fine dust that ended up all over the home will be removed next. The cleaning experts will use the professional grade tools and products to get rid of all grime from all high surfaces, tops of furniture and other areas. Everything will be dusted, wiped down, polished and disinfected.
Dust, grime, stains and splatters may occur on all furniture pieces throughout the room. To ensure that no areas have been overlooked, the cleaning experts will continue the service by cleaning bathroom, bedroom, kitchen and living room furniture. Everything will be cleaned, wiped down and disinfected.
Solid surfaces such as countertops and tiled walls will be cleaned. The cleaning professionals will remove any paint, concrete, or dirt that has accumulated on the surface. They will use a cleaning solution that has been specially selected for the material to ensure that no harm occurs.
High quality, professional grade vacuum cleaners will be used during the next step in the process. The cleaning professionals will carefully hoover all carpets and upholstery and insure that all of the fine dust and irritants have been eliminated.
The next step would be to thoroughly clean all of the property's appliances. This includes stains like paint or other splatters.
The final stage in the cleaning process is to disinfect all items that you touch on a daily basis, such as faucets, door handles and knobs, light switches, remote controls, appliance buttons, and so on.
Quick and simple way to book
You may find it difficult to properly clean your house especially after any form of remodelling. If you are in such a situation, please contact us to set up an appointment with one of our office staff. They are always accessible to assist you with the booking procedure. You will be asked a few questions, so make sure you answer them as thoroughly as possible – this will enable our booking representatives to better understand your circumstances and plan the best, most appropriate cleaning service for you. Everything will be tailored to your specific demands, and all of your unique preferences will be taken into account. All tools and supplies required for a good performance will be provided to our cleaning personnel. The top quality of the final outcomes is guaranteed so waste no time and give us a call.
Our satisfied clients
" Your cleaners made a magnificent performance cleaning our house this morning. The builders left a huge mess and we definitely needed the services of a professional cleaning company. Now every area is free of construction waste and we couldn't be happier. Highly recommended. – Tom"
"I book after builders cleaning with this company last week. It was very kind of them to send the cleaners on the next day after the call. The fellows showed up on time, brought cleaning equipment as well and worked hard for a couple of hours. Easy and convenient. – Fanny"
"We were so happy when the builders finished their job in our house and didn't have any desire to spend days cleaning. A friend recommended your company and we called right away. The cleaning crew arrived on the next day and cleaned entirely every room. Highly recommended after builders cleaning. – Emily"
Even though a change in the look of your home is a positive thing, it can also bring along a lot of stress since it takes a lot of time and it is quite an expensive investment. This is why we understand that you want to get rid of the industrial dust and dirt as soon as possible and enjoy the renovation of your home.
We assure you that the best way to tackle the mess is to hire our company's after builders cleaning service. We are well experienced in this field and we can make your home look sparkling clean in an instant. You can be certain that we are the best cleaning company in Eltham.