After Builders Cleaning
Prices
After Builders Cleaning

£

20/h
Best Prices!
The best thing you can do to keep your property fashionable and interesting is to perform renovations and reconstructions every now and then. With a reconstruction, you can enhance your home tenfolds, find a new application to a room, etc.
Sometimes reconstructions are a must, however, especially when the building you live in is old and some of it's rooms are not suitable for today's lifestyle.
Want to know the harsh truth, though? Renovating your property is not the only thing you need to do – a thorough cleaning of your spaces is required after a renovation, no matter how small it was.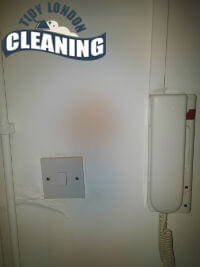 You'll be facing tons of dust and rubbish – all results of your renovating process. In fact, it's estimated that dust and bacteria accumulates ten times faster during renovation.
Book our professional after builders cleaning services today. We are affordable and diligent and we guarantee that if you choose us, we'll eliminate all dust and bacteria from your property quickly and efficiently. We operate in Kennington.
Affordable and available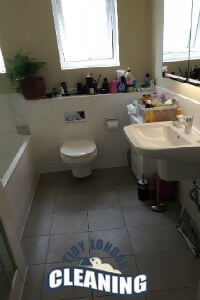 Our aim is to be affordable and available. That's why we guarantee the best performance-price ratios in Kennington. We are working throughout the week, including on bank holidays, because we want to be available any time you need us, without exceptions.
With our professional help, you'll have a clean and fresh home in no time. For us it doesn't matter whether you renovated your home or office, we're able to perform after builders cleaning services anyplace, anytime.
More understanding than others in Kennington
Remarkable results at affordable rates
Elimination of every building rubbish and stains
Carpet washing and floor polishing included in the price
Thorough cleaning of your property with Eco-friendly detergents only
We are better than others in Kennington because we aim at meeting all of our clients' demands. We will stay as long as we have to in order to deliver the best after builders cleaning services possible.
Call us and book our professional after builders cleaning services today. We are diligent and thorough, but we're also affordable. We promise that if you choose us, you won't regret it.
How our After Builders Cleaning works
To fully appreciate your newly renovated house, you must undertake a thorough cleaning shortly after the construction staff leaves. This might be quite challenging for a single individual. Schedule an appointment with our firm if you lack the time, tools, or materials to do it. We provide high-quality after-construction cleaning services which are conducted by skilled workers using high-quality materials and equipment. They will scrub and deep clean the whole property, leaving no trace of dust, filth, or stains. The cleaning professionals will work hard to ensure that the house is clean, arranged, and ready for your return. We guarantee the high standard of the finished product, so give us a call and put your faith in us. Find all activities that will take place at your property listed below.
To prepare the home for the actual cleaning process, our cleaning professionals will remove all waste, dust particles, debris and other grime.
Our cleaning specialists will utilise the specialised equipment and products we provide them with to remove all of the dust that has made its way all over the location. They will use special wipes to clean and polish all surfaces, as well as completely vacuum clean all corners of the house.
To continue the service, the cleaning professionals will meticulously wipe down, clean, and polish all of the furniture in the house. Paint or other debris will inevitably make their way to the surface. The professionals will clean and polish all of the furnishings in the living room, bathroom and kitchen, leaving everything spotless.
The next step in the cleaning process would be the cleaning of all hard materials and surfaces throughout the property. Our cleaning experts will use special materials chosen for the precise material that is being worked on. There will be zero damage.
Following this, the cleaning experts will thoroughly vacuum all carpets and upholstery. They will use the professional equipment we supply them with to ensure 100% success in the dust removal. Your apartment will be left completely free of dust and irritants.
Ovens, refrigerators, air conditioners, and other household appliances will be thoroughly cleaned and disinfected. The cleaners will remove all stains and grime.
The final stage in the cleaning process is to disinfect all items that you touch on a daily basis, such as faucets, door handles and knobs, light switches, remote controls, appliance buttons, and so on.
Quick and simple way to book
If you are looking for a professional company to help you with the cleaning after your renovations have been done, give us a call and book our amazing services. Our office agents are available 7 days a week and will send the most suitable cleaning team for the job. Our cleaning experts will use the professional tools and products we supply them with and ensure that all tasks at your property have been performed efficiently. They will follow a task list that will be personalised for you and your particular needs. Make sure you answer all of the questions our office representatives ask you – that way you will help them understand what is best for your particular circumstance. Waste no time, give us a call and receive professional help – we guarantee amazing outcomes so trust us with this task.
Our satisfied clients
"The cleaning of the mess after the remodeling of my living room was definitely very easy but this was all due to the fact that I hired the after builders cleaning service of this company. The cleaners who performed the service were very quick and they cleaned every corner of the room. I was very happy with the final look of my living room. – Theodor"
"I never knew that a simple kitchen remodeling can create such unbearable mess. I knew that I wasn't able to handle it on my own and this is why I booked the professionals of this company. They performed an amazing after builders cleaning service and they completely transformed my kitchen. – Elliot"
"Your team just left my property a few hours ago. What amazed me most was that everyone of your team did a specific cleaning task and then each person inspected the work of the other. I loved this method. And yes – you did a great job cleaning up after the renovation – Shawn"
You will get more than perfect results if you leave the after builders cleaning in our professional hands. We will solve your cleaning problem in no time and will not only meet your expectations, but will even surpass them, because we have the best cleaning team.
You can book our services on your convenience, because we are available 7 days a week and our schedule is flexible. We cover the entire region of Kennington and your location will not be a problem for us. Get in touch with us now and be ready to answer your need for help.