After Builders Cleaning
Prices
After Builders Cleaning

£

20/h
Best Prices!
Redecorations and repairs within your home can be such exciting experience. However, the big cleaning after it is impatiently waiting to be done. Unfortunately, it is not something which can be postponed. Fortunately, our company is ready to arrange you a helping hand.
We are a leading cleaning provider, operating in New Cross and our after builders cleaning services are our speciality. They are specifically designed to suit every taste, need or budget. To save yourself the bother just get in touch with us and you will experience such a delight. Top quality guaranteed!
Top respected after builders cleaning services in New Cross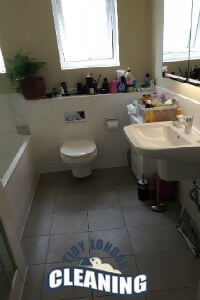 We have spent a considerate amount of time in this cleaning business to be able to exceed your expectations. Our devoted cleaners are able to tackle various cleaning tasks and chores, fearing no stain or dirty mark. We have been cleaning post builders since our establishment so many years ago which means that we know how to get any job done in the most successful way possible. You can totally trust us because we are professionals that stop at nothing.
Beyond doubt, our cleaners are the best available in New Cross because we have provided them with indoor training programmes which enable them to use specialised cleaning equipment. We supply them with the most modern cleaning materials and detergents which will effortlessly eliminate all building leftovers, making your property sparkle with cleanliness.
Immaculate after builders cleaning services all over New Cross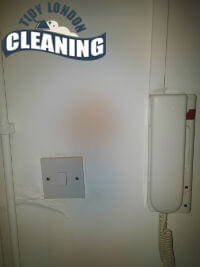 We are always ready to carry out services to complete your challenges and leave you satisfied with the results. That is why everything we do is beyond perfection. Our services cover all the basic chores and we will follow you specific requests if there are any.
Our diligent cleaners will be happy to lend an ear to your instructions and will work in accordance with your requirements and instructions. Do not procrastinate and take up a contact with our company. You will not regret it.
For you we are open seven days of the week and we offer even weekend appointments without extra fee.
How our After Builders Cleaning works
Renovations are a good and necessary life improvement, but they unfortunately bring along a lot of grime, dirt, trash, and dust. Those will be left behind by the construction workers, and removing them will require time, effort, tools, and supplies. The cleaning of all the filth is critical since all the fine dust can cause respiratory problems and other medical conditions. Leave this work to our skilled cleaning specialists to save time and money. They will clean and polish all areas of the house using the professional quality equipment and supplies we provide. The home will be readied for your return, and we promise that the final results will be of the finest quality in the industry. To find out what chores will be performed as part of the cleaning service we offer, check the list we provided below.
To begin the process, our cleaning professionals will get rid of all waste (debris, product packaging, etc.) that could be found in the house.
The high-quality tools and materials we supply our cleaning specialists with will be employed in the following phase of the cleaning procedure. Our technicians will gently wipe all surfaces of the flat, eliminating any fine dust. This process will result in 100% success.
Furniture cleaning will be next. The cleaning experts will inspect all furniture items for stains, paint splatters and other debris, pick the most suitable cleaning technique and solution for the materials at hand and thoroughly clean all of them.
Tiles, grout and concrete will be cleaned of splashes, stains and other grime that ended up on them. They will be thoroughly scrubbed and polished. Depending on the materials – wood, tile, metal or stone, the cleaners will use products that will not harm the surface.
Next, all carpets and upholstery will be vacuum cleaned and any splatters or minor stains will be removed. Even when covered, the fine dust can penetrate and get to their surface. We will ensure that they are free of dust and irritants.
Ovens, refrigerators, air conditioners and other appliances found in the home will be carefully wiped down and disinfected.
The cleaning experts will thoroughly disinfect all areas of the flat that are being handled on a regular basis. That will be the final step of the after builders cleaning service.
Quick and simple way to book
To receive professional help with the deep cleaning of your flat after having refurbishments done, give our customer support centre a call and schedule an appointment with one of our office agents. They will guide you through the booking process and ask you a few questions about the size and condition of the apartment. Make sure you answer them as best as you can since that will help them organise the best, most suitable for your service. Everything will be personalised and all your requests will be taken care of. Our office agents will assign the best cleaning crew for the job and supply them with all the equipment and cleaning solutions that will be needed for the service. Do not hesitate to give us a call – our customer support office is open 7 days a week and you will receive answers to all your questions.
Our satisfied clients
"After the renovation of my bathroom I was easer to see the results of the builders' work. However, the piles of dirt and dust were so overwhelming that I decided to hire this company's after builders cleaning. The professional cleaners who came to my home were very fast and they managed to give my new bathroom a sparkling clean look. – Halley"
"If I ever need a clean up after a renovation, I am definitely calling this company again. I was very pleased with their after builders cleaning service. They helped me to get rid of all the industrial dust and dirt and I was able to see the positive results of my home remodeling. – Frank"
"I had high expectations for the look of my bedroom since I hired professional builders to do a renovation of the room. I didn't expect, however, such a huge mess once the remodeling was over. Thankfully, I knew about the after builders cleaning service of this company and hired their help. The cleaners gave my bedroom the look it deserved. – Rory"
Our company is the most appropriate choice for you if you are looking for reliable cleaning services within the bounds of New Cross. We will be glad to help you with the after builders cleaning and to make your property spotless clean from top to bottom.
A cleaning team will be sent to your location at a time that suits you and will be ready to start with the cleaning immediately. Our specialists will pay attention to every detail and will give you impeccable results in only a couple of hours. Don't miss the chance to be served by real professionals!