After Builders Cleaning
Prices
After Builders Cleaning

£

18/h
Best Prices!
Home renovation. Simple words but an awfully big amount of work lurks behind them. Of course, you won't be doing the renovation of your room or apartment yourself, but this doesn't mean that builders won't leave you anything to do.
What they'll leave behind is dust, rubbish and germs, ready to occupy your property completely if left uncleaned. The best solution is to rely on professional help, and when it comes to professional help, it's best to rely on us.
We offer professional after builders cleaning services exclusively in Kensington. We have the tools and means and we also have the motivation to alleviate your home of all the dust it's accumulated after the renovation.
Our service is affordable and our technicians are professional. Call us today and book our professional after builders cleaning services.
We'll stop at nothing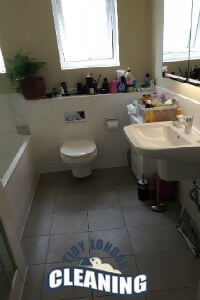 No rubbish is too big to remove and no stain is too persistent to erase – we will take our time and we won't stop until we've assured ourselves that we've delivered the proper cleaning your home deserves.
No more paint stains, no more dirty windows – call us and we'll eliminate the building site from your property.
We are equipped with stupefying equipment, applicable for big and small rooms alike. With our professional deep steam cleaning machine you won't have to worry about your carpet anymore – we'll eliminate all building stains – mud, paint and small specks quickly and without efforts.
Timely service
48-hour guarantee
Removal of all stains
Elimination of building rubbish at all costs
Professional cleaning with ultramodern equipment
The best after builders cleaning service in Kensington
Outstanding results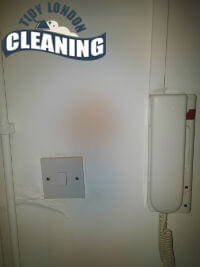 We guarantee outstanding results. We are equipped with patience and diligence and we will thoroughly deeply clean your floors and walls, sinks and toilets, windows and appliances. When we finish, you'll have a perfectly clean home without any traces of renovation.
Contact us today and book our professional after builders cleaning services. Our service is applicable for houses, apartments and offices. We offer professional and timely services delivered at affordable rates exclusively in Kensington. Book us, we promise perfect results.
Kensington Useful Information
Kensington is a district in west London, located within the Borough of Kensington and Chelsea. It is definitely a wonderful area which has a lot to offer to its visitors. If you have the time make sure to spend a day or two in this district.
One of the best street markets in London is located in this area. The Golborne Road Market has an eclectic look which combines stall which offer food from all around the world, vintage clothes and antiques. You are bound to find thing you didn't even know you needed in your life. Kensington is a district with plenty of museums which are definitely worth visiting.
A wonderful restaurant in the area is the Town House Kensington. This restaurant serves dishes inspired from different places in the world. Khan's of Kensington is a curry house which will intorduce you the wonderful dishes of the traditional Indian cuisine.
"The house was looking like a building site when the builders left and we started searching for a cleaning company right away. The neighbour is very satisfied with your services and we called right away. Your office assistant scheduled our appointment right away and we couldn't be happier. – Jenny"
"My husband carried out some repairments in the kitchen and I didn't have any time for a deep cleaning after. Your cleaners really helped me and I couldn't be happier. The fellows were working with their own cleaning tools and I didn't need to do anything. Great job. – Jimmy"
"I recommend this company to everyone. I booked their after builders cleaning several days ago and the cleaners did great. They were polite and friendly as well as hard-working and consistent. As promised, every room was cleaned entirely. The best part is that I didn't need to pay a fortune for this excellent service. – Kevin"
Every renovation project is followed by a comprehensive overall cleaning. Yet, except for the thick layers of dust, one needs to deal also with paint flakes, glue stains and other building leftovers, which can sometimes be quite a task.
Now there is a solution for everyone in Kensington, who needs a professional after builders cleaning. Our vetted cleaners are rigorously trained to eliminate quickly and efficiently all types of building waste. For your convenience, they are available all week round. We are certain that you will find working with us beneficial. Contact us and learn more about our attractive prices and flexible schedule.