After Builders Cleaning
Prices
After Builders Cleaning

£

20/h
Best Prices!
Home renovation. Simple words but an awfully big amount of work lurks behind them. Of course, you won't be doing the renovation of your room or apartment yourself, but this doesn't mean that builders won't leave you anything to do.
What they'll leave behind is dust, rubbish and germs, ready to occupy your property completely if left uncleaned. The best solution is to rely on professional help, and when it comes to professional help, it's best to rely on us.
We offer professional after builders cleaning services exclusively in Kensington. We have the tools and means and we also have the motivation to alleviate your home of all the dust it's accumulated after the renovation.
Our service is affordable and our technicians are professional. Call us today and book our professional after builders cleaning services.
We'll stop at nothing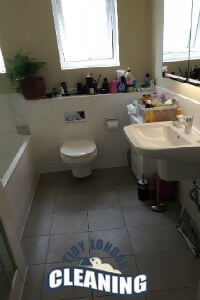 No rubbish is too big to remove and no stain is too persistent to erase – we will take our time and we won't stop until we've assured ourselves that we've delivered the proper cleaning your home deserves.
No more paint stains, no more dirty windows – call us and we'll eliminate the building site from your property.
We are equipped with stupefying equipment, applicable for big and small rooms alike. With our professional deep steam cleaning machine you won't have to worry about your carpet anymore – we'll eliminate all building stains – mud, paint and small specks quickly and without efforts.
Timely service
48-hour guarantee
Removal of all stains
Elimination of building rubbish at all costs
Professional cleaning with ultramodern equipment
The best after builders cleaning service in Kensington
Outstanding results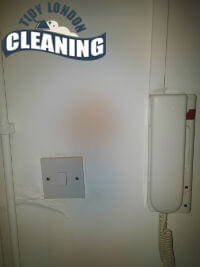 We guarantee outstanding results. We are equipped with patience and diligence and we will thoroughly deeply clean your floors and walls, sinks and toilets, windows and appliances. When we finish, you'll have a perfectly clean home without any traces of renovation.
Contact us today and book our professional after builders cleaning services. Our service is applicable for houses, apartments and offices. We offer professional and timely services delivered at affordable rates exclusively in Kensington. Book us, we promise perfect results.
How our After Builders Cleaning works
It is not uncommon to face large amounts of grime, dust and waste after renovations at home. Those could be hard to clean but also dangerous for human health. To save time and money, give us a call and book the after builders cleaning service we offer. Everything will be customised to fit your specific needs and requests. We will send a team of expert technicians that will use specialised tools and products to get rid of all the fine dust and mess left behind. Your entire flat will be thoroughly vacuumed, scrubbed, polished and disinfected. You will be able to move back in right away. The high standard of this service is guaranteed and you may rest assured that your apartment is in good hands. Below you can find a list of the tasks that will be performed as part of the service.
To ensure the efficiency of the cleaning process, our cleaning experts will first collect and dispose of all rubbish and waste.
The next phase will be dust removal. Specialised equipment, as well as high-quality dusting wipes, will be utilised. The cleaning technicians will apply their expertise to guarantee that all fine dust is eliminated. They will hoover and clean any high surfaces and other locations covered in dust.
All furniture will be uncovered (if protective sheets have been placed), wiped down and dusted. The cleaning experts will use appropriate cleaning solutions that are suitable for the materials of the furniture. That includes bathroom, kitchen, living room and bedroom pieces.
Solid surfaces such as countertops and tiled walls will be cleaned. The cleaning professionals will remove any paint, concrete, or dirt that has accumulated on the surface. They will use a cleaning solution that has been specially selected for the material to ensure that no harm occurs.
The professionals will carefully hoover all carpets and upholstery. They will utilise the professional quality hoover cleaning devices we provide them with to ensure that no dust or filth has been left on the carpet/upholstery fibres.
The next step would be the thorough cleaning of all appliances in the home. That includes staining such as paint or concrete.
Last but not least, the trained professionals will thoroughly disinfect all commonly handled items throughout the entire home. They will sanitise door knobs, handles, buttons, switches, remote controls, etc.
Quick and simple way to book
Receive one of the best professional cleaning services on the market, provided by the experienced cleaning experts on our team. If you are having issues and cannot efficiently perform the deep cleaning at the end of your renovation process, give our customer support centre a call and talk to one of our representatives there. They are available every day of the week and will provide you with extra information, answer all of your questions and guide you through the booking process. Make sure you answer all of their questions and give them detailed information (and pictures, if possible) about the condition of the flat. They will organise a personalised cleaning service for you, based on your particular needs and pick the best, most suitable cleaning team for the job at hand. Your home will be left immaculate.
Our satisfied clients
"The house was looking like a building site when the builders left and we started searching for a cleaning company right away. The neighbour is very satisfied with your services and we called right away. Your office assistant scheduled our appointment right away and we couldn't be happier. – Jenny"
"My husband carried out some repairments in the kitchen and I didn't have any time for a deep cleaning after. Your cleaners really helped me and I couldn't be happier. The fellows were working with their own cleaning tools and I didn't need to do anything. Great job. – Jimmy"
"I recommend this company to everyone. I booked their after builders cleaning several days ago and the cleaners did great. They were polite and friendly as well as hard-working and consistent. As promised, every room was cleaned entirely. The best part is that I didn't need to pay a fortune for this excellent service. – Kevin"
Every renovation project is followed by a comprehensive overall cleaning. Yet, except for the thick layers of dust, one needs to deal also with paint flakes, glue stains and other building leftovers, which can sometimes be quite a task.
Now there is a solution for everyone in Kensington, who needs a professional after builders cleaning. Our vetted cleaners are rigorously trained to eliminate quickly and efficiently all types of building waste. For your convenience, they are available all week round. We are certain that you will find working with us beneficial. Contact us and learn more about our attractive prices and flexible schedule.