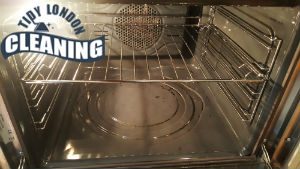 The smell of burnt-on grease and smoke is your oven's desperate call to remind you to focus on its level of hygiene.
In case you do not want to damage the delicate enamel of your kitchen appliance, you'd better turn to a professional oven cleaning services. We can offload your from this burden, all you need to do is to get in touch with our cleaning company and benefit from our unmatched services, available throughout Brent Cross.
Over the years, we have assisted great number of customers in NW4 to restore their ovens' condition. Our experts are able to make your oven function as new again and lessen the necessary time to reach the temperature. You will see for yourself that booking with us is worthy.
Oven Cleaning Prices Brent Cross
Oven Cleaning Services
Prices
Single Oven Cleaning

£

60

Double Oven Cleaning

from £

79

Extractor Cleaning

£

20

Cooker Hob Cleaning

£

23
For such immaculate results, we rely on our skilled and qualified cleaners who are also very competent in this cleaning field. They have spent long years in this business, gaining the necessary experience and knowledge. We can guarantee you for flawless oven cleaning session.
Willesden
Harlesden
Kensal Green
We bring all the necessary cleaning equipment which includes specialised tools and environmentally friendly cleaning agents. They are powerful enough to bring back the sparkle to your oven, making it absolutely hygienic and safe for you to prepare the food there.
Professional oven cleaning services in NW4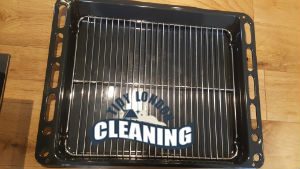 Everybody has experienced to spill milk or food on the oven which is inevitable. However, cleaning it can turn into such a nightmare. We can offer you efficient and reliable cleaning solution. To save yourself this trouble, book our oven cleaning services and we will be glad to come to the rescue.
If your oven is all covered with grease and food leftovers, it is high time you contacted us. Our cleaners can take the best care of your oven. It will be perfectly cleaned and will function as a new one. Benefit from:
deep and detailed cleaning of all types of ovens
leaving the oven ready for immediate use
practical prices and easy bookings
advanced cleaning methods and approaches
professional cleaners
How our Professional Oven Cleaning service works
Ovens are the appliances in a kitchen that are used the most. To maintain the cleanliness of your oven, regular cleaning is required. If you have not scrubbed your appliance for a while, a lot of grease, grime and burnt residue will build up. That may cause bad odours, smoke coming out and result in your favourite dishes tasting different. The cleaning of the oven is not a favourite activity to anyone and usually requires tons of time, scrubbing, product and tools. Instead of struggling with this task by yourself, give us a call and schedule our professional oven cleaning service. Our experienced cleaners will use powerful high quality products and thoroughly clean and disinfect your appliance both inside and out. Amazing results will be provided to you. Here is what to expect from this service.
The first step of the oven cleaning service is protection. Our cleaning experts will protect the kitchen floor around your oven with a plastic sheet before beginning the actual cleaning process.
All removable parts will be dismantled and soaked in specialised heated tanks full of strong cleaning solution. They will remain there while the cleaning professionals are taking care of the rest of the appliance. All grease and grime will be dissolved.
After that, the cleaning professionals will move on to clean the inside of your oven. They will cover the entire surface with a special cleaning paste which is free of toxic chemicals but strong enough to dissolve the grease and charged residue. Your oven will be turned on – the heat will activate the cleaning solution.
The exterior of your oven will be cleaned next. The cleaners will remove all loose particles, charred food and other grime from your stove top, treat it with a powerful cleaning solution then wipe it down, polish it and disinfect it.
The inside of your oven will be cleaned by now. The cleaning experts will remove the cleaning paste from the interior of your oven. All grease and grime will come off along with it. The surface will be wiped down, polished and disinfected.
The removable parts will be removed from the heated tanks, wiped down and disinfected. All the buildup will be gone and they will be looking like new.
Your appliance will be reassembled, and everything will be thoroughly cleaned. All surfaces, buttons, and handles will be disinfected by the cleaners.
Hassle-free contact process
All you have to do to receive some of the top quality results on the market is give us a call and bok our professional oven cleaning service. Our office representatives will assist you in completing the booking process and answer every question you may have. You will be able to personalise your service and tailor it to your specific needs. Inform your booking agent of any extra services or personal requests you may have. Everything will be organised in your best interests, and you will receive a customised, unique oven cleaning service from some of the most competent specialists in the region. The amazing quality of the final results is guaranteed so waste no time and give us a call.
Our satisfied clients
"If it wasn't for the professional cleaners of this company my oven wouldn't be looking this good. Thankfully, I came across their oven cleaning service and decided to book them. The final result was amazing and my cooking appliance looked as good as it did the first day I bought it. – Isabella"
"I love cooking and I thoroughly enjoy the time I spend creating my own meals. However, I really dislike the time and energy it takes to clean the oven. This is why I always call this company and book their professional oven cleaning service. This way I am always sure that my appliance will look and work properly. – Alaric"
"A friend of mine suggested me to try the oven cleaning service of this company because she knew that I don't enjoy wasting my time scrubbing grease stains. I am so glad that I listened to her and gave this company a call. The technician who came to my home made the inside and outside of my oven sparkling clean. – Alexis"
Are you sick and tired of cleaning the oven just to see that it gets stained again the next day? It does not have to be this way any more. Instead, we offer you to get in touch with us and book our oven cleaning services at a reasonable rate. We are experienced in de-greasing and cleaning various types of ovens. If you want us to clean yours, you can book us from anywhere in Brent Cross. We are open seven days of the week.
We will bring all the necessary products and will get the job done in an efficient and quick manner.