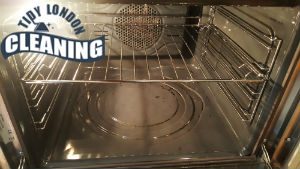 When you are having trouble with cleaning your oven, then you can rely on our oven cleaning service. All you need to do is book an appointment and our cleaning team will take care of everything, they will make sure that you are happy in the end.
Everyone working with us has a background in the Finsbury industry, they know all of the ins and outs of the service and never fail to leave the client impressed.
Oven Cleaning Prices Finsbury
Oven Cleaning Services
Prices
Single Oven Cleaning

£

60

Double Oven Cleaning

from £

79

Extractor Cleaning

£

20

Cooker Hob Cleaning

£

23
It all begins with you. Our work doesn't start until a potential client contacts us. With all new clients, the first thing we do is introducing them to the oven cleaning service.
We explain to them how everything works from start to finish. The client needs to be sure weather or not they would want to hire our services.
Shacklewell
Stoke Newington
Tottenham
If the client happens to have any questions surrounding the N4 area, we provide them with the answers that they need. It is very important for the client to know what they are paying for.
After booking their appointment for the oven cleaning service, our cleaning team is notified and they take over, and their first priority is to be at the client's home on time.
The service is carried out properly without any excuse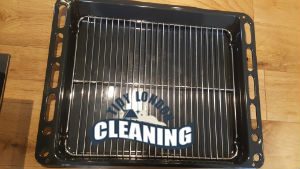 The team also expects from the client to be home as well. If there is no one home they will just have to turn around and leave.
When the technicians arrive, the first thing they do is inspect the cooker to see what will be the best strategy to proceed with. After that, they detach a few parts for easier access, clean the oven, reattach the parts and clean the cooker.
All cleaning products that are used by our team are picked out to be effective and also be safe for the health of our team and the environment.
All of our clients have the service carried out to them equally.
The client is not paying for any consumables used by our team.
The client has control over the service. They can reschedule if they need to.
Our team has handled some very scary challenges.
How our Professional Oven Cleaning service works
Every kitchen accumulates a lot of filth in a short period of time, especially if a regular cleaning schedule is not maintained. The comprehensive cleaning of the oven is one of the most difficult and essential duties in the kitchen area. Unfortunately, most people lack the necessary abilities and equipment to execute this task effectively. If you are in a similar situation and need expert help, give us a call and set up an appointment with the professionals at our company. We provide high-quality oven cleaning services that are always carried out by trained cleaning technicians. They will scrub and disinfect the interior and outside of your appliance with high-quality tools and materials. The greatest results are guaranteed, and you can be confident that your whole kitchen will be cleaned. A list of all tasks included in the oven cleaning service can be found below.
The first stage in the oven cleaning process is to protect the kitchen floor. Before starting the cleaning procedure, our cleaning professionals will use a plastic sheet to cover the areas around your oven.
The oven will be thoroughly examined before the cleaners disassemble all detachable parts. They will carry them outdoors to prevent any mess from occurring and submerge them in special heated tanks located in our vans. During the procedure, all grease and filth will be dissolved.
To clean the inside of your oven, a high quality paste of non-toxic origins will be used. The cleaning experts will spread it all over the inside of your oven, turn the heat on and let it sit. The heat will activate the paste and help it eliminate all grime and buildup.
While everything is soaking, the exterior of your oven, as well as its stovetop will be deep cleaned. The cleaners will use a blade to scrape off any burnt residue. The entire surface will be treated with a cleaning solution and wiped down with a microfiber cloth.
At this point, it will be time to remove the cleaning paste from the inside of the oven. The product will be scraped off along with all the grease and grime it dissolved. The entire surface of the appliance will be wiped down and thoroughly disinfected.
The heated solution will be done dissolving grime and grease. The parts of your oven will be wiped down, disinfected and left in perfect condition.
All the parts will be put back in the oven and the entire appliance will be wiped down and disinfected one last time. Everything will be left immaculate.
Hassle-free contact process
All you have to do to get in touch with one of our customer service specialists is give us a call. They are constantly accessible and will assist you in selecting the finest, most appropriate solution for your specific scenario. Everything will be tailored to your specifications. We will be able to deliver your personalised service on a day and time that works best for your hectic schedule. Please do not hesitate to ask any questions you may have. You will receive information and be guided through the booking process. Give us a call right now to set up your appointment – you will be provided with some of the best quality results delivered by experienced cleaning professionals.
Our satisfied clients
"As much as I enjoy cooking, one of the most annoying cleaning chores for me is the oven cleaning. Thankfully, a friend of mine suggested that I try the professional oven cleaning service of this company and I am very glad that I did. The technician who came ti my home cleaned my entire oven in no time. – Henry"
"My cooking appliance looked awful. It was covered in grease stains and there was carbon which made the food smell bad. I decided to book the professional oven cleaning service of this company and I was amazed by the fast and professional work of the technician who carried out the service. The fee I paid was very reasonable, too. – Keira"
"I didn't expect that the oven cleaning service of this company will be this good because I wasn't charged a very high price. However, the technician who cleaned my appliance was wonderful and she managed to clean even the toughest grease stains and make my oven look like a brand new one. – Benjamin"
If you are troubled by a dirty oven with stains and burnt from cooking, then you are in need of our special cleaning services. We are long time professionals in Finsbury, the cleaning experience of all our employees is huge and their knowledge abundant.
With just one cleaning you will feel a tremendous difference regarding your oven's performance. A clean oven means a healthier meal. Stains and burnt on the inside of the oven can not only spoil the meal, but also shorten the life of the appliance. We suggest our oven cleaning service, as there is no one more qualified than us for the job.