After Builders Cleaning
Prices
After Builders Cleaning

£

20/h
Best Prices!
Our company has specially created our after builders cleaning services to complete your needs and expectations. After a renovation, a proper and thorough cleaning must be applied.
If you cannot do it on your own, which we presume, give us a chance to arrange you a helping hand. Our adequate cleaners will handle all the cleaning chores leaving you satisfied with your home's new vision and long-lasting cleanliness. Place your trust in us and we will not let you down.
Seize the opportunity to book with us and you will see that we are unbeatable when providing you with cleaning sessions.
Loyalty and accuracy with our after builders cleaning services
Because of this, we have been collaborating with the most skilled and competent cleaners in entire Stockwell. They are experts with years of experience in this cleaning field.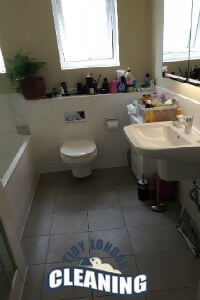 Another advantage of booking with us is the fact that we supply them with all the necessary specialised cleaning materials and products. All of our cleaners are specially trained and ready to work their strategies and methods in front of you.
After you arrange your appointment with us, we will send our experts right to your property just on the dot. They will start with the cleaning procedures right off. They know how to fight against persistent stains and unpleasant smells. The highest degree of cleanliness is guaranteed with us. Do not doubt it and take up a contact with us.
Increasing number of customers all over Stockwell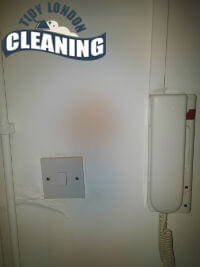 Hundreds of customers book with our after builders cleaning services because we have proved numerous times that we are professionals and we stop at nothing when cleaning. We do not fear no paint mark nor any form of dirt. Thanks to our developed methods you can be sure that they will be long gone and forgotten.
Whether it be for small repairs or big refurbishment, we can cope with the cleaning after it. If your property is located anywhere in Stockwell, we are your best alternative. Save your time and energy and we will free you from the duty to clean on your own. Call us.
How our After Builders Cleaning works
Large volumes of filth, dust, and garbage are not uncommon during and after house improvements. These might be difficult to clean but also hazardous to human health. Call us and schedule our after builders cleaning service to save time and money. Everything will be tailored to your exact requirements. We will send a team of experienced specialists who will use specialised equipment and materials to remove all of the dust and filth that has been left behind. Your entire home will be cleaned, scrubbed, polished, and disinfected. You will be able to return immediately. The excellent quality of the service is guaranteed, and you can be confident that your flat will be immaculate by the end of the service. Here is what will be performed as part of the service:
The cleaning process itself will begin only after all rubbish has been removed from the entire property. This will be the first step of the process.
To get rid of all the dust that has found its way all over the place, our cleaning professionals will use the expert tools and products we provide them with. They will wipe down and polish all surfaces with special wipes and will thoroughly vacuum clean all corners of the home.
Even if your furniture pieces have been covered with a protective sheet, dust and grime will still reach their surface. Next, our cleaning experts will uncover them and carefully wipe them down using cleaning solutions that are suitable for the materials at hand. Grime, paint splatters and stains will be eliminated.
The next step in the cleaning process would be the cleaning of all hard materials and surfaces throughout the flat. Our cleaning experts will use special materials chosen for the precise material that is being worked on. There will be zero damage.
To completely free the apartment of fine dust and other grime that may cause irritations or health issues, our employees will use the professional vacuum cleaner we supply them with. They will hoover all upholstery pieces and carpets leaving them immaculate.
All appliances will be cleaned, wiped down and stains found on them will be removed. That includes kitchen appliances, washing machines, etc.
The cleaning service will be completed when our skilled cleaners thoroughly scrub and disinfect every surface and object used on a daily basis (countertops, light switches, door handles, and so on).
Quick and simple way to book
Call our customer service centre and make an appointment with one of our office representatives to obtain expert assistance with the thorough cleaning of your house after renovations. They will walk you through the booking process and ask you a few questions regarding the apartment's size and condition. Make every effort to respond to them as accurately as possible, since this will assist them in organising the finest, most appropriate service for you. Everything will be customised for you, and all of your requests will be met. Our office staff will assign the finest cleaning team for the project and provide them with all of the necessary tools and cleaning solutions. Please do not hesitate to contact us – we have office representatives available every day of the week. You may rest assured that some of the best quality results will be provided to you.
Our satisfied clients
"Thanks so much for the after builders cleaning services and your cleaners. You are simply the best company in this town. The rates are so affordable! Without a doubt you are unmatched in this cleaning field. I fell in love with how hard-working and polite you cleaners were.- Cathy"
"I could not describe how pleased I was when I saw what your amazing cleaners did to my renovated property. I booked your after builders cleaning services last week for the most affordable price you could imagine. I am so thankful and I will definitely book your cleaners again.- Ash"
"I did enjoy your after builders cleaning services to the fullest. I booked your service two weeks ago to lend me a hand with the huge mess the builders left. I was so impressed with the end results. Thanks a lot for your hard work and responsiveness.- Matthew"
Time to restore the good look of the greasy oven? Take a look at our first class oven cleaning. One of our representatives can clean precisely every component of your oven and you won't pay a fortune for this.
Once in your home, our operative will first disassemble the oven and after that clean all its components by the method of dip tank. When eveything is dry, the appliance will be assembled again and polished. For your peace of mind, the technician will check whether the appliance is working properly after the cleaning.
You take advantage of our oven cleaning everywhere in Stockwell 7 days per week. Give us a call and we will answer your questions.