After Builders Cleaning
Prices
After Builders Cleaning

£

20/h
Best Prices!
You need an assisting hand with the post builders cleaning? All the renovation projects went just as planned but now the big cleaning is patiently waiting?
It is a great fortune that we can offer you our after builders cleaning services. They are the speciality of our company. We are proud of our great years of experience in this cleaning sector because it helped us grow as the most reputable cleaning supplier in whole Sydenham.
We are always around for you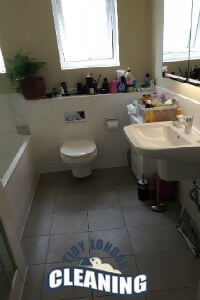 Whenever you need us, we are ready to serve you. For our customers' satisfaction we have flexibility with working hours and dates.
If you need an evening session, we are also at your disposal. Take advantage of our services and you will feel the cosy atmosphere soon enough. We believe in our abilities and we want you to do the same. We are more than worthy.
For us it is important to employ only background-checked and hard working cleaners since we send them to your most precious place- your home. You can rest assured that all of them are with clean criminal records and able to get any cleaning job done in the most successful way possible.
Excellent after builders cleaning services in Sydenham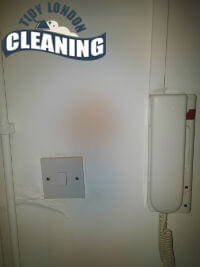 Enjoy the numerous benefits our company offers. Probably the most tempting feature of our services is the low costs. We have deliberately set affordable and easy pricing system in order more and more people to taste the cleanliness. With us there is no need to worry about anything any more. For a couple of hours your remodelled home will become your sparkling home.
We provide our cleaners with the most advanced and efficient cleaning supplies to ensure high level of pristine results. Professional attitude and individual approach combined in every single cleaning sessions in order to offer you the best after builders cleaning service- without rivals in this cleaning industry.
If you are interested in our offers, we would be glad to schedule you an appointment. To do so, contact us and a minute later you will have it made. Count on us when it comes to cleaning services.
How our After Builders Cleaning works
Did your building crew leave a lot of mess at the property they renovated? If this is the situation, you may find it hard to actually clean everything while managing your work, organising your return and other responsibilities. Save time, effort and money and book our after builder cleaning solution. We always provide amazing final results that will be delivered by expert cleaning professionals. They will use a full range of top grade tools and products and thoroughly clean all areas of the home. Everything will be scrubbed, polished and disinfected and you will be ready to move your personal belongings back right away. Give us a call now and schedule an appointment. Below, you can find a list of all steps that will be taken during the cleaning process.
To prepare the home for the actual cleaning process, our professionals will remove all waste, dust particles, debris and other grime.
Our cleaning specialists will utilise the specialised equipment and products we provide them with to remove all of the dust that has made its way all over the location. They will use special wipes to clean and polish all surfaces, as well as completely vacuum clean all corners of the house.
The next step that will be completed at your apartment will be furniture and surface cleaning. The professionals will scrub and polish them using the specialised tools they arrive equipped with. All grime, splatters and stains (such as paint) will be cleared.
Tiles, grout and concrete will be cleaned of splashes, stains and other grime that ended up on them. They will be thoroughly scrubbed and polished. Depending on the materials – wood, tile, metal or stone, the cleaning experts will use products that will not harm the surface.
To completely free the flat of fine dust and other grime that may cause irritations or health issues, our employees will use the professional vacuum cleaner we supply them with. They will hoover all upholstery pieces and carpets leaving them immaculate.
All appliances on the premises will be washed, wiped down, and thoroughly disinfected. All traces of stains, filth, and dirt will be removed.
The cleaning experts will thoroughly disinfect all areas of the home that are being handled on a regular basis. That will be the final step of the after builders cleaning service.
Quick and simple way to book
If you have been looking for a competent firm to help you with the cleaning after your renovations, give us a call and we'll schedule an appointment for you. Our office representatives are accessible 7 days a week and will dispatch the best cleaning team for the job. Our cleaning professionals will utilise the professional tools and supplies that we provide them with to guarantee that all duties at your home are completed effectively. They will work from a task list that has been customised for you and your specific requirements. Make sure you answer all of the questions our office professionals ask you; this will assist them in determining what is best for your specific situation. Give us a call right away – you will receive the service at the most suitable date and time for you. The high quality of all our cleaning solutions is guaranteed.
Our satisfied clients
"I should book your cleaning company more often. I renovated the bathroom by myself and I cleaned by myself, too. But when I noticed that I'd been experiencing allergy-like symptoms ever since the renovation, I decided to book professional cleaners. Of course, after you cleaned my home, my allergy-like symptoms disappeared – Percy"
"Molly and I decided to renovate the bedroom last year. She wanted to clean up after the renovation was over but I was against it – she didn't have to do it because I had your company's phone number. I didn't think twice before booking your after builders cleaning service. You did a great job – Bob"
"Certainly, what your team of professionals did in my property in a few hours I couldn't have done in days, even if I had assistants. I was impressed by your team's coordination – two people removed the building rubbish, two other dusted surfaces and one vacuumed after them. Thanks to you, I can now enjoy my recently renovated living room – Mark"
If you wish that all traces of the construction project could just fade away, give our company a ring. We are a leading cleaning services provider and our speciality is the after builders cleaning. So in case, the refurbishment is completed, let us know and we will send our professional cleaners to get you rid of this chaos.
Our after builders cleaning service is available to all residents of Sydenham. Our pricing system is very easy and reasonable. So if you are in search of such professional and reliable assistance, do not have second thoughts to contact our company.