After Builders Cleaning
Prices
After Builders Cleaning

£

20/h
Best Prices!
A comprehensive overall cleaning is the last step of putting a renovated property in order. Cleaning post builders, however, is not an easy task. We are a trustworthy cleaning company in Tottenham and everyone, who can't deal with the post-construction mess on their own is welcome to contact us. We provide excellent after builders cleaning at affordable prices.
During our long practice, we have assisted hundreds of homeowners and the quality of our work is deeply appreciated by every client. Today we can proudly say that we are a reliable cleaning company with an excellent understanding of the needs of our customers. In order to deliver a reliable cleaning solution to people, we listen carefully to every requirement.
Meticulous after builders cleaning services in Tottenham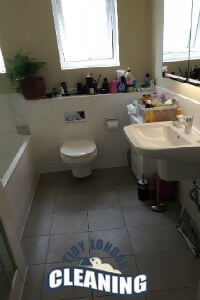 What we have for you is a cleaning package that includes all required duties after a renovation project.
Once our team of qualified cleaners is with you, they will clean deeply the whole kitchen, hoover all carpets, wash the hard floors, clean the internal windows, the window ledges and the skirting boards, remove the thick layers of industrial dust, sanitise the whole bathroom, scrub the floor and much more.
Don't waste your time checking other possibilities and turn to your trusted cleaning contractor. We will remove all building leftovers from your home and make it clean and sanitised again.
As our desire is to deliver you a service, related to your personal needs, we kindly ask you to share the specifications of your property with us in advance.
Top-notch after builders cleaning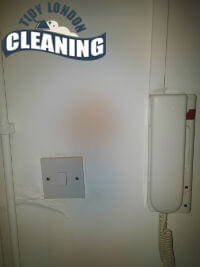 With us you don't need to worry about results because we employ only experienced and hard working cleaning experts, who wouldn't hesitate to go the extra mile and make our customers extremely satisfied. Armed with professional cleaning equipment, they can restore the initial cleanliness of every renovated house or flat.
With us you get:
Cleaning results in accordance with the highest standard
Prices that fit your budget completely
Our help in Tottenham and the surrounding areas
The most efficient cleaning equipment
Assistance of our competent call centre representatives whenever you wish
You can always count on our company to help you get rid of the post-construction chaos. Our professional after builders cleaning is available everywhere in Tottenham and we guarantee that you will be extremely satisfied with our work. Give us a chance and we will deliver you a service that you will recommend with pleasure.
How our After Builders Cleaning works
Everybody does renovations at home once in a while. Even though this is important, the mess left behind by the building team may be overwhelming to clean. If you would like to save yourself time and effort and skip right to enjoying your new apartment, give us a call and book our after builders cleaning service. It is always executed by experienced professionals using high quality tools and products. They will efficiently wipe down, polish and disinfect all surfaces and areas of the apartment. All the fine dust, industrial waste and other grime will be eliminated. The entire apartment will be left immaculate and ready for your return. Do not hesitate to give us a call – we guarantee the amazing quality of the final results. Find a list of activities that will be performed during the cleaning service below.
To begin the procedure, our cleaning crew members will remove any rubbish (debris, product packaging, etc.) from the premises.
The high standard tools and products we provide our cleaning experts with will be used for the next step of the cleaning process. Our professionals will carefully wipe down all surfaces of the property, completely removing all the fine dust. We ensure a 100% success rate for this step.
Even if your furniture pieces have been covered with a protective sheet, dust and grime will still reach their surface. Next, our cleaning experts will uncover them and carefully wipe them down using cleaning solutions that are suitable for the materials at hand. Grime, paint splatters and stains will be eliminated.
Tiles, grout and concrete will be cleaned of splashes, stains and other grime that ended up on them. They will be thoroughly scrubbed and polished. Depending on the materials – wood, tile, metal or stone, the cleaning professionals will use products that will not harm the surface.
High quality, professional grade vacuum cleaners will be used during the next step in the process. The cleaning professionals will carefully hoover all carpets and upholstery and insure that all of the fine dust and irritants have been eliminated.
All appliances will be cleaned, wiped down, and all stains will be removed. This includes kitchen appliances, washing machines, and other devices.
Last but not least, the trained professionals will thoroughly disinfect all commonly handled items throughout the entire home. They will sanitise door knobs, handles, buttons, switches, remote controls, etc.
Quick and simple way to book
Waste no time, give our office representatives a call (they are available every day of the week) and schedule a professional after builders cleaning service whenever the mess after your renovations is too big for you to take care of by yourself. We will provide you with a high quality cleaning solution that will be perfectly tailored to your needs. Ensure that you provide your booking agent with as much information as possible – this will help them understand the circumstances better and allow them to prepare the perfect service for your needs. You may rest assured that your flat will be in good hands and that you will be provided with some of the best outcomes by the cleaning experts which will use the tools and products we provide them with. We guarantee the success of the project.
Our satisfied clients
"I had the chance to book this company's after builders cleaning services last month just after the renovation of our kitchen was completed. Your cleaners came and removed all industrial dust in a short span of time. They worked so hard and quickly that they we done before I even noticed.- Ben"
"I am here to thank your after builders cleaners. They deep cleaned my entire property in no time at all and now it looks more than amazing. Everything is cleaned and spotless thank to them. I will definitely recommend you to all my friends and relatives. Once again, thank you.- Bruce"
"Your cleaners saved my life. I booked your after builders cleaning services last month because all floors and walls were covered with dust, paint spills and undefined debris the builders left. Your cleaners cleaned everything from ceiling to floor, without missing a spot. I cannot wait to calling you again.- Sebastian"
Renovating is a great way to boost the aesthetics of your property but every construction project is linked with thick layers of dust and other building leftovers. Our vetted cleaners have vast experience in cleaning post builders and they are at customers' disposal around the clock.
In case you have carried out any renovations recently, contact us and we will save you the hassle that comes along as well by providing you with a top-notch after builders cleaning. Our disciplined cleaners will visit you at a convenient time and eliminate the unpleasant construction waste cluttering your home. You can book appointments with us all week round in Tottenham and the nearby areas.