After Builders Cleaning
Prices
After Builders Cleaning

£

20/h
Best Prices!
With our company you do not have to worry about the final results because they are always of the highest possible quality. If your property has undergone some repairs or restoration projects, a professional and profound cleaning is always welcome.
We are Clapham located cleaning provider focusing on the after builders cleaning services. Just when the construction is finally over, turn to our company and book one of our cleaning teams. They are professional in their job and will surely make you satisfied.
Competent after builders cleaning service in Clapham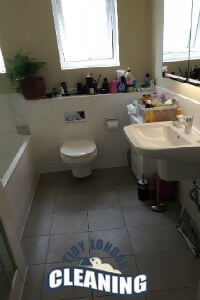 When you schedule a booking, we will send our cleaners to your property just at the appointed time. All of our teams consist of heavy duty cleaning technicians who by means of advanced and high quality equipment will restore your home's sparkle. They can make your place impeccably clean. Just call us and you will be happy you did.
Our services can suit every property regardless of its size or type. For our company no home is too difficult to handle because we are professionals.
We have supplied ourselves with specialised cleaning equipment. Even more, all detergents and materials used in the sessions are environmentally friendly and biodegradable and also included in the total sum of the service.
Adroit cleaners ready to apply deep after builders cleaning session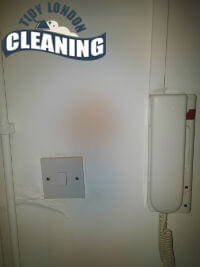 We take pride in our cleaners' skills. They are able to apply such satisfying cleaning that you would want to try our other services such as house cleaning, oven cleaning, carpet cleaning and many more. Every single one of our workers has undergone extensive cleaning practices and have his/her backgrounds checked.
Let us clean after your builders because you deserve to live in a nice and tidy environment. Give us a few hours and we will turn your home into a spotless and dirt-free place to be. We are aware of all the hassle coming along with repairs and constructions. We are available for you in Clapham around the clock. Our services are specially established to cover ever nook and cranny, removing all grime, waste and leftovers. Give us a call.
How our After Builders Cleaning works
It is not uncommon to face large amounts of grime, dust and waste after renovations at home. Those could be hard to clean but also dangerous for human health. To save time and money, give us a call and book the after builders cleaning service we offer. Everything will be customised to fit your specific needs and requests. We will send a team of expert technicians that will use specialised tools and products to get rid of all the fine dust and mess left behind. Your entire home will be thoroughly vacuumed, scrubbed, polished and disinfected. You will be able to move back in right away. The high quality of this service is guaranteed and you may rest assured that your home is in good hands. Below you can find a list of the tasks that will be performed as part of the service.
To begin the procedure, our cleaning crew members will remove any rubbish (debris, product packaging, etc.) from the premises.
The proper removal of all the fine dust from the entire property is extremely important. Our cleaning experts will be using the professional quality tools and products they arrive with. All surfaces, furniture, high areas, floors and corners will be vacuumed, dusted and wiped down using specialised wiped that collect all the dust.
Even if your furniture is covered with a protective layer, dust and filth will find their way to their surface. Following that, our cleaning professionals will uncover them and thoroughly wipe them down using cleaning chemicals appropriate for the materials at hand. Grime, paint splatters, and stains will all be removed.
Tiles, grout and concrete will be cleaned of splashes, stains and other grime that ended up on them. They will be thoroughly scrubbed and polished. Depending on the materials – wood, tile, metal or stone, the cleaners will use products that will not harm the surface.
To completely free the flat of fine dust and other grime that may cause irritations or health issues, our employees will use the professional vacuum cleaner we supply them with. They will hoover all upholstery pieces and carpets leaving them immaculate.
Ovens, refrigerators, air conditioners and other appliances found in the home will be carefully wiped down and disinfected.
Everything will be disinfected – door handles, light switches, appliance buttons and other commonly handled items, as well as items that have suffered staining during the procedure.
Quick and simple way to book
You may find it difficult to properly clean your house especially after any form of remodelling. If you are in such a situation, please contact us to set up an appointment with one of our office staff. They are always accessible to assist you with the booking procedure. You will be asked a few questions, so make sure you answer them as thoroughly as possible – this will enable our booking representatives to better understand your circumstances and plan the best, most appropriate cleaning service for you. Everything will be tailored to your specific demands, and all of your unique preferences will be taken into account. All tools and supplies required for a good performance will be provided to our cleaning personnel. The top quality of the final outcomes is guaranteed so waste no time and give us a call.
Our satisfied clients
"My wife and I have planned this kitchen renovation for a long time but the thing we haven't taken into consideration was the mess that the builders can create. Thankfully, she knew about the after builders cleaning service of this company and we booked their help. Our home looked amazing in no time. – Reggie"
"I was so excited to see the results of the house remodeling that I decided to do. However, the mess which the builders did during their work was too much for me to handle on my own. This is why I decided to book the after builders cleaning service of this company. The cleaners got rid of all the dust and dirt in a very short matter of time. – Toby"
"I am forever grateful to the cleaners of this company. They managed to clean the mess which was left behind the cleaners who carried out my bedroom renovation. I recommend their after builders cleaning service to anyone who is struggling with the piles of dirt and dust left behind builders. – Gabriella"
If you have renovated your property and you need help with the cleaning, you can rely on our services, because you will get the best results possible with us. We will be ready to assist you with the cleaning anytime, due to the fact that we are always available.
If your property is located in Clapham, don't hesitate to get in touch with us. We will use the help of the best cleaning equipment which is provided to us by the leading manufacturers. We guarantee that your property will be cleaned according to the highest standards and we will stick to the requirements you have.