After Builders Cleaning
Prices
After Builders Cleaning

£

18/h
Best Prices!
When the renovation in your place is over, you know what you're supposed to do next. No, sadly, relax is not the right answer – rather, you're supposed to clean.
Renovations and reconstructions sound like a lot of fun, but what they leave behind is more than a beautiful new room or house – they also leave dust, rubbish, stains and allergens which must be removed in order for you to live in a fresh and healthy environment and enjoy your renovated property.
However, after builders cleaning is incredibly time- and energy-consuming and if you do it yourself, you may even fail to do it properly. That's why you should turn to us. We offer professional after builders cleaning services exclusively in Camberwell. We're available throughout the week, including on bank holidays. Book our services today.
Efficiency and diligence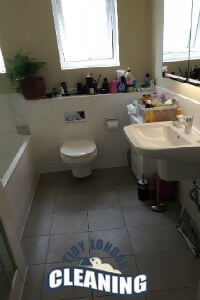 We deliver our after builders cleaning services by means of professional cleaning tools and equipment. We guarantee that you won't find a more diligent after builders cleaning service than ours in Camberwell.
We are have a professional team of cleaning technicians. Each of our them is experienced in the field of professional after builders cleaning, they know how to remove paint stains and excess grout. What's more, we assure our clients that each of our technicians has a clean criminal record and if you choose us, you will really make the right choice.
Timely service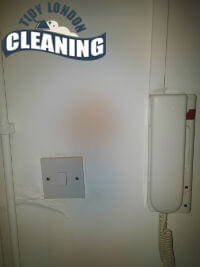 We offer timely after builders cleaning services, which means that if you choose us, you'll never have to wait for an appointment – we guarantee we'll show up precisely on time and we'll stay as long as we have to to ensure that your property has been properly taken care of.
48-hour guarantee
Deep cleaning of your property
Cleaning with Eco-friendly detergents only
Availability throughout the week, even on holidays
Stupefying performance-price ratios, the best in Camberwell
Contact us today and book our professional after builders cleaning services. We are affordable and available throughout the week, including on bank holidays. We will deeply clean your entire property without exceptions. Call us and we guarantee you won't regret it.
Camberwell Useful Information
Camberwell is a South London district, which is located near the London Borough of Southwark and Charing Cross.
The name of the area means "Well of the Britons", but there is another opinion, which says that the name most probably means "Cripple Well".
Just like every other town, this one also has its interesting buildings and places that are a must see. The town is famous for the Georgian housing style and a good example of this are Grove Lane, Camberwell Grove and Addington Square.
There are a lot of parks and gardens in which people can walk, play sports or just enjoy the beautiful nature. Bowen Gardens and Riversdale Park are one of them.
Camberwell has also many interesting galleries, such as Camberwell College of Arts, South London Gallery and others. There is only one theatre venue in this town and this is the Blue Elephant Theatre.
"I am so thankful for the stunning after builders cleaning services. Your technicians are skilled and kind, your prices are very affordable and the results are astonishing. With you I can be absolutely sure that all debris and dust will be out of my home. Once again, thank you!- Bertha"
"Our kitchen recently had undergone a renovation and we could not believe our eyes what a nightmare it was in the entire apartment. Everything was coated with dust! So we decided to hire this company to help us clean after the builders and they did outstandingly. Very efficient service!- Anastasia"
"My home was in an awful condition after we had to undertake a renovation project. The project was completed just a week after its start but somehow everything was dusty and dirty after it. I am so thankful for your company and your after builders cleaning services that made us enjoy our home again.- Patricia"
Our company has many years in the construction cleaning and we know that industrial dust is one of the most annoying things to clean after a home renovation. If you are struggling with the mess which your builders left behind them, you can always give us a call and hire our help.
We offer our clients an amazing after builders cleaning service which can erase any trace of dirt and debris in no time and give your precious home the wonderful look it deserves. We are one of the few companies in Camberwell which combine high quality and affordability in one service. Don't hesitate to give us a call anytime.