After Builders Cleaning
Prices
After Builders Cleaning

£

20/h
Best Prices!
When the renovation in your place is over, you know what you're supposed to do next. No, sadly, relax is not the right answer – rather, you're supposed to clean.
Renovations and reconstructions sound like a lot of fun, but what they leave behind is more than a beautiful new room or house – they also leave dust, rubbish, stains and allergens which must be removed in order for you to live in a fresh and healthy environment and enjoy your renovated property.
However, after builders cleaning is incredibly time- and energy-consuming and if you do it yourself, you may even fail to do it properly. That's why you should turn to us. We offer professional after builders cleaning services exclusively in Camberwell. We're available throughout the week, including on bank holidays. Book our services today.
Efficiency and diligence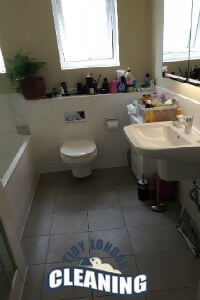 We deliver our after builders cleaning services by means of professional cleaning tools and equipment. We guarantee that you won't find a more diligent after builders cleaning service than ours in Camberwell.
We are have a professional team of cleaning technicians. Each of our them is experienced in the field of professional after builders cleaning, they know how to remove paint stains and excess grout. What's more, we assure our clients that each of our technicians has a clean criminal record and if you choose us, you will really make the right choice.
Timely service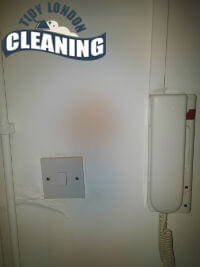 We offer timely after builders cleaning services, which means that if you choose us, you'll never have to wait for an appointment – we guarantee we'll show up precisely on time and we'll stay as long as we have to to ensure that your property has been properly taken care of.
48-hour guarantee
Deep cleaning of your property
Cleaning with Eco-friendly detergents only
Availability throughout the week, even on holidays
Stupefying performance-price ratios, the best in Camberwell
Contact us today and book our professional after builders cleaning services. We are affordable and available throughout the week, including on bank holidays. We will deeply clean your entire property without exceptions. Call us and we guarantee you won't regret it.
How our After Builders Cleaning works
Cleaning up after renovations may be a difficult procedure, especially for a single person. If you find yourself in this scenario and need assistance with a cleaning task, rely on our cleaning professionals. They will arrive with high-quality tools and supplies to thoroughly clean the entire house. They will efficiently remove all of the dust, filth, and residue left behind by the construction workers. We guarantee the exceptional quality of our work, so you can be confident that your entire home will be cleaned, disinfected, and ready for you to move back in. Call us right away to schedule our cleaning service. A complete summary of all the actions that will be carried out as part of the service will be listed below. Waste no time, save time and money and book us.
To prepare the home for the actual cleaning process, our professionals will remove all waste, dust particles, debris and other grime.
The high-quality tools and materials we supply our cleaning specialists with will be employed in the following phase of the cleaning procedure. Our technicians will gently wipe all surfaces of the flat, eliminating any fine dust. This process will result in 100% success.
Even if your furniture is covered with a protective layer, dust and filth will find their way to their surface. Following that, our cleaning professionals will uncover them and thoroughly wipe them down using cleaning chemicals appropriate for the materials at hand. Grime, paint splatters, and stains will all be removed.
Solids (such as paint spots, concrete, grout and other mess) will be scrubbed from hard surfaces. The cleaning experts will ensure that everything has been removed and will then carefully wipe down the entire area and disinfect it using specialised materials.
Following that, all carpets and upholstery will be vacuumed and any splatters or minor stains will be removed. Even when they are covered, tiny particles can infiltrate and reach the surface. We will make certain that they are free of dust and irritants.
All appliances will be cleaned, wiped down and stains found on them will be removed. That includes kitchen appliances, washing machines, etc.
The cleaning service will be completed when our skilled cleaners thoroughly scrub and disinfect every surface and object used on a daily basis (countertops, light switches, door handles, and so on).
Quick and simple way to book
Our team of skilled cleaning specialists will provide you with one of the top professional cleaning services on the market. If you are experiencing difficulty performing the deep cleaning of the flat at the end of your refurbishments, please contact our customer care department and speak with one of our specialists. They are accessible seven days a week and will provide you with further information, answer any of your questions, and walk you through the booking process. Make sure you answer all of their questions and provide extensive information (with images, if possible) on the property's condition. They will create a customised cleaning service for you based on your specific demands and select the best, most appropriate cleaning products. Everything will be thoroughly cleaned, disinfected and prepared for your return. Expect the best final results.
Our satisfied clients
"I am so thankful for the stunning after builders cleaning services. Your technicians are skilled and kind, your prices are very affordable and the results are astonishing. With you I can be absolutely sure that all debris and dust will be out of my home. Once again, thank you!- Bertha"
"Our kitchen recently had undergone a renovation and we could not believe our eyes what a nightmare it was in the entire apartment. Everything was coated with dust! So we decided to hire this company to help us clean after the builders and they did outstandingly. Very efficient service!- Anastasia"
"My home was in an awful condition after we had to undertake a renovation project. The project was completed just a week after its start but somehow everything was dusty and dirty after it. I am so thankful for your company and your after builders cleaning services that made us enjoy our home again.- Patricia"
Our company has many years in the construction cleaning and we know that industrial dust is one of the most annoying things to clean after a home renovation. If you are struggling with the mess which your builders left behind them, you can always give us a call and hire our help.
We offer our clients an amazing after builders cleaning service which can erase any trace of dirt and debris in no time and give your precious home the wonderful look it deserves. We are one of the few companies in Camberwell which combine high quality and affordability in one service. Don't hesitate to give us a call anytime.