After Builders Cleaning
Prices
After Builders Cleaning

£

20/h
Best Prices!
When the construction work is over, every property needs to undergo a top to bottom cleaning. As the removal of building waste is some cases requires specialised cleaning equipment, it is advisable to use the services of a professional cleaning company. Everyone in Highgate, who is in need of after builders cleaning is welcome to ask for our professional help.
We are able to offer a team of fully trained professionals, durable cleaning results and high level of hygiene. Rest assured that the job will be implemented accurately up to the smallest detail. Our after builders cleaning package includes all must perform duties after a renovation project. We will make your renovated home livable again and bring you peace of mind.
Highly skilled experts and up to date cleaning equipment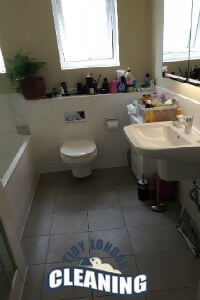 Our dedicated experts are at your command any time and place in Highgate. From them you can expect excellent customer service and efficient work.
They have spent a considerable amount of time cleaning post builders and possess the necessary knowledge to eliminate various building leftovers. Expect nothing but scrupulous cleanliness because our consistent cleaners use the latest cleaning tools and detergents.
In our service is included a profound cleaning of every room. First, all building residue will be removed from your home and then a deep overall cleaning will take place. After that, the floors, ledges and skirting boards will be thoroughly vacuumed and mopped as well as dust will be removed from all tops and surfaces.
Customised after builders cleaning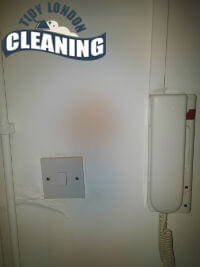 Contact our support centre and we will prepare a cleaning plan based on your requirements. It doesn't matter if it goes about a flat, a house or an office premise, our representatives are competent enough to handle any job. Our after builders cleaning service is comprehensive enough to ensure the desired level of cleanliness, however, feel free to specify any priority cleaning areas.
When you need someone to transform your renovated and dusty property in Highgate into a safe living area, grab the phone and dial our number. We are certain that you will find working with us really beneficial.
How our After Builders Cleaning works
It is not uncommon to face large amounts of grime, dust and waste after renovations at home. Those could be hard to clean but also dangerous for human health. To save time and money, give us a call and book the after builders cleaning service we offer. Everything will be customised to fit your specific needs and requests. We will send a team of expert technicians that will use specialised tools and products to get rid of all the fine dust and mess left behind. Your entire home will be thoroughly vacuumed, scrubbed, polished and disinfected. You will be able to move back in right away. The high standard of this service is guaranteed and you may rest assured that your apartment is in good hands. Below you can find a list of the tasks that will be performed as part of the service.
Prior to the cleaning procedure, the cleaning experts will collect and dispose of all debris and waste left by the builders. That way the flat will be prepared.
The fine dust that has accumulated throughout the property will be cleared next. The cleaning professionals will use professional quality supplies and cleaning agents to remove any filth from all high surfaces, furniture tops, and other locations. Everything will be cleaned, disinfected, and dust free.
Following that, all future across the complete property will be cleansed. Our cleaning professionals will gently wipe down their surface with specific cleaning solutions, removing any stains, splatters, dust, and other filth that accumulated on there while your renovations were happening.
Next, the cleaning experts will get rid of concrete splashes or paint stains from hard surfaces (such as tile or metal). After carefully removing the solid part, they will scrub and disinfect the entire surface with appropriate products that will not cause any damage.
The professionals will then thoroughly hoover all carpets and upholstery. They will utilise the professional equipment we provide them with to achieve complete dust removal success. Dust and irritants will be totally removed from your home.
After removing all fine dust and other grime, our cleaning professionals will scrub, polish and disinfect all your appliances.
The cleaning experts will thoroughly disinfect all areas of the home that are being handled on a regular basis. That will be the final step of the after builders cleaning service.
Quick and simple way to book
To receive professional help with the deep cleaning of your property after having refurbishments done, give our customer support centre a call and schedule an appointment with one of our office agents. They will guide you through the booking process and ask you a few questions about the size and condition of the home. Make sure you answer them as best as you can since that will help them organise the best, most suitable for your service. Everything will be personalised and all your requests will be taken care of. Our office agents will assign the best cleaning crew for the job and supply them with all the equipment and cleaning solutions that will be needed for the service. Do not hesitate to give us a call – our customer support office is open 7 days a week and you will receive answers to all your questions.
Our satisfied clients
"I need to admit that I had doubts whether your cleaners will clean my leased property properly but booked the service anyway. The fellows actually made a magnificent performance and I can say only positive things about them. It was a pleasure to work with you. – Wendy"
"I am happy to recommend this company to everyone, who needs a deep cleaning. I hired them to sanitise my flat after the renovation project and they did great. Plus, the price I paid was more than fair. High-quality cleaning service that I will recommend with pleasure. – Luke"
"Very satisfied with this company. Professional call centre agents, good prices and well-trained cleaners. I used their after builders cleaning several days ago and everything at home was cleaned entirely up to the smallest detail. A reliable cleaning service that saved us plenty of time. – David"
A comprehensive cleaning is the last step of every construction project. The builders usually leave a huge mess and bringing the property in order can be pretty difficult. In case you are searching for a professional after builders cleaning, our company is coming to your assistance right away.
We specialise in the area for a considerable amount of time already. Our vetted representatives possess the necessary skills and cleaning arsenal to eliminate all types of building residue such as paint marks, stickers, grout, etc. They are currently available everywhere in Highgate 7 days per week. Your satisfaction with our services is guaranteed.