After Builders Cleaning
Prices
After Builders Cleaning

£

20/h
Best Prices!
Is your renovation already near its finish? Then hurry up and call our company to come and do your post-construction cleaning. Our company is offering you to hire a team of our professional cleaners who will deep clean your home and remove all industrial debris and dust. Our teams are well-equipped and qualified to clean any size and type of property.
What we mean to say is that our after builders cleaning service can be booked for the post-construction cleaning job at a flat, any size of houses, offices or other commercial premises, as long as it is in Canonbury, Islington. Choose our company and you will benefit from our budget-friendly prices.
Efficient After Builders Cleaning Services in Canonbury, Islington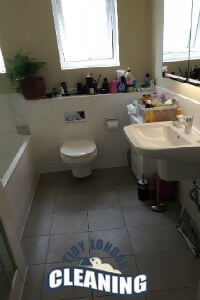 When you use our company, you get a customised cleaning service of a high quality and with a practical price. Here is what else you should know about our services:
Our company assures you that our cleaning team will efficiently eliminate the layers of dust in your home, the industrial debris and rubbish.
Thanks to our professional cleaning products, they will effortlessly get rid of paint splashes and glue remains, etc. Our cleaners can help you get any property in order and its best possible state.
Budget-friendly After Builders Cleaning Services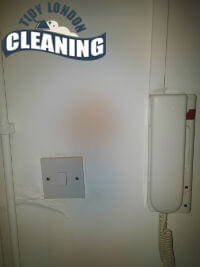 When our cleaners arrive at your home, they will be equipped with heavy-duty cleaning detergents and equipment of the latest fashion. They will clean following your requests. They can either clean the one room with that has had work done or your entire premise.
All of our cleaning teams have been background-checked and we have had them professionally trained
Our teams will come with the cleaning supplies and tools, they use industrial strength detergents to achieve the best results
Our company is offering you a number of customised packages and economical rates
Our services can be booked any day of the week, we also work on bank holidays and we operate in the entire Canonbury, Islington
They will vacuum and mop floors, collect and dispose of all industrial debris. They will dust comprehensively – even behind radiators, they will dust skirting boards, all surfaces- and will polish them. They will clean and disinfect the bathroom and the toilet. They will clean light fixtures and switches, walls, windows, sills, door frames, etc.
Book our after builders cleaning service and rest assured that your home will be brought back to its spotless condition as soon as the builders are out of your house. Our company operates in Canonbury, Islington and we are offering you the best after builders cleaning service.
How our After Builders Cleaning works
It is not uncommon to face large amounts of grime, dust and waste after renovations at home. Those could be hard to clean but also dangerous for human health. To save time and money, give us a call and book the after builders cleaning service we offer. Everything will be customised to fit your specific needs and requests. We will send a team of expert technicians that will use specialised tools and products to get rid of all the fine dust and mess left behind. Your entire property will be thoroughly vacuumed, scrubbed, polished and disinfected. You will be able to move back in right away. The high quality of this service is guaranteed and you may rest assured that your apartment is in good hands. Below you can find a list of the tasks that will be performed as part of the service.
Our cleaning experts will collect and dispose of all debris left behind by the construction crew before the actual cleaning service begins.
To efficiently remove the large amount of dust covering the entire home, our cleaning team members will use the high quality equipment we supply them with. They will vacuum all areas and corners and will use specialised wipes to dust and polish all furniture, high surfaces and others.
Dust, filth, stains, and splatters may accumulate on every piece of furniture in the flat. To ensure that everything has been thoroughly taken care of, the cleaning professionals will continue the service by cleaning the furnishings in the bathroom, bedroom, kitchen and living room. Everything will be disinfected, and wiped down.
Solids (such as paint spots, concrete, grout and other mess) will be scrubbed from hard surfaces. The cleaning experts will ensure that everything has been removed and will then carefully wipe down the entire area and disinfect it using specialised materials.
To ensure that no signs of dust or other particles that may cause irritation are present, our cleaning experts will thoroughly vacuum clean all carpets, upholstery, curtains and rugs found in the apartment. They will use high quality special devices that are extremely efficient.
Following that, all appliances in the house will be carefully cleaned, polished, and disinfected. This includes devices in the living room, bathroom and kitchen.
At the end of the service, our cleaning professionals will thoroughly disinfect the entire property – door handles, appliance buttons, light switches, remote controls and others will be sanitised.
Quick and simple way to book
Receive one of the best professional cleaning services on the market, provided by the experienced cleaning experts on our team. If you are having issues and cannot efficiently perform the deep cleaning at the end of your renovation process, give our customer support centre a call and talk to one of our representatives there. They are available every day of the week and will provide you with extra information, answer all of your questions and guide you through the booking process. Make sure you answer all of their questions and give them detailed information (and pictures, if possible) about the condition of the home. They will organise a personalised cleaning service for you, based on your particular needs and pick the best, most suitable cleaning team for the job at hand. Your apartment will be left immaculate.
Our satisfied clients
"I've been relying on your after builders cleaning services for more than three years now. What made me your regular customer is your attitude towards the client – you are honest and you never make promises you can't keep. I've renovated more than 10 apartment blocks and I've been relying on you to clean up. You are great – George"
"My wife wanted to turn the basement into a zen area and as they say – happy wife – happy life, right? So I got to renovating and I transformed the basement. Of course, I also called your specialised team to clean up after me. My wife is happy now, and so am I, thanks to you – Olav"
"You guys outperformed yourself this time. The way you delivered the after builders cleaning simply blew my mind. Unlike your competitors, you thoroughly cleaned every inch of the property and not just the renovated area. I'm really pleased with the results, thank you – John"
You can be sure that there is no construction mess big enough to scare our professional cleaners away. We have a lot of experience in this field and we always know how to provide the after builders cleaning service with the best quality in Islington.
Feel free to contact us anytime and we will provide our help and give your home the wonderful look it deserves. We always use high-quality commercial cleaning tools and products which lead to perfect results. We can make any accommodation sparkling clean in an instant. We hope that you will give our service a try and see for yourself how wonderful we are.