After Builders Cleaning
Prices
After Builders Cleaning

£

20/h
Best Prices!
Our company is based in Earls Court and we offer a range of after builders cleaning services designed to meet the demands of every single client.
We have specialized in top-to-bottom cleaning and we know how to make your renovated home spic-and span.
We use high-end professional equipment and we guarantee brilliant results with every clean.
As part of our commitment to eco friendly cleaning methods and practices we use only all natural cleaning products. We are proud to be one of the first companies in Earls Court and on the market being able to offer safe, eco friendly cleaning solutions.
Premium after builders cleaning services by the most reliable company in Earls Court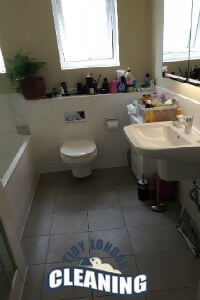 Our after builders cleaning checklist features precise, thorough cleaning everywhere in your home. We will clean with care and attention every single room without missing a detail.
We are experts in degreasing surfaces and we will make your kitchen immaculate. Your bathrooms will be pristine clean and you will enjoy freshly vacuumed floors, spotless windows, properly refreshed curtains and sofas.
We know that the individual approach is essential in our work and we always take into consideration your requirements. We combine your desires with our cleaning methods and we deliver the service that best suits your needs.
Flexible after builders cleaning services, customized cleaning plans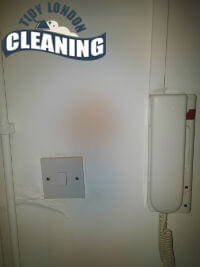 Your complete satisfaction is our goal and we we will go above and beyond to meet all your expectations. We will organize convenient, stress-free cleaning visit and will clean your property according to the highest standards.
Our employees are experienced and certified and we guarantee their flawless reputation. You can rest assured your home is being cleaned by someone caring and responsible. Each member of our staff has been strictly screened for your peace of mind and can provide references from a huge number of happy clients.
We are at your disposal 7 days a week and we can schedule a cleaning visit at any time that you find convenient. Wait no more, make the best choice now and request our professional help. We will ideally clean your home and will give you some free time to spend the way you want.
How our After Builders Cleaning works
Renovations are a good and necessary life improvement, but they unfortunately bring along a lot of grime, dirt, trash, and dust. Those will be left behind by the construction workers, and removing them will require time, effort, tools, and supplies. The cleaning of all the filth is critical since all the fine dust can cause respiratory problems and other medical conditions. Leave this work to our skilled cleaning specialists to save time and money. They will clean and polish all areas of the house using the professional quality equipment and supplies we provide. The property will be readied for your return, and we promise that the final results will be of the finest quality in the industry. To find out what chores will be performed as part of the cleaning service we offer, check the list we provided below.
Prior to the cleaning procedure, the professionals will collect and dispose of all debris and waste left by the builders. That way the apartment will be prepared.
The fine dust that ended up all over the apartment will be removed next. The cleaning experts will use the professional grade tools and products to get rid of all grime from all high surfaces, tops of furniture and other areas. Everything will be dusted, wiped down, polished and disinfected.
All furniture throughout the entire property will be cleaned next. Our cleaning experts will carefully wipe down their surface using special cleaning solutions, and remove all stains, splatters, dust and other grime that ended up on them during the process of renovations and refurbishment.
Using special cleaning solutions that will not harm the surface, our cleaners will treat all the mess that occurred on hard materials (tile, grout, metal, etc.). They will scrub the solids, wipe the surface down and disinfect it.
The next stage in the cleaning procedure is vacuuming. All carpets and upholstery will be completely vacuumed (even if they were covered, dust will be present). The cleaning experts will utilise an especially designed vacuum cleaner that is guaranteed to be 100% efficient.
Next, all appliances in the property will be thoroughly cleaned, polished and disinfected. That includes TVs, ovens, air conditioners and others.
Last but not least, the qualified experts will thoroughly disinfect all commonly handled items throughout the entire home. They will sanitise door knobs, handles, buttons, switches, remote controls, etc.
Quick and simple way to book
You may find it difficult to properly clean your house especially after any form of remodelling. If you are in such a situation, please contact us to set up an appointment with one of our office staff. They are always accessible to assist you with the booking procedure. You will be asked a few questions, so make sure you answer them as thoroughly as possible – this will enable our booking representatives to better understand your circumstances and plan the best, most appropriate cleaning service for you. Everything will be tailored to your specific demands, and all of your unique preferences will be taken into account. All tools and supplies required for a good performance will be provided to our cleaning personnel. The top quality of the final outcomes is guaranteed so waste no time and give us a call.
Our satisfied clients
"I am forever grateful to the cleaners of this company who worked hard to clean the dust and dirt which was created during my home renovation. The after builders cleaning service which they performed was on a very high level of quality and at the same time, the price which I was charged was very reasonable. – Jesse"
"I knew that my home would look terrible after all of the builders' work during my living room renovation and this is why I looked around for a professional cleaning company. I am so glad that I came across the after builders cleaning service of this company and booked their help because they managed to clean the entire mess in no time. – Scott"
"I can honestly say that the cleaners of this company are the best professionals I have ever met. I booked their after builders cleaning service a few weeks ago and I was amazed how little time it took them to clean all of the industrial dust and dirt that were laying around my entire house. – Russel"
Our company takes great pride in offering the most professional after builders cleaning services in the area of Earl's Court. We have helped a great number of people who could not seem to get all the massive cleaning done by themselves. If you book us, we will come to the renovated property just on the dot and will get down to work without dawdling.
With us you will receive something more than just professional attitude and personal attention, you will get a partner for life. Trust us and we will never let you down. We are open any day of the week.