After Builders Cleaning
Prices
After Builders Cleaning

£

18/h
Best Prices!
Bob the Builder has left, now make room for the cleaners. We deliver the best quality after builders cleaning service anyone has ever witnessed on the Muswell Hill market. Make us your choice and you become our center of the universe.
Our team will do everything in their power to deliver flawless service with satisfactory results. Give us a chance and your home will become a heaven.
After all the dust is settled and the paint has dried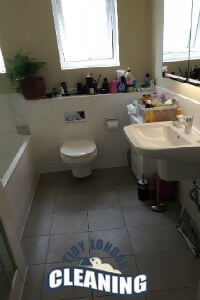 It is time for us to clean everything up. Just give us a call and our team will explain everything to you about the after builders cleaning service. After that, they will answer any question you could have that is in the Muswell Hill area and proceed to guiding you through the hiring process.
When you have made your appointment with us, our cleaners will be with you right on time, go through all the introductions and get down to work.
We are providing you with people who have worked in the industry for many years and know their way around very well. It would take them no more than two or three hours to make your home sparkling clean.
You have control over the process as long as you are not in the way.
You get the full service for the price. There are no bonus services and micro-transactions.
You will not be forced to purchase our services.
We have a flexible schedule.
History, progress and achievements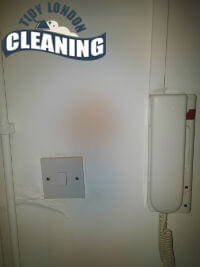 We founded this company many years ago and had big ambitions to make good business in the Muswell Hill industry. We recruited very very good people who provided our clients with very satisfying results.
Our entire team worked with passion and had tons of energy. Their hard work won the endorsement of many clients and we got swept up by the momentum of success.
We began growing and growing. Our team became bigger and became far more professional and people started coming in for our after builders cleaning services every day.
Muswell Hill Useful Information
Muswell Hill is a London suburb, located in the London Borough of Barnet and the London Borough of Haringey. The census from 2011 showed that the population is consisted of 84% white, where 65% are British, 16% – Other and 3% – Irish.
If you go to Muswell Hill, here is what places you can visit: Kenwood House – there are a lot of famous paintings which you could see, for example works by Turner, Reynolds, Rembrandt and many others.
You can visit the "bithplace" of television if you go to Alexandra Palace. This is where BBC's first public transmissions were made in 1935. This grand palace is a famous entertaining venue in London where you can do a lot of things such as ice skating, going to music concerts or even conferences.
Alexandra Park, dominated by Alexandra Palace, is also an appropriate place for tourists, because many festivals are held there throughout the year.
"I am forever grateful to the wonderful cleaners of this company who managed to completely transform my bedroom which was covered in dust and dirt after I was done renovating it. The cleaners who performed an amazing after builders cleaning service, managed to make my room look sparkling clean in no time. – Erin"
"I decided to remodel some rooms in my house but the mess which was left after the builders was truly unbearable. Thankfully, I came across the professional after builders cleaning service of this company and I decided to book them. I can honestly say that my home looked brilliant in no time. – Albert"
"I am very happy that I decided to trust the cleaners of this company when I was trying to clean the mess which was created after my living room renovation. The cleaners who came to my home worked very hard and the executed a top-notch after builders cleaning service which completely transformed my home. – Steven"
It is definitely difficult to deal with the mess which is created during a house renovation. This is why we recommend you to call professionals to help you handle such a stressful situation. Call our company and book our after builders cleaning service and we will give your home the amazing look it deserves.
You can be sure that our cleaners are the best experts in entire Muswell Hill and they know which tools and products can tackle every trace of dirt and dust with ease. We promise you that we won't disappoint you if you decide to trust us. Feel free to call us any day of the week.