After Builders Cleaning
Prices
After Builders Cleaning

£

20/h
Best Prices!
We all know what fun it is to do a home renovation. What's left after one, though, isn't such a fun to take care of. For starters, one of the results of the home renovation undoubtedly is rubbish. No matter whether you repaint a room, or reconstruct your entire home completely, you'll inevitably come across building rubbish.
If you want to have a clean and maintained home even after a home renovation, you should call us. We offer professional after builders cleaning services at affordable rates exclusively in Soho, Marylebone. Our professional after builders cleaning services are affordable and available throughout the week, including on bank holidays. Call us and book today.
Diligence and expedition without exceptions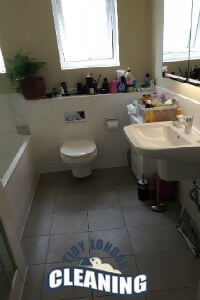 Our after builders cleaning services are applicable after all kinds of reconstructions. We are able to clean renovated or reconstructed rooms, houses, apartments and even office buildings.
If you choose our professional after builders cleaning services, you'll get a sparkling clean home without compromise.
We will clean your walls and windows, sanitize sinks and bathtubs, polish floors and wash carpets. Not a single item in your home or office will be left untreated and when we finish, you'll have a sparkling clean property.
Our professional after builders cleaning services are available exclusively in Soho, Marylebone. We are working throughout the week and even on bank holidays Contact us whenever you please.
Always on time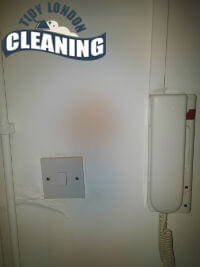 Our after builders cleaning services are famous all around Soho, Marylebone. Why? Because we're never late for an appointment. We promise that if you choose our professional after builders cleaning service, you won't have to wait.
If you rely on our help for the after builders cleaning you also won't need to pay any excessive fees – we will never charge you extra for some of our services.
If your home is currently being renovated, rely on us for the cleaning afterwards. We will not turn a blind eye on any stain, speck of dust, etc. – we'll clean it all, we'll do it quickly and thoroughly.
We offer affordable and diligent after builders cleaning services in Soho, Marylebone. What more could you ask for?
How our After Builders Cleaning works
Everybody does renovations at home once in a while. Even though this is important, the mess left behind by the building team may be overwhelming to clean. If you would like to save yourself time and effort and skip right to enjoying your new apartment, give us a call and book our after builders cleaning service. It is always executed by experienced professionals using high quality tools and products. They will efficiently wipe down, polish and disinfect all surfaces and areas of the flat. All the fine dust, industrial waste and other grime will be eliminated. The entire home will be left immaculate and ready for your return. Do not hesitate to give us a call – we guarantee the amazing quality of the final results. Find a list of activities that will be performed during the cleaning service below.
Only after every item of rubbish has been removed from the site will the cleaning procedure begin. This will be the first stage in the procedure.
The fine dust that ended up all over the flat will be removed next. The cleaning experts will use the professional grade tools and products to get rid of all grime from all high surfaces, tops of furniture and other areas. Everything will be dusted, wiped down, polished and disinfected.
Even if your furniture pieces have been covered with a protective sheet, dust and grime will still reach their surface. Next, our cleaning experts will uncover them and carefully wipe them down using cleaning solutions that are suitable for the materials at hand. Grime, paint splatters and stains will be eliminated.
Solid surfaces (in the kitchen and bathroom, for example) will be cleaned. The cleaning experts will remove any paint, concrete or other grime that ended up on the surface. They will use a cleaning solution specifically chosen for the material so no damage has been done.
Vacuum cleaning is the next step of the cleaning process. All carpets and upholstery will be thoroughly vacuumed (even if you had them covered, there still will be dust all over them). The cleaning professionals will use a special vacuum cleaner that ensures 100% efficiency.
The next step would be the thorough cleaning of all appliances in the apartment. That includes staining such as paint or concrete.
At the end of the service, our cleaning professionals will thoroughly disinfect the entire property – door handles, appliance buttons, light switches, remote controls and others will be sanitised.
Quick and simple way to book
Receive one of the best professional cleaning services on the market, provided by the experienced cleaning experts on our team. If you are having issues and cannot efficiently perform the deep cleaning at the end of your renovation process, give our customer support centre a call and talk to one of our representatives there. They are available every day of the week and will provide you with extra information, answer all of your questions and guide you through the booking process. Make sure you answer all of their questions and give them detailed information (and pictures, if possible) about the condition of the home. They will organise a personalised cleaning service for you, based on your particular needs and pick the best, most suitable cleaning team for the job at hand. Your apartment will be left immaculate.
Our satisfied clients
"If it wasn't for the amazing professionals of this company, my house wouldn't look as good as it does now. I did a kitchen renovation and once the builders were gone I was left with piles of dirt and dust. Thankfully, the after builders cleaning service of this company, made my entire kitchen sparkling clean. – Esme"
"Last month I decided to book the after builders cleaning service of this company because their fees seemed quite reasonable. I was definitely very surprised by the quick and professional matter of cleaning of the cleaners who came to my home. Every trace of dirt and dust was gone in no time. – Clarissa"
"I can never trust any other cleaning company anymore. When I was having troubles with cleaning the post-renovation mess in my home I decided to hire the after builders cleaning service of this company and I am very glad that I did. The cleaners who came to my house were very friendly, quick and trustworthy. – Lola"
If you are overwhelmed by the piles of dirt and industrial dust which were left behind the builders who renovated your home, you can always rely on our company and our professional after builders cleaning service.
We are ready to help you see the positive changes in your home and get rid of any trace of dirt. We always utilize cleaning equipment and products which can achieve a sparkling clean look for your home in an instant. Don't miss the opportunity to enjoy the best professional help in entire Marylebone and give us a call anytime it is convenient for you.