After Builders Cleaning
Prices
After Builders Cleaning

£

20/h
Best Prices!
If you need convenient, cost-effective after builders cleaning services, make sure you contact our company. We are based in Deptford and we offer a wide range of after builders cleaning options.
With us you get the best- customized cleaning plans and guaranteed results every time we clean. We have committed ourselves to excellence and our work proves that every day.
Premium after builders cleaning services by the top rated cleaning specialists in Deptford
Hire us and ensure the perfect post-construction condition of your home. Our dedicated professionals will make everything impeccably clean in just a couple of hours.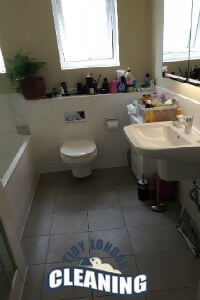 They use cutting edge technologies and eco friendly cleaning products and the results are simply amazing. Trust our cleaning specialists- they are fully-trained and experienced and will offer you the most appropriate solution.
As part of our professional approach we provide thorough, detailed cleaning of your entire home. We will start with the kitchen and it will soon sparkle like never before. We will degrease all the surfaces and kitchen appliances, we will scrub the sink, we will wipe the cabinets both from outside and inside.
Then we will move on to the bathrooms and will meticulously clean everything from top to bottom. We will then take care of your windows and curtains, we can refresh your carpets and upholstery if necessary. We can take care of anything that you might possibly need so just share with us your expectations.
Convenient and cost-effective after builders cleaning, 100 percent satisfaction guarantee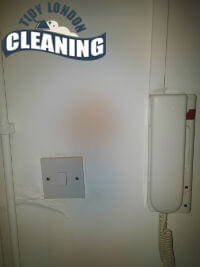 Our goal is to save you time and efforts cleaning and to make things as easy for you as possible. We will perfectly organize the cleaning visit and there will be nothing for you to worry about. Our team will start and finish work on time and your home will be pristine clean and shiny.
Contact our representatives in Deptford and book our services. We are available 7 days a week and on holidays and we can even schedule a cleaning visit for the same day. We will clean your home according to the highest standards, we will provide customer-friendly service and you will not be regretting your choice.
How our After Builders Cleaning works
Large volumes of filth, dust, and garbage are not uncommon during and after house improvements. These might be difficult to clean but also hazardous to human health. Call us and schedule our after builders cleaning service to save time and money. Everything will be tailored to your exact requirements. We will send a team of experienced specialists who will use specialised equipment and materials to remove all of the dust and filth that has been left behind. Your entire home will be cleaned, scrubbed, polished, and disinfected. You will be able to return immediately. The excellent quality of the service is guaranteed, and you can be confident that your home will be immaculate by the end of the service. Here is what will be performed as part of the service:
The cleaning crew will begin by collecting every bit of waste, larger debris, rubbish, and other waste pieces from throughout the unit.
The next phase will be dust removal. Specialised equipment, as well as high-quality dusting wipes, will be utilised. The cleaning technicians will apply their expertise to guarantee that all fine dust is eliminated. They will hoover and clean any high surfaces and other locations covered in dust.
The next step that will be completed at your property will be furniture and surface cleaning. The professionals will scrub and polish them using the specialised tools they arrive equipped with. All grime, splatters and stains (such as paint) will be cleared.
Tiles, grout and concrete will be cleaned of splashes, stains and other grime that ended up on them. They will be thoroughly scrubbed and polished. Depending on the materials – wood, tile, metal or stone, the cleaning experts will use products that will not harm the surface.
Following this, the professionals will thoroughly vacuum all carpets and upholstery. They will use the professional equipment we supply them with to ensure 100% success in the dust removal. Your home will be left completely free of dust and irritants.
Our professionals will efficiently eliminate stains, grime and other filth from the surface of your oven, AC, refrigerator and other appliances.
All commonly touched items will be thoroughly disinfected. That includes door handles, light switches, faucets and other objects. That will be done at the conclusion of the service.
Quick and simple way to book
Whenever you are struggling with the cleaning process after your renovations, feel free to give us a call and schedule an appointment with our office agents. We offer professional cleaning services provided by experienced technicians. When you are on the phone with the booking agent on our team, provide them with as much information as possible in order to help them understand your situation better and organise the best team for the project at hand. The entire service will be tailored to your needs and demands and you will receive exactly what you need. Do not hesitate to ask about anything and place personal requests. We will prepare the cleaning team with everything required for the successful completion of the job. You will receive some of the best final results available in the area.
Our satisfied clients
"Thank you for sending your cleaners this morning. They saved us a lot of efforts. The builders left our home extremely dirty but now everything is spick and span. We are also very satisfied with your reasonable rates. There is no doubt that we will book with you again. – Lucy"
"I used recently your after builders cleaning and can say only positive things about your cleaners. They are punctual, friendly and responsive. Every room was cleaned entirely up to the smallest detail. The fellows were already supplied with the necessary materials and I didn't need to provide them with anything. – Catherine"
"I always use their cleaning services but I admit it was my first time to use their after builders cleaning session. It was not a surprise that they are as good as the rest services. I love everything about this company and I am one hundred percent sure that I will use them again in future.- Victor"
If your home has recently gone through a renovation then we can only imagine the amount of industrial dust and debris that you are dealing with. If you are looking for a budget-friendly and effective way to deal with the mess, you should definitely give our company a call.
We offer an after builders cleaning service which will take a great care of your home and give it a sparkling clean look. We always use the best equipment and cleaning products in entire Deptford and this is why the outcome of our work is always fantastic. Don't hesitate to give us a call.