After Builders Cleaning
Prices
After Builders Cleaning

£

18/h
Best Prices!
You got your home renovated, yes? Now we are going to clean it up. Our team is ready to go, just give us a call.
We will send over to you our cleaners, you just have to sit back and they will take care of everything.
Our team delivers the best service in the Harringay, Finsbury market. If you make us your choice, they will do everything they can to provide excellent service with satisfactory results.
After the building or renovations are done
There is always a mess when even the walls are painted so that is why you need to give us a call, our team will explain to you everything in detail about how the after builders cleaning works. If you happen to have any questions about the Harringay, Finsbury area, we have all the answers for them as well.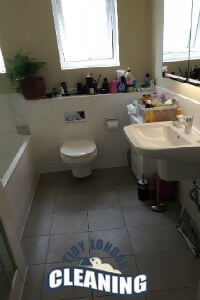 After you make your appointment our cleaners will be notified and arrive on the hour. They are equipped with several years of experience and carry all of the professional equipment. In just one afternoon, your home will be sparkling.
There isn't that much diversity when it comes to cleaning up after renovations. You get the same dust, dried up paint, plaster, leftover Styrofoam or isolation panels, leftover cables, pipes and so on.
These things can be handled by our cleaners with ease. The fun part is throughly cleaning every single room from top to bottom.
A friendly and reliable company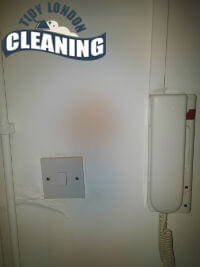 There are tons of people who come to us after the builders have done their job and left. They welcome us to do the final touch ups and complete their home's renovating process.
Our cleaners take their time to make everything shine.
Our price is on the low-end while our service is on the high-end.
Our entire team is packed with professionals.
You get the full service for the price you pay. There are no micro-transactions.
It's just so satisfying to see how a person's home becomes what they dreamed for, and we work with passion in the Harringay, Finsbury industry to bring more people that satisfaction.
More About Harringay
Harringay is a North London neighbourhood famous for its abundance of green spaces, village feel and charming high street. This vibrant area is a preferred destination for many young professionals. It is situated only on five minutes away from Central London and boasts excellent transport links. The place originated around the former Victorian Estate Harringay House.
Harringay earlier included also a big greyhound and a speedway track. Today, it is a home to a unique selection of multi-cultural restaurants and shops. Gokyuzu, Anteplier and Hala are only some of the notable restaurants. One can find here also a number of beautiful homes and modern apartments. Harringay Ladder is a famous residential area with beautiful late Victorian houses.
The district is well-known also for its close-knit community, busy with preserving its original look. It is interesting to know that many of the parks here were awarded Green Flag status.
"When the builders were done with the renovation of my living room I was both excited and annoyed. The unpleasant thing was that there were piles of dirt and dust everywhere and I didn't know how to deal with them on my own. This is why I booked the after builders cleaning service of this company and the final result was truly amazing. – Aubree"
"I don't think I can trust any other company with my home. This is why I call them and booked their after builders cleaning service when the renovation of bedroom was done. The cleaners made the room spick-and-span in no time and as always the fee which I was charged was very inexpensive. – Kaylee"
"Cleaning the dirt and industrial dust after the renovation of my house was over, seemed like an impossible task. This is why I decided to book the professional after builders cleaning service of this company and I must say that I was pleasantly surprised by the high quality of the service because the fee which I paid wasn't high at all. – Tyler"
We will be glad if you choose to make us your cleaning service provider. We are located in Harringay and our aim is to help our customers with the after builders cleaning. There is nothing impossible for us and this is why we guarantee that we will give you better results than the expected ones.
Our company is the best option for you, due to the fact that you will get optimal results at very economical and fair prices. Grab this chance and your property will be spotless clean from top to bottom. We will be expecting you soon!