After Builders Cleaning
Prices
After Builders Cleaning

£

20/h
Best Prices!
You got your home renovated, yes? Now we are going to clean it up. Our team is ready to go, just give us a call.
We will send over to you our cleaners, you just have to sit back and they will take care of everything.
Our team delivers the best service in the Harringay, Finsbury market. If you make us your choice, they will do everything they can to provide excellent service with satisfactory results.
After the building or renovations are done
There is always a mess when even the walls are painted so that is why you need to give us a call, our team will explain to you everything in detail about how the after builders cleaning works. If you happen to have any questions about the Harringay, Finsbury area, we have all the answers for them as well.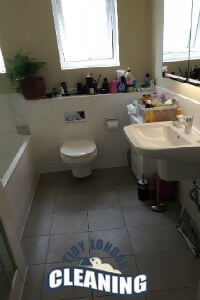 After you make your appointment our cleaners will be notified and arrive on the hour. They are equipped with several years of experience and carry all of the professional equipment. In just one afternoon, your home will be sparkling.
There isn't that much diversity when it comes to cleaning up after renovations. You get the same dust, dried up paint, plaster, leftover Styrofoam or isolation panels, leftover cables, pipes and so on.
These things can be handled by our cleaners with ease. The fun part is throughly cleaning every single room from top to bottom.
A friendly and reliable company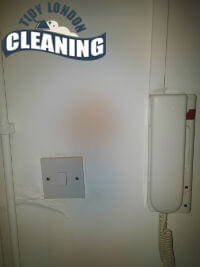 There are tons of people who come to us after the builders have done their job and left. They welcome us to do the final touch ups and complete their home's renovating process.
Our cleaners take their time to make everything shine.
Our price is on the low-end while our service is on the high-end.
Our entire team is packed with professionals.
You get the full service for the price you pay. There are no micro-transactions.
It's just so satisfying to see how a person's home becomes what they dreamed for, and we work with passion in the Harringay, Finsbury industry to bring more people that satisfaction.
How our After Builders Cleaning works
Everybody undertakes house improvements every now and then. Even though this is important and inevitable, the construction team's mess may be difficult to clean. Give us a call and schedule our after builders cleaning service to save yourself time and effort and get right to enjoying your new flat. It is usually carried out by skilled specialists who use high-quality tools and supplies. They will clean, polish, and disinfect all surfaces and sections of the property. All fine dust, industrial debris, and grime that create the mess and trigger skin or breathing irritations will be removed. The flat will be left spotless and ready for your return. Do not hesitate to contact us – we guarantee the exceptional quality of the services we provide. You can find a detailed list of cleaning tasks that will take place as part of the service you receive.
The cleaning experts will first gather all rubbish, large dust particles, debris and others from all over the apartment.
Our cleaning specialists will utilise the specialised equipment and products we provide them with to remove all of the dust that has made its way all over the location. They will use special wipes to clean and polish all surfaces, as well as completely vacuum clean all corners of the house.
The next step that will be completed at your flat will be furniture and surface cleaning. The professionals will scrub and polish them using the specialised tools they arrive equipped with. All grime, splatters and stains (such as paint) will be cleared.
Hard surfaces such as tiles, concrete or glass may suffer various stains and grime. The experts will carefully remove the solid parts with powerful solutions and specialised tools that won't harm the surface, then thoroughly disinfect the entire area.
Following this, the cleaning professionals will thoroughly vacuum all carpets and upholstery. They will use the professional equipment we supply them with to ensure 100% success in the dust removal. Your home will be left completely free of dust and irritants.
Ovens, refrigerators, air conditioners, and other household appliances will be thoroughly cleaned and disinfected. The cleaning professionals will remove all stains and grime.
The cleaning experts will thoroughly disinfect all areas of the apartment that are being handled on a regular basis. That will be the final step of the after builders cleaning service.
Quick and simple way to book
If you have been looking for a competent firm to help you with the cleaning after your renovations, give us a call and we'll schedule an appointment for you. Our office representatives are accessible 7 days a week and will dispatch the best cleaning team for the job. Our cleaning professionals will utilise the professional tools and supplies that we provide them with to guarantee that all duties at your home are completed effectively. They will work from a task list that has been customised for you and your specific requirements. Make sure you answer all of the questions our office professionals ask you; this will assist them in determining what is best for your specific situation. Give us a call right away – you will receive the service at the most suitable date and time for you. The high standard of all our cleaning solutions is guaranteed.
Our satisfied clients
"When the builders were done with the renovation of my living room I was both excited and annoyed. The unpleasant thing was that there were piles of dirt and dust everywhere and I didn't know how to deal with them on my own. This is why I booked the after builders cleaning service of this company and the final result was truly amazing. – Aubree"
"I don't think I can trust any other company with my home. This is why I call them and booked their after builders cleaning service when the renovation of bedroom was done. The cleaners made the room spick-and-span in no time and as always the fee which I was charged was very inexpensive. – Kaylee"
"Cleaning the dirt and industrial dust after the renovation of my house was over, seemed like an impossible task. This is why I decided to book the professional after builders cleaning service of this company and I must say that I was pleasantly surprised by the high quality of the service because the fee which I paid wasn't high at all. – Tyler"
We will be glad if you choose to make us your cleaning service provider. We are located in Harringay and our aim is to help our customers with the after builders cleaning. There is nothing impossible for us and this is why we guarantee that we will give you better results than the expected ones.
Our company is the best option for you, due to the fact that you will get optimal results at very economical and fair prices. Grab this chance and your property will be spotless clean from top to bottom. We will be expecting you soon!