After Builders Cleaning
Prices
After Builders Cleaning

£

20/h
Best Prices!
Having builders at home always means spending hours cleaning later. Whether it goes about some small repairs or a big renovation project, construction work is every time followed by a profound overall cleaning. In case you are interested in booking a professional after builders cleaning in Golders Green, our dedicated cleaners are any time at your disposal.
We are a well-established and reliable cleaning company. What we offer our valued clients is a comprehensive cleaning of every room, carried out by a team of professionally trained and experienced cleaners. Working with us is convenient for everyone because our prices are within the reasonable limits and we are open also on weekends and bank holidays. Share with us your requirements and we will provide you with a cleaning option accordingly.
More than just a post-builders clean up
Our company was established several years ago in Golders Green with the clear mission to deliver effective solutions and durable cleaning results.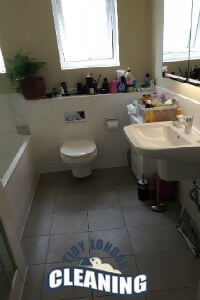 Experience shows that our after builders cleaning is suitable for each and every taste. People prefer working with us because we take their requirements into consideration and always deliver the desired level of cleanliness. As a customer focused company, our main objective is to deliver a service of value to everyone who needs our assistance.
For your peace of mind, all our operatives have undergone extensive training, which enables them to deal with all types of building residue.
During the cleaning session, they will clean precisely every area, making sure that your home is sanitised enough to ensure a healthy environment for your family.
Flexible cleaning solutions for all residential owners and business contractors in Golders Green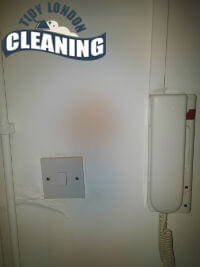 Our after builders cleaning services have been tested by hundreds of people and they prove to be suitable for each and every taste. Whether it goes about some small repairs or a major renovation project, we are flexible enough to meet every requirement.
Share your expectations with our responsive call centre agents and they will provide you with a cleaning solution and a free price estimate. We are certain that you will find working with us really beneficial.
How our After Builders Cleaning works
If you are planning on doing some renovations at home, keep in mind that a lot of dust, grime and waste will be left behind by the building crew. Not only can they be hard to clean (especially if you are busy with other things) but they can also be dangerous and trigger health issues. To get rid of those, thorough cleaning of all surfaces and areas need to be scrubbed, polished and disinfected. Spare yourself time and effort and book our after builders cleaning service. A team of experienced fully equipped cleaning experts will arrive and take care of everything. They will use professional grade tools and products to eliminate all signs of dust, grime and other deposits. Schedule an appointment with us and receive some of the best quality final results available in the area. Here is what to expect:
To ensure the efficiency of the cleaning process, our cleaning experts will first collect and dispose of all rubbish and waste.
The appropriate clearance of all fine dust from the entire apartment is critical for the cleaning process. Our experienced professionals will use the professional grade tools and materials that they bring with them. All high areas, floors, and corners will be vacuumed, dusted, and wiped down with dust-collecting cloths.
All furniture will be uncovered (if protective sheets have been placed), wiped down and dusted. The cleaning experts will use appropriate cleaning solutions that are suitable for the materials of the furniture. That includes bathroom, kitchen, living room and bedroom pieces.
Surfaces, such as tiled walls, worktops, concrete, or metal, will be scrubbed and treated with high-quality solutions that will not harm the surface. Solid splatters, stains, paint, and grout will all be effectively removed.
Next, all carpets and upholstery will be vacuum cleaned and any splatters or minor stains will be removed. Even when covered, the fine dust can penetrate and get to their surface. We will ensure that they are free of dust and irritants.
Ovens, refrigerators, air conditioners and other appliances found in the home will be carefully wiped down and disinfected.
The final stage in the cleaning process is to disinfect all items that you touch on a daily basis, such as faucets, door handles and knobs, light switches, remote controls, appliance buttons, and so on.
Quick and simple way to book
Our team of skilled cleaning specialists will provide you with one of the top professional cleaning services on the market. If you are experiencing difficulty performing the deep cleaning of the flat at the end of your refurbishments, please contact our customer care department and speak with one of our specialists. They are accessible seven days a week and will provide you with further information, answer any of your questions, and walk you through the booking process. Make sure you answer all of their questions and provide extensive information (with images, if possible) on the property's condition. They will create a customised cleaning service for you based on your specific demands and select the best, most appropriate cleaning products. Everything will be thoroughly cleaned, disinfected and prepared for your return. Expect the best final results.
Our satisfied clients
"After my parents left for the summer, I wanted to surprise them and renovate our old old house. Sadly, I hadn't planned a clean-up afterwards. Clearly, one was necessary, though. So, I found your company's number and booked your services. You did a very good job and I was able to surprise my parents – Cody"
"Renovations – yay. Cleanups after them – blah. I can't believe that a simple repaint job could leave behind such a mess. Luckily, I somehow managed to find your company and I booked your services. You exceeded all of my expectations and you made the property sparkling clean in no time – Mickey"
"I hired them to clean our house after refurbishment. There was a lot of brick dust as well as grime from the electrical work. A team of three cleaners visited me on a Saturday afternoon and did a magnificent job. They were polite, responsive and professional. Excellent service. – Mark"
Cleaning after builders can be a task with increased difficulty for someone, who doesn't know how to deal with the stubborn paint flakes and glue stains. However, with our qualified cleaners, bringing your renovated home in order is a piece of cake. Whether it goes about an overhaul or a smaller renovation project, they've got you covered. Our representatives are rigorously trained to accomplish a variety of post builders cleaning tasks and will leave your home cleaned up to scratch.
Our service is suitable for all types of properties in Golders Green. For customer's convenience, we are open from Monday to Sunday.