After Builders Cleaning
Prices
After Builders Cleaning

£

20/h
Best Prices!
Our company is the leader in Dulwich in the business of professional cleaning. Benefit from our exceptional after builders cleaning services and ensure your freshly-renovated home is sparkling clean and tidy!
We have the competence, the experience and the resources to meet all your requirements so trust us, let us handle the taxing cleaning chores for you.
Excellent after builders cleaning services, custom-tailored cleaning plans
We know that each cleaning situation is specific and requires individual approach.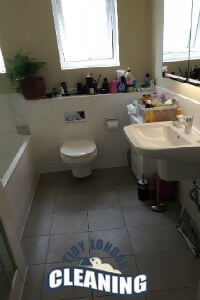 We are flexible and can modify our services to your needs and offer you your very own cleaning plan. We have a long list of services to choose from and you will easily find the ones that fit your budget and requirements.
Our standard after builders cleaning checklist includes deep and thorough cleaning everywhere in your property. We will detail clean your baths (scrubbing sinks, tiles, showers and or bathtubs, wiping towel racks, polishing mirrors, etc.), we will take proper care of your kitchen and you will say "goodbye" to grease, mold and bacteria.
We will precisely vacuum the floors, we will dust everywhere and will go above and beyond to meet all your expectations. We can provide high quality carpet care using our powerful steam cleaning machine. You can as well rely on us for refreshing your upholstery and curtains or cleaning your windows.
We can take care of all items on your cleaning checklist so share with us any requests that you might have.
Cutting edge cleaning technologies, perfect results every time we clean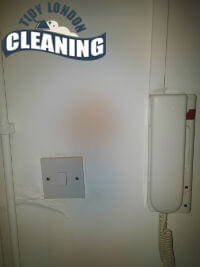 With a strong focus on innovation, we use the most modern professional equipment and we follow the green cleaning methods and practices. We are one of the few companies in Dulwich that use only environmentally friendly products in their work.
Invest in your free time and request our services! We are the cleaning specialists in Dulwich that will provide the most appropriate cleaning option and will make your home spic-and-span. We work 7 days a week and on holidays and we have prepared special discount offers for you!
How our After Builders Cleaning works
If you intend on performing any kind of house renovations, bear in mind that the building crew will leave a lot of dust, filth, and rubbish behind. Not only are they difficult to clean (especially if you are busy with other things), but they can also be harmful and cause health problems. To remove them, all surfaces and places must be thoroughly cleaned, polished, and disinfected. Book our after builders cleaning service to save time and effort. A team of skilled, well equipped cleaning professionals will arrive and handle everything. They will use high-quality tools and materials to remove any traces of dust, dirt, and other deposits. Make an appointment with us today – we guarantee that the final results you will receive from us will be of the highest quality. Here is a list of all activities included in the service:
Our cleaning experts will collect and dispose of all debris left behind by the construction crew before the actual cleaning service begins.
To efficiently remove the large amount of dust covering the entire home, our cleaning team members will use the high quality equipment we supply them with. They will vacuum all areas and corners and will use specialised wipes to dust and polish all furniture, high surfaces and others.
Next in line would be the cleaning of all furniture and countertops. The cleaning experts will utilise the high standard tools and products we supply them with to eliminate all signs of stains, splatters, dust and grime. They will clean all furniture throughout the flat.
All hard material surfaces, such as tiled walls, countertops, concrete or metal, will be scrubbed and treated with special high quality solutions that will not be harmful to their surface. Solid splatters, stains, paint and grout will be efficiently eliminated.
The cleaners will then thoroughly hoover all carpets and upholstery. They will utilise the professional equipment we provide them with to achieve complete dust removal success. Dust and irritants will be totally removed from your home.
All appliances will be cleaned, wiped down and stains found on them will be removed. That includes kitchen appliances, washing machines, etc.
To complete the cleaning service, the trained professionals will completely disinfect any frequently used things within the house. They will clean doorknobs, handles, buttons, switches, and remote controls, among other things.
Quick and simple way to book
Our team of skilled cleaning specialists will provide you with one of the top professional cleaning services on the market. If you are experiencing difficulty performing the deep cleaning of the home at the end of your refurbishments, please contact our customer care department and speak with one of our specialists. They are accessible seven days a week and will provide you with further information, answer any of your questions, and walk you through the booking process. Make sure you answer all of their questions and provide extensive information (with images, if possible) on the apartment's condition. They will create a customised cleaning service for you based on your specific demands and select the best, most appropriate cleaning products. Everything will be thoroughly cleaned, disinfected and prepared for your return. Expect the best final results.
Our satisfied clients
"I have never thought that I will use professional after builders cleaning services, but this time it looked impossible for me to deal with all the dirt after the renovation of my home. I am glad that I decided to use your services, because you helped me a lot and now my home looks perfect." – Tina
"My home is spotless clean now thanks to you! You have an amazing cleaning team, which did an impressive after builders cleaning in only a couple of hours. I didn't expect such results, but you did more than a great job and you made me 100% satisfied. I have no words to describe how thankful I am!" – Monica
"Your after builders cleaning services put the sparkle back into my home and it is so shiny now that I still can't believe that this is real. I thought that the stubborn stains will never go away, but your cleaning experts showed me that everything is possible if it is left in the right hands." – Sheila
There is no point in stressing over the mess after your home renovation. Don't feel discouraged but call our company and book our after builders cleaning service. We will get rid of all the dirt and dust and we will make sure that your home looks exactly how you have imagined it to look.
Thanks to our professional cleaning equipment and solutions, we are able to tackle even the toughest stains and handle every mess in no time. We can't wait to prove you that we are the only cleaning company in Dulwich which can combine excellence and affordability in one service. Don't hesitate to call us anytime.