After Builders Cleaning
Prices
After Builders Cleaning

£

20/h
Best Prices!
If your home has just undergone some redecorations or repairs, you should kick your heels until the builders are gone and then apply deep and proper cleaning. Post builders cleaning is not an ordinary cleaning because paint marks, glue stains and other leftovers are hard to remove, especially if you have to do it alone and you do not posses the specialised equipment. Our company has a very tempting offer for all of you with properties in Blackheath, Kidbrooke.
Our company is very prosperous and well respected thanks to our consistency in the course of several years already. We have been offering after builders cleaning services during all this time and we have managed to tackle hundreds of cleaning cases. Our methods proved to be efficient and widely preferred in Blackheath, Kidbrooke. To try them, please give us a buzz.
Renovations might be exciting, but is cleaning such?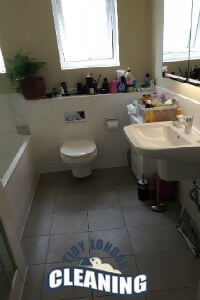 The process of improving and remodelling your home can be such an experience full of various emotions and feelings. If even the thought of knowing that you have to clean after those builders makes you sick, do not hesitate and turn to our post builders cleaning services.
You can book them from all Blackheath, Kidbrooke and it will cost you almost nothing due to our discounts and bonuses. We will come right to your property and we will clean it as if there have never been any refurbishments. Sparkle, sparkle, everywhere you go!
To ensure full removal of all forms of grime and marks, we have invested in high quality and modern cleaning equipment and materials. What is even more, they are environmentally friendly and without any harsh chemicals because we care for nature and for you as well.
After builders cleaning services to make your life easier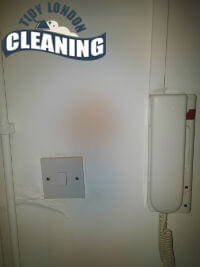 Book with our after cleaning services because we are worth it. With us you will no longer have to worry about the waste or spots left all over your home. We can get you rid of all of them in a short span of time. Just get in touch with us and we will arrange you an appointment soon enough.
How our After Builders Cleaning works
Cleaning up after renovations may be a difficult procedure, especially for a single person. If you find yourself in this scenario and need assistance with a cleaning task, rely on our cleaning professionals. They will arrive with high-quality tools and supplies to thoroughly clean the entire house. They will efficiently remove all of the dust, filth, and residue left behind by the construction workers. We guarantee the exceptional quality of our work, so you can be confident that your entire home will be cleaned, disinfected, and ready for you to move back in. Call us right away to schedule our cleaning service. A complete summary of all the actions that will be carried out as part of the service will be listed below. Waste no time, save time and money and book us.
We will ensure that all rubbish and debris are removed from the premises at the start of the service. That way we will ensure the efficiency of the cleaning.
Our cleaning specialists will utilise the specialised equipment and products we provide them with to remove all of the dust that has made its way all over the location. They will use special wipes to clean and polish all surfaces, as well as completely vacuum clean all corners of the house.
All of your furniture must be carefully cleaned, wiped down, and polished for a successful cleaning service. The cleaning professionals will identify the damage and carefully remove any stains, dust and other filth that have become embedded on the surface of all items of furniture (bathroom, kitchen, living room and bedroom).
Solid surfaces (in the kitchen and bathroom, for example) will be cleaned. The cleaning experts will remove any paint, concrete or other grime that ended up on the surface. They will use a cleaning solution specifically chosen for the material so no damage has been done.
The cleaning experts will carefully hoover all carpets and upholstery. They will utilise the professional quality hoover cleaning devices we provide them with to ensure that no dust or filth has been left on the carpet/upholstery fibres.
Ovens, refrigerators, air conditioners and other appliances found in the home will be carefully wiped down and disinfected.
To finish the service, our cleaning ;professionals will ensure that all items in the home that are used on a regular basis have been thoroughly disinfected ( that includes light switches and remotes).
Quick and simple way to book
If you are having difficulty cleaning your house thoroughly after renovations, give us a call and schedule our expert after builders cleaning service. Our team of experts will handle everything with the professional grade equipment we provide them with. All you have to do to arrange this task is give us a call – our office representatives will ask you a few questions to ensure that the cleaning service is perfectly suited to your needs. Answer the inquiries and describe the problem as well as possible (it is best if you can provide pictures). That way, we'll know what's needed for a successful completion of the task and can send the best, most suited cleaning staff. Everything will be suited to your needs and you will be provided with some of the best final results available on the market. Waste no time and reach out to us.
Our satisfied clients
"I can always rely on the services of this company. This is why I booked their after builders cleaning service when my house renovation was over. They managed to clean all of the dirt and dust in no time and they gave my home a wonderful look. The fee which I was charged was very reasonable and I am happy with it. – Billy"
"When the renovation of my bathroom was over, the industrial dust and dirt, which were everywhere, were so troublesome to clean that I decided to give this company's after builders cleaning service a try. I am so glad that I did because the cleaners who came to my home made my bathroom sparkling clean in no time. – Gregory"
"I decided to remodel my living room and I was very excited to see the results once the builders were done with their work but the mess which was left behind them was too overwhelming and this is why I called this company and hired their after builders cleaning service which completely transformed my living room and gave it the look it deserved. – Frances"
You are fed up with the chores you need to do on a regular basis and now when your home has undergone some renovated project, you cannot even think about cleaning again? Do not worry. The best thing you can do for yourself and your home is to contact our company in Blackheath. We are the providers of the most reliable and economical after builders cleaning services.
To take advantage of our help, all you need to do is to pick up the phone and dial one of our numbers. Feel free to share with us your requirements and preferences.