After Builders Cleaning
Prices
After Builders Cleaning

£

20/h
Best Prices!
It's high time you stopped torturing yourself with the cleaning-up after a visit from builders. We know what a fan you are of home renovation but we don't understand why you're willing to spend an entire week of your time to clean up after every renovation when you can simply call us and we'll be more than happy to do it for you.
We offer professional after builders cleaning services exclusively in Vauxhall. We are supplied with ultramodern cleaning tools and equipment. We promise that if you choose us, you won't regret it.
Our professional after builders cleaning services are available throughout the week, including on bank holidays. If you call us and book our services, you won't regret it, we guarantee.
Better than the best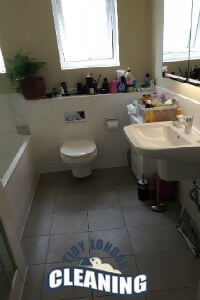 Our professional after builders cleaning services are better than others in Vauxhall because we're more experienced than others and we really know how to properly erase all building marks from your home.
We have a team of experienced technicians motivated to clean your property quickly and efficiently. We test their performance regularly and thus we make sure that our clients get perfect results no matter who of our technicians they choose.
All of our technicians have clean criminal records so you needn't worry about anything. Just call us and book our professional services, we guarantee you'll get the best results.
With us, you can have it all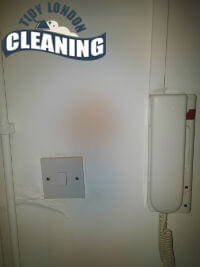 We offer the best after builders cleaning service in Vauxhall. We are able to assist houses and offices alike. We'll do it quickly and we won't destroy your savings. With us, you can really have it all.
We will absolutely disinfect you entire property quickly and we won't cost you a lot of money – our services are affordable.
Stupefying efficiency
Good performance-price ratios
Cleaning delivered by professionals
Cleaning with ultramodern cleaning tools and equipment
Availability of service throughout the week, even on bank holidays
Call us and book our after builders cleaning services today. We are the right cleaning company for you – if you don't believe us – book and we'll show you. Call us, we operate in Vauxhall.
How our After Builders Cleaning works
It is not uncommon to face large amounts of grime, dust and waste after renovations at home. Those could be hard to clean but also dangerous for human health. To save time and money, give us a call and book the after builders cleaning service we offer. Everything will be customised to fit your specific needs and requests. We will send a team of expert technicians that will use specialised tools and products to get rid of all the fine dust and mess left behind. Your entire apartment will be thoroughly vacuumed, scrubbed, polished and disinfected. You will be able to move back in right away. The high quality of this service is guaranteed and you may rest assured that your home is in good hands. Below you can find a list of the tasks that will be performed as part of the service.
Prior to the cleaning procedure, the cleaners will collect and dispose of all debris and waste left by the builders. That way the flat will be prepared.
The proper removal of all the fine dust from the entire property is extremely important. Our cleaning experts will be using the professional quality tools and products they arrive with. All surfaces, furniture, high areas, floors and corners will be vacuumed, dusted and wiped down using specialised wiped that collect all the dust.
Dust, filth, stains, and splatters may accumulate on every piece of furniture in the flat. To ensure that everything has been thoroughly taken care of, the cleaning professionals will continue the service by cleaning the furnishings in the bathroom, bedroom, kitchen and living room. Everything will be disinfected, and wiped down.
Solid surfaces such as countertops and tiled walls will be cleaned. The cleaning professionals will remove any paint, concrete, or dirt that has accumulated on the surface. They will use a cleaning solution that has been specially selected for the material to ensure that no harm occurs.
Following that, all carpets and upholstery will be vacuumed and any splatters or minor stains will be removed. Even when they are covered, tiny particles can infiltrate and reach the surface. We will make certain that they are free of dust and irritants.
The next step would be the thorough cleaning of all appliances in the flat. That includes staining such as paint or concrete.
The cleaning service will be concluded when the professional cleaners on our team deep clean every surface and object that are used on a daily basis (countertops, light switches, door handles, etc.)
Quick and simple way to book
Receive one of the best professional cleaning services on the market, provided by the experienced cleaning experts on our team. If you are having issues and cannot efficiently perform the deep cleaning at the end of your renovation process, give our customer support centre a call and talk to one of our representatives there. They are available every day of the week and will provide you with extra information, answer all of your questions and guide you through the booking process. Make sure you answer all of their questions and give them detailed information (and pictures, if possible) about the condition of the flat. They will organise a personalised cleaning service for you, based on your particular needs and pick the best, most suitable cleaning team for the job at hand. Your apartment will be left immaculate.
Our satisfied clients
"I just wanted to come here and share with how satisfied I was with this company's after builders cleaning services. What is even more, their rates were so fair. So if anyone here is wondering to which company to turn to, I definitely recommend this company. They are without a rival.- Sam"
"I am so happy that my husband found this company. We booked their for builders cleaning services last month, just after the kitchen had undergone a renovation. As everything was coated with dust and paint spill, we turned to them for an assistance and they did great. The rates are also very practical.- Lola"
"I loved this after builders cleaning service very much. Not only because your rates were so economical but your cleaners were amazing as well. They got me rid of all industrial dust, paints spill, bad smell, builders waste. I highly recommend this company. They can amaze you the way the amazed me.- Milo"
Many people struggle to remove the burnt greasy areas from their ovens and this is because the domestic materials are often insufficient to eliminate them. If you want to have your cooker cleaned in the proper manner, don't hesitate to turn to our company in Vauxhall. We are able to offer you the assistance of our fully trained operatives.
Contact us and one of them will visit you at a convenient for you time. Armed with specialised cleaning equipment, our representatives are able to work in a prompt and sufficient manner. During the cleaning session, every component of the oven will be cleaned by the method of dip tank cleaning.