After Builders Cleaning
Prices
After Builders Cleaning

£

18/h
Best Prices!
It's high time you stopped torturing yourself with the cleaning-up after a visit from builders. We know what a fan you are of home renovation but we don't understand why you're willing to spend an entire week of your time to clean up after every renovation when you can simply call us and we'll be more than happy to do it for you.
We offer professional after builders cleaning services exclusively in Vauxhall. We are supplied with ultramodern cleaning tools and equipment. We promise that if you choose us, you won't regret it.
Our professional after builders cleaning services are available throughout the week, including on bank holidays. If you call us and book our services, you won't regret it, we guarantee.
Better than the best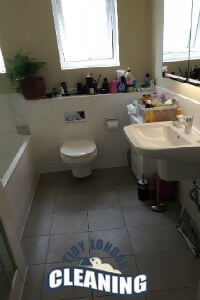 Our professional after builders cleaning services are better than others in Vauxhall because we're more experienced than others and we really know how to properly erase all building marks from your home.
We have a team of experienced technicians motivated to clean your property quickly and efficiently. We test their performance regularly and thus we make sure that our clients get perfect results no matter who of our technicians they choose.
All of our technicians have clean criminal records so you needn't worry about anything. Just call us and book our professional services, we guarantee you'll get the best results.
With us, you can have it all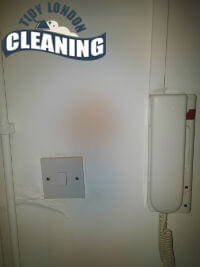 We offer the best after builders cleaning service in Vauxhall. We are able to assist houses and offices alike. We'll do it quickly and we won't destroy your savings. With us, you can really have it all.
We will absolutely disinfect you entire property quickly and we won't cost you a lot of money – our services are affordable.
Stupefying efficiency
Good performance-price ratios
Cleaning delivered by professionals
Cleaning with ultramodern cleaning tools and equipment
Availability of service throughout the week, even on bank holidays
Call us and book our after builders cleaning services today. We are the right cleaning company for you – if you don't believe us – book and we'll show you. Call us, we operate in Vauxhall.
Vauxhall Useful Information
Vauxhall is a big commercial and residential district in Southwest London. It is mainly a home to young professionals and students, enjoying the fast commute and lovely riverside spots. Despite its commercial aspect, the area is not completely deprived of greenery.
Vauxhall Park is the favourite open-air space here. It includes a cosy model village, children's playground and a lavender garden. The adjacent Vauxhall Pleasure Gardens host a number of events throughout the year. There is a huge amount of social housing in Vauxhall and therefore the property varies from terraced and Victorian homes to tall apartment buildings.
The area boasts also relaxed gastropubs and restaurants. The Canton Arms offers dark wood interiors and solid Sunday roasts. Casa Madeira is a fine Portuguese restaurant with homemade tapas, pizza and pasta. Vauxhall City Farm is one of the favourite local attractions. It is a home to plenty of animals as well as a herb garden.
"I just wanted to come here and share with how satisfied I was with this company's after builders cleaning services. What is even more, their rates were so fair. So if anyone here is wondering to which company to turn to, I definitely recommend this company. They are without a rival.- Sam"
"I am so happy that my husband found this company. We booked their for builders cleaning services last month, just after the kitchen had undergone a renovation. As everything was coated with dust and paint spill, we turned to them for an assistance and they did great. The rates are also very practical.- Lola"
"I loved this after builders cleaning service very much. Not only because your rates were so economical but your cleaners were amazing as well. They got me rid of all industrial dust, paints spill, bad smell, builders waste. I highly recommend this company. They can amaze you the way the amazed me.- Milo"
Many people struggle to remove the burnt greasy areas from their ovens and this is because the domestic materials are often insufficient to eliminate them. If you want to have your cooker cleaned in the proper manner, don't hesitate to turn to our company in Vauxhall. We are able to offer you the assistance of our fully trained operatives.
Contact us and one of them will visit you at a convenient for you time. Armed with specialised cleaning equipment, our representatives are able to work in a prompt and sufficient manner. During the cleaning session, every component of the oven will be cleaned by the method of dip tank cleaning.