If you are about to move out, you will definitely need a professional end of tenancy cleaning. We are close to you in Brompton and our dedicated cleaners can visit you and clean deeply your leased property whenever you wish. With them you don't need to worry about results because they are always exceptional.
We operate in the field of cleaning for a long time already and during our vast experience, we have learned how to satisfy the individual needs of our clients. Today we are a reliable cleaning company with an excellent understanding of customer service. Many tenants trusted us already and moved out without any complications.
End Of Tenancy Cleaning
Prices
Studio Flat

from £

89

One Bedroom Flat

from £

139

Two Bedroom Flat

from £

165

Three Bedroom Flat

from £

189
Our cleaners understand the importance of a professional end of tenancy cleaning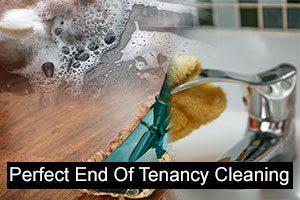 You know that we are the right company to turn to because we co-operate only with experienced. cleaners, who understand the importance of a professional end of tenancy cleaning. In order to contribute to the efficiency of their work, we supply them with the newest cleaning equipment. Approaching every challenge with conviction, they always deliver the desired level of cleanliness.
You could hire us also in:
Hornsey
Holloway
Highgate
Highbury
Finsbury
Let us send you a couple of our diligent cleaners and your leased property will be in perfect condition for the inventory inspection. We know that you would like to keep the deposit and we will help you with that.
For your assurance, we give you the possibility to inform us if there are any problems in 48 hours upon completion of our service. We will send our team back at a convenient for you time to reclean the missed areas free of charge.
If you are renting a property in Brompton don't miss to take advantage of our top-notch end of tenancy cleaning when you move out. To learn more about us, get in touch with our customer care agents.
Services We Provide
Carpet Cleaning
Oven Cleaning
Domestic Cleaning
Builders Cleaning
Flat Cleaning
Office Cleaning
Spring Cleaning
Upholstery Cleaning
Reliable Pre-tenancy Cleaning Services in London
When moving into a new home, you should thoroughly clean it before setting your personal possessions inside. This is an excellent approach to start your new life in a clean, fresh environment. However, this form of cleaning can be complex and offer unexpected obstacles which require a professional approach, techniques, and supplies. If you are moving into a brand new building, construction debris must be removed, and if you are renting an existing home, filth, grime and rubbish from past owners may be discovered everywhere, including in some concealed corners. Among all the responsibilities that come with relocating (packing, organising transportation, and so on), you may find yourself short on time. Save time and money by booking our pre-tenancy cleaning service. Our professionals are knowledgeable and will utilise all of their expertise to remove any concealed filth and rubbish. Here are a few locations that should be cleaned but are often overlooked:
Benefits of booking our Pre-tenancy Cleaning:
By booking our cleaning service, you will slow down the moving process and be able to have some free time to actually enjoy this exciting moment of your life. Our cleaning experts will ensure that you are welcomed by an immaculate property, ready for you to decorate and relax in.
Stains, bad smells and items left behind by the tenants that lived in the home prior to your arrival may prevent you from enjoying the place at its fullest. Our cleaning experts will remove every sign of grime and make the property look brand new.
All cleaning solutions that will be used at your flat will be of the highest quality and extremely efficient against grease and grime. What is more, they are all organic, biodegradable and completely free of harsh and toxic chemicals. Your health will be not jeopardised for a clean home.
Some of the greatest cleaning specialists will completely disinfect your house. We consistently strive to meet our consumers' demands to the best of our ability, and we always guarantee the high quality of our services. Every corner of your apartment will be immaculately clean.
A list of cleaning chores that demand particular focus:
Carpets – a lot of dust, grime and other debris may end up embedded in the fibres of the carpets/upholstery at home, that is especially if the area has not been cleaned regularly. Lucky for you, we offer high quality steam cleaning where we use top grade tools and products and ensure 100% efficiency in stain elimination.
Bathroom – bathrooms are usually the hardest to clean in each property. You may rest assured that our professionals will get rid of all the buildup, germs, mould, mildew and grime that has been collecting all over the place.
Kitchen – Scrubbing and high-quality products will be necessary if you want to appreciate your kitchen in its optimum condition. Our cleaning crew will arrive well equipped to remove all stains, buildup and bad smells.
Hard to reach or hidden places – most of the dirt and grime hidden in a property cannot be easily seen. The fact that the areas that need to be cleaned are so easy to miss makes the cleaning process hard and complicated to carry out. Our cleaning experts will reach all of them and thoroughly clean them.
Disposal of items and waste – there are certain objects in each property that are best replaced. If your property has been previously lived in, you may want to purchase a new mattress (or protective cover), toilet seat, shower curtain, rugs and other items that are commonly used. The items are best kept personal – our professional cleaners will check these items, clean what could be fixed and provide you with a solution.
Our satisfied clients
"I've always hated dusting but end of tenancy cleaning is what I despised! It's so time consuming and I can never find the time to do it when I'm moving out. A friend recommended you and I was lucky enough to have you do the cleaning for me, thanks – Ichiro"
"I now know who to call when I need an end of tenancy cleaning services! One of my tenants decided to surprise me and called you for the service and I couldn't recognize my property afterwards! You did an outstanding job and your technicians are professional – Martha"
"Thank you very much for sending your cleaners this afternoon. It was a pleasure to work with these well-mannered and responsive fellows. The landlord was really pleased with their performance and I received the security deposit back. Excellent service. – Anet"
"Thoroughly recommend this company to everyone in need of post tenancy cleaning. Their cleaners cleaned my leased flat last week and did an amazing job. Everything in the property was left clean up to scratch. The best part is that their prices are within the reasonable limits. – George"
Employing the professional help of our cleaning technicians is the best and most assured way to receive back the full amount of your deposit. We offer to provide for you impeccable cleaning results without you participating in the cleaning process.
Our cleaners are equipped and ready at all times, seven days a week, to make your dream cleaning job a reality that ends with you enjoying your deposit. We are the only cleaning service in Brompton with a team consisting entirely of trained professionals who know how to remove all types of dirt and stains effectively and without harming the surface.