After Builders Cleaning
Prices
After Builders Cleaning

£

20/h
Best Prices!
We are the cleaning company Fulham that values our customers' needs. That is why we have established our after builders cleaning services to provide you with the desired results after renovations or small repairs. We realise how important it is to live in a clean and hygienic home.
We are the competent supplier of cleaning services that is at your disposal seven days of the week. You may think of the post builders cleaning as something time consuming and labour intensive, but not for us it is far away from it.
We put our hearts and souls into the cleaning process and we are able to get it done in a short span of time. We have considerate amount of years in this cleaning field so you can be sure that our cleaners are comprehensive and well experienced.
Splendid after builders cleaning services in all of Fulham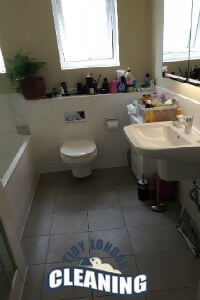 For our skilled and hard working technicians, the cleaning sessions go effortlessly. They are so trained that all the cleaning procedures seem as easy as one-two-three. They will clean your entire property in a such pristine way that you would not believe your eyes. Give us a call to see for yourself.
Our cleaners are able to eliminate all the chaos created within your home. Paint marks? Glue stains? Leftovers? Waste? Say no more. We will get you rid of all the unnecessary stuff left in your home after reconstruction. We can make your home sanitised and disinfected.
Customised cleaning sessions with our after builders cleaning services in Fulham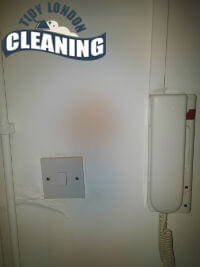 We have developed packages with procedures specifically included to match your needs and requests. Thanks to them, your home can be clean and hygienic again. Our after builders cleaning services are designed to cover every room in your property, including cleaning of kitchens, bathrooms, bedrooms, living rooms, hallways, patio.
We will remove dust from all surfaces, furniture, picture frames, appliances and more. We will hoover carpets and mop floors. The internal windows will be shined. Our services are deep and thorough. Your entire property will be disinfected!
How our After Builders Cleaning works
Renovations are an inevitable part of life, however, they come along with a lot of grime, dirt, waste and dust. Those will be left behind by the building crew and in order to remove them you will need time, effort, tools and products. The successful removal of all the grime is extremely important since all the fine dust may cause breathing or other health issues. Save time and money and leave this job to our professional cleaning experts. They will use the professional grade tools and products we supply them with and thoroughly scrub and polish all areas of the home. The apartment will be prepared for your return and we guarantee that the quality of the final results will be the highest in the industry. Below, you can find all cleaning tasks that will be taking place during the project.
Prior to the cleaning procedure, the cleaners will collect and dispose of all debris and waste left by the builders. That way the flat will be prepared.
The next phase will be dust removal. Specialised equipment, as well as high-quality dusting wipes, will be utilised. The cleaning technicians will apply their expertise to guarantee that all fine dust is eliminated. They will hoover and clean any high surfaces and other locations covered in dust.
To continue the service, the cleaning professionals will meticulously wipe down, clean, and polish all of the furniture in the house. Paint or other debris will inevitably make their way to the surface. The cleaning professionals will clean and polish all of the furnishings in the living room, bathroom and kitchen, leaving everything spotless.
Next, the cleaning experts will get rid of concrete splashes or paint stains from hard surfaces (such as tile or metal). After carefully removing the solid part, they will scrub and disinfect the entire surface with appropriate products that will not cause any damage.
To ensure that no signs of dust or other particles that may cause irritation are present, our cleaning experts will thoroughly vacuum clean all carpets, upholstery, curtains and rugs found in the apartment. They will use high standard special devices that are extremely efficient.
Appliances throughout the apartment will be scrubbed, wiped down and carefully disinfected. All signs of stains, grime and dirt will be eliminated.
All things that are regularly touched will be properly sanitised. This includes door knobs, light switches, faucets, and other such items. This will be done at the end of the service.
Quick and simple way to book
If you are looking for a professional company to help you with the cleaning after your renovations have been done, give us a call and book our amazing services. Our office agents are available 7 days a week and will send the most suitable cleaning team for the job. Our cleaning experts will use the professional tools and products we supply them with and ensure that all tasks at your property have been performed efficiently. They will follow a task list that will be personalised for you and your particular needs. Make sure you answer all of the questions our office representatives ask you – that way you will help them understand what is best for your particular circumstance. Waste no time, give us a call and receive professional help – we guarantee amazing outcomes so trust us with this task.
Our satisfied clients
" I have had my house undergo a bunch of repairs in the past few weeks and I want to thank your team for cleaning everything to perfection. I am sure that there was a lot of dust and dirt in the switches, the pockets and the carpet I my living room, but your team managed to clean it all. – Silvia"
" Your after builders cleaning service really made my house sparkle and shine from cleanliness. The place was stained top to bottom, not to mention the dust and dirt on the carpets. Fortunately your cleaners were diligent enough to collect it all. – Ben"
" We have just had our bedroom and nursery renovated and that brought up a lot of unnecessary dirt and dust. Both me and my husband work full time and couldn't take care of the cleaning ourselves. Employing your service was definitely the right choice, because you did a wonderful job! – Sheila"
House renovations are always a good way to change the atmosphere in your home. However, remodeling work often brings a huge mess with itself. If your home is covered in industrial dust and dirt, you can always call us and we will gladly help you to give your home the wonderful look it deserves.
All of our cleaners are well-trained and they are the most highly competent cleaners in entire Fulham. This only proves that you can rely on our after builders cleaning service and we won't let you down. Our company is very detail oriented which guarantees for the excellence of our work.