After Builders Cleaning
Prices
After Builders Cleaning

£

20/h
Best Prices!
If your home has been recently renovated and you need reliable after builders cleaning services, ask the top cleaning experts in Bankside, South Bank for help.
We deliver a great variety of after builders cleaning options and we will deeply clean your home taking care of the tiniest details.
We use cutting edge technologies and specially formulated detergents that one could not find in everyday stores.
We guarantee top-quality post-construction cleaning services, so hire us and have your home pristine clean.
Top notch after builders cleaning services by the most trusted company in Bankside, South Bank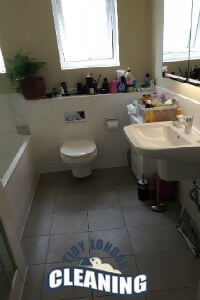 Our standard after builders cleaning package includes detailed, deep cleaning of your entire home. We will clean the windows, we will vacuum and mop the floors, we will refresh your carpets with our highly effective steam cleaning machine.
We will meticulously clean your kitchen and will remove all accumulated dust and dirt. We will degerese the worktops and the kitchen appliances and will wipe clean the cupboards.
We will thoroughly disinfect your bathrooms and they will be impeccably clean and shiny. We guarantee that each and every room in your home will be immaculate and you will enjoy the comfort of your super clean, renovated home.
Convenient after builders cleaning services, customized cleaning plans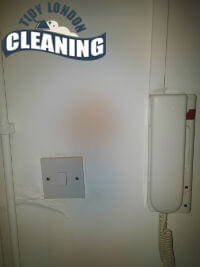 We know that each cleaning situation is unique and that different properties require different approach. We will work according to your requirements and will make sure your home is as clean as you expect. We can design your very own after builders cleaning plan and you can rest assured your home gets the attention it needs.
Your complete satisfaction is our goal. We promise to organize convenient, stress-free cleaning process and to get the work done in a couple of hours. We will arrive in your home on time, professionally equipped and will clean it up to standards. We will go above and beyond to meet all your expectations, so hire us, let us deal with all taxing cleaning chores. We are the most trusted after builders cleaning specialists in Bankside, South Bank and you will be impressed with our work!
We are available 7 days a week and we are looking forward to hearing from you!
How our After Builders Cleaning works
If you are planning on doing some renovations at home, keep in mind that a lot of dust, grime and waste will be left behind by the building crew. Not only can they be hard to clean (especially if you are busy with other things) but they can also be dangerous and trigger health issues. To get rid of those, thorough cleaning of all surfaces and areas need to be scrubbed, polished and disinfected. Spare yourself time and effort and book our after builders cleaning service. A team of experienced fully equipped cleaning experts will arrive and take care of everything. They will use professional grade tools and products to eliminate all signs of dust, grime and other deposits. Schedule an appointment with us and receive some of the best quality final results available in the area. Here is what to expect:
In the beginning of the service, our cleaning professionals will collect all the rubbish left behind by the building crew and dispose of it.
Professional equipment and vacuum cleaners, as well as special wipes, will be used by the cleaning professionals to efficiently remove all fine dust from various surfaces and sections of the home. This is the most crucial part of the entire cleaning procedure, and they will use all their skills to get rid of everything.
Following that, all future across the complete property will be cleansed. Our cleaning professionals will gently wipe down their surface with specific cleaning solutions, removing any stains, splatters, dust, and other filth that accumulated on there while your renovations were happening.
Stains and filth may end up on hard surfaces like tiles, concrete, or glass. The specialists will gently remove the solid components using strong solutions and specialised equipment that will not harm the surface, then thoroughly clean the entire area.
The cleaners will carefully hoover all carpets and upholstery. They will utilise the professional quality hoover cleaning devices we provide them with to ensure that no dust or filth has been left on the carpet/upholstery fibres.
Next, the cleaning experts will remove stains from appliances found in the kitchen, living room, bathroom and other areas of the property.
Last but not least, the qualified experts will thoroughly disinfect all commonly handled items throughout the entire home. They will sanitise door knobs, handles, buttons, switches, remote controls, etc.
Quick and simple way to book
If you are having difficulty cleaning your house thoroughly after renovations, give us a call and schedule our expert after builders cleaning service. Our team of experts will handle everything with the professional grade equipment we provide them with. All you have to do to arrange this task is give us a call – our office representatives will ask you a few questions to ensure that the cleaning service is perfectly suited to your needs. Answer the inquiries and describe the problem as well as possible (it is best if you can provide pictures). That way, we'll know what's needed for a successful completion of the task and can send the best, most suited cleaning staff. Everything will be suited to your needs and you will be provided with some of the best final results available on the market. Waste no time and reach out to us.
Our satisfied clients
"I can say only good words about your cleaning company, because you surpassed my expectations with the after builders cleaning yesterday. I definitely did the right choice with you, because you are real professionals and you gave me astonishing results! Thank you for that and for your friendly attitude!" – Mark
"Your company is the best one, because you made my property spotless clean from top to bottom in no time. I am glad that I was your customer and you can be sure that if I need help with the after builders cleaning in future, I will get in touch with you again!" – Jane
"Your company is unique! I didn't expect such results, but you definitely proved me that I was wrong. I am more than happy that the after builders cleaning in my home was done by the best and most qualified cleaners possible! Thank you for the job done and for the impeccable results, which made me 100% satisfied." – Steve
As exciting as a home remodeling can be, the mess which builders tend to create is often way too overwhelming. This is why we encourage you to give us a call anytime you want to enjoy the positive outcome of your house renovation.
We are a cleaning company with extensive experience in the after builders cleaning field and we know the best methods to tackle the annoying industrial dust. Our cleaning experts are the best professionals in Bankside and they know how to achieve the best look for your home in no time. We hope that you will give us a chance to prove our excellence.