After Builders Cleaning
Prices
After Builders Cleaning

£

20/h
Best Prices!
Our company is based in Lewisham, Hither Green and we provide after builders cleaning services to anyone who wants to ensure the perfect post-renovation condition of their properties.
We have rich experience in our field and we can offer you plenty of after builders cleaning solutions that will definitely meet your high demands and expectations.
We have specialized in detailed, top-to-bottom cleaning and we guarantee that every nook and cranny of your home will be sparkling clean and shiny.
Excellent after builders cleaning services, the most affordable rates in Lewisham, Hither Green
We use high-end professional equipment and specially formulated products that clean effectively, in depth and give perfect, long-lasting results.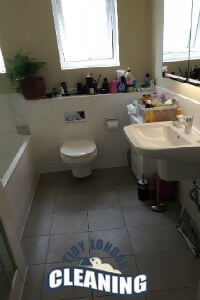 Trust us and we will bring the cleanliness and the comfort in your newly-renovated home. Our crew of experts will meticulously clean every room in your property and will pay special attention to your baths and kitchen.
They will make your windows spotless, they will properly refresh your carpets and upholstery and will precisely vacuum the floors using high-performance vacuum cleaners.
Flexible after builders cleaning services, based on your budget and preferences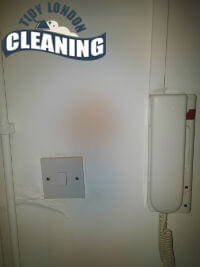 Your satisfaction is our priority. We will design your very own after builders cleaning plan based on your needs and desires. We will carefully listen to your requirements and will clean your home just as you wish.
Our cleaning experts are hard-working and experienced and you can rely on them for anything as regards cleaning. They will handle each chore in a highly professional way and will meet all your expectations.
Our services are quick and hassle-free. We value your time and we will come to your property on schedule. We will clean everything precisely causing minimum disturbance to your family and you. The cleaning normally takes about a couple of hours and then you can enjoy pristine accommodations, fresh and healthy atmosphere everywhere in your home.
We work 7 days a week and on holidays, and there is an option for same day cleaning visit. Call our representatives in Lewisham, Hither Green and get more information on our great services and budget friendly rates. We will deliver the right service for your needs and your home will be spic-and-span.
How our After Builders Cleaning works
Did your building crew leave a lot of mess at the property they renovated? If this is the situation, you may find it hard to actually clean everything while managing your work, organising your return and other responsibilities. Save time, effort and money and book our after builder cleaning solution. We always provide amazing final results that will be delivered by expert cleaning professionals. They will use a full range of top grade tools and products and thoroughly clean all areas of the home. Everything will be scrubbed, polished and disinfected and you will be ready to move your personal belongings back right away. Give us a call now and schedule an appointment. Below, you can find a list of all steps that will be taken during the cleaning process.
Before the actual cleaning process begins, the cleaning professionals will collect and dispose of all rubbish and waste left behind by the builders.
To efficiently remove the large amount of dust covering the entire home, our cleaning team members will use the high standard equipment we supply them with. They will vacuum all areas and corners and will use specialised wipes to dust and polish all furniture, high surfaces and others.
Next in line would be the cleaning of all furniture and countertops. The cleaning experts will utilise the high quality tools and products we supply them with to eliminate all signs of stains, splatters, dust and grime. They will clean all furniture throughout the apartment.
Tiles, grout and concrete will be cleaned of splashes, stains and other grime that ended up on them. They will be thoroughly scrubbed and polished. Depending on the materials – wood, tile, metal or stone, the professionals will use products that will not harm the surface.
High quality, professional grade vacuum cleaners will be used during the next step in the process. The cleaning professionals will carefully hoover all carpets and upholstery and insure that all of the fine dust and irritants have been eliminated.
The next step would be the thorough cleaning of all appliances in the home. That includes staining such as paint or concrete.
Last but not least, the certified technicians will thoroughly disinfect all commonly handled items throughout the entire home. They will sanitise door knobs, handles, buttons, switches, remote controls, etc.
Quick and simple way to book
If you are having difficulty cleaning your house thoroughly after renovations, give us a call and schedule our expert after builders cleaning service. Our team of experts will handle everything with the professional grade equipment we provide them with. All you have to do to arrange this task is give us a call – our office representatives will ask you a few questions to ensure that the cleaning service is perfectly suited to your needs. Answer the inquiries and describe the problem as well as possible (it is best if you can provide pictures). That way, we'll know what's needed for a successful completion of the task and can send the best, most suited cleaning staff. Everything will be suited to your needs and you will be provided with some of the best final results available on the market. Waste no time and reach out to us.
Our satisfied clients
"I didn't really fancy the idea of spending hours trying to clean up all building rubbish from my recently renovated bedroom and that's why I booked your professional cleaning company. You did a great job – you removed all building rubbish and you thoroughly cleaned all surfaces, too. Thanks – Sophia"
"Mark and I finally renovated the house. We had planned to clean up by ourselves once the builders have left but we gave up as soon as we saw how dirty the property really was. Luckily Mark found out about you and booked your services. You did a great job and we'll definitely book again – Grace"
"One day I decided to renovate the living room by myself. I bought new paint, new laminate and I got to work. When I was done the place looked… messy. Thanks to your team who cleaned the whole apartment and not just the living room, though, I saw what a good job I'd done – Chloe"
Don't hesitate to give us a call anytime you are burdened by the mess which was created during your home renovation. Although remodeling can be a positive change for your home, industrial dust and dirt can be quite overwhelming. This is why we recommend you to trust professionals when it comes to tackling the after remodeling mess.
Give our company a call and we will be more than happy to convince you that we are the best professionals in entire Lewisham. Thanks to our after builders cleaning service, your home can look amazing in no time and you can enjoy its new look.