After Builders Cleaning
Prices
After Builders Cleaning

£

18/h
Best Prices!
Why spend endless hours removing rubbish from the renovation of your home, or dusting furniture and polishing floors when you can do nothing and still have a perfectly clean home?
Take advantage of our professional after builders cleaning services. We are available throughout the week, including on bank holidays Streatham. If you choose us, you choose the best cleaning company in Streatham. We are supplied with professional cleaning tools and materials and we guarantee elimination of all after builders scraps and rubbish.
We guarantee we won't stop until we've thoroughly polished your home. Your health is of pivotal importance for us and that's why we'll stay as long as we have to in order to completely disinfect every inch of your property.
We are able to assist your home and office alike. We guarantee that if you choose us, you won't regret it. Call us and book today, we're in Streatham.
No more paint stains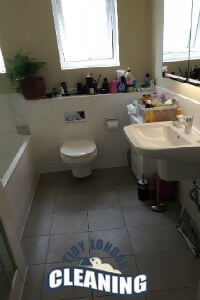 Doing a renovation of your home or office is wonderful. Thus you can completely change the appearance of your property, fit your rooms for different purposes, etc.
However, doing a renovation is always associated with clutter and dust which, sadly, won't be confined only in the area you renovate – rather, it will consume your entire property. If you wish to make your home appealing again, you'll have to spend a lot of time cleaning.
Or – you can simply book us and we guarantee we'll clean your home to perfection in no time.
If you call us and book our professional after builders cleaning services, you'll forget all about the nasty paint stains on your flooring which the builders never bothered to clean up.
Guaranteed deep cleaning of your property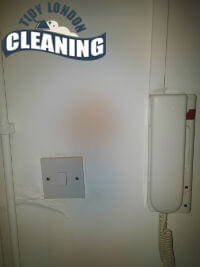 We know that renovation leads to clutter and dirt and that's why we don't apply simple cleaning techniques to eliminate the dirt from your property. Rather, we'll deep clean the place, i.e. we'll take extra care in cleaning and we won't neglect a single inch.
Choose our professional after builders cleaning services. We are available throughout the week, including on bank holidays. We are working in Streatham exclusively.
Streatham Useful Information
Streatham is located in South London and is part of the London Borough of Lambeth. It is known as one of Greater London's major centres. The area has a population of 58 055 according to a census made in 2011.
If you go to Streatham, here is what you can do and see there – if you visit the area during the winter and if you are a sports fan, you can visit Streatham's ice rink where you can either go skating with family and friends, but you also can watch ice hockey.
Streatham Common has its "secret garden" – The Rookery. You will find lawns, beautiful gardens and a waterfall, of course. You can spend your free time there, drinking coffee an enjoying the nature.
In case you are looking for a place to eat, you should definitely try the food at Bravi Ragazzi, Addomme, Boyce Da Roca and many other restaurants. You can be sure that you will also find many pubs and clubs in the area.
"I am so happy that I decided to give this company's after builders cleaning service a try. Once the renovation of my bedroom was over, the place was covered in layers of dust and dirt but the professional cleaners who executed the service managed to clean the entire room from top to bottom and they gave it a sparkling clean look. – Wendy"
"It is amazing how little time it took the professionals of this company to tackle the dirt which I was dealing with after my house renovation. I am very glad that I decided to hire their after builders cleaning service. Both the quality and the affordability of the service were to my liking. – Tamara"
"Thorough cleaners, efficient work and incredible results. They cleaned our renovated house last week and everything was great. Not to mention their reasonable prices. Impeccable after builders cleaning, which I will recommend with pleasure. – Sam"
Our company is famous in Streatham for offering the most economical and reliable after builders cleaning services. Even the smallest renovation project may leave a massive mess.
The industrial dust can hide in every nook and cranny. To enjoy your renovated home to the fullest, make sure to book our after builders cleaning services. We have been in this cleaning industry long enough to know how to achieve spotless cleanliness.
Do not hesitate to get in touch with us and we will provide you with the results you have been dreaming of. We are waiting for you already.