After Builders Cleaning
Prices
After Builders Cleaning

£

18/h
Best Prices!
Every house requires refreshment and improvement. With the time passing by, your house and all it components will eventually suffer some damage. In cases like this, most people call on repairmen to fix and back up the house.
It is known that repairmen tend to leave a big messes behind, they rarely clean after themselves and the task remains for the owners to deal with it – and that's where our after repair cleaning service comes in handy!
We are located in Notting Hill and we have years of experience cleaning after repairs. We have assembled a special team of highly trained cleaning technicians to provide you with the cleaning services you and your home deserve.
What we can do for you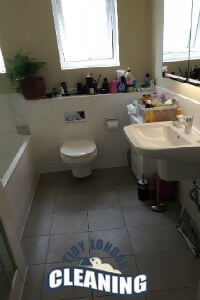 Our wide list of cleaning chores exceeds the list and capabilities of other cleaning services located in Notting Hill. By choosing us, you are most likely to receive a better after building services and on a reasonable and acceptable price rate.
Our professional services include kitchen, bathroom, living room, window and carpet cleaning. All of these are connected, pair bonded and require a special cleaning, which we can provide for you.
Why choose us and not any other after building cleaning service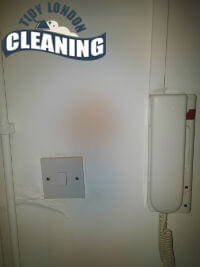 The cleaning technicians we are going to send to handle the after building cleaning on your property are well trained and licensed to practice their "craft" in Notting Hill. All of them have years of experience and cleaning comes easy to them.The cleaning products they use are nowhere to be found in the regular stores. They are a special blend of 100 percent eco friendly substances which are just as affective as the chemicals based ones.We guarantee that all the remaining dust and debris will be deeply removed and you won't have to worry about your home environment being dusty, dirty and unhygienic. Places like door frames, windows, carpets and kitchen appliances are likely to suffer from a potential building process. Our skilled team of technicians know exactly where to clean and look for hiding behind objects dirt.
Notting Hill Useful Information
Notting Hill is far from just a scene for a Hollywood movie. This charming London area has a lot to offer its visitors. Here you can visit the well-known Museum of Brands, Packaging and Advertising, go out and visit many TimeOut award-winning coffee shops, bars and pubs, and shop at the famous Portobello Road Market. Cow – a popular venue among locals, for example, serves the best fish we have ever eaten.
But it seems that Notting Hill's most famous attraction is the Portobello Road Market. This is perhaps the world's oldest street market in the world, with a history dating as far back as the 1880s. Here you can obtain really rare antique items, but also numerous modern-day clothes, too. Portobello Road Market also offers a wide variety of fruits and vegetables, and also meat – all produced locally. And when you are done shopping, do not forget to visit the KPH – the best pub in Notting Hill.
"When we finished with the renovation process of the kids' living room we were too tired to clean the place by ourselves. That's why we booked your company's professional cleaning services. To be honest, you did a far better job than what we could ever have done. We will book again – Honey"
"This spring I renovated the bedroom and I was really happy with the way it looked in the end. What I hated was all the toxic dust and the building rubbish that remained. I didn't like the idea of cleaning it all by myself and so I booked your company's services. You performed outstandingly – Frida"
"Just thinking about cleaning up after the renovtion makes me wanna throw up. I used to do the cleanups after the renovations my husband did. But I always got so tired that I had to rest a few days afterwards. Luckily, now I can book your company's professional service. You do a great cleaning job, thanks – Judy"
It is always a good idea to have your home or office premise renovated but you can only enjoy its new look after a deep overall cleaning. Depending on the size of the project, such a cleaning job may turn to be quite a task. However, with our experienced cleaners, bringing a renovated property in order is a piece of cake.
Our professional after builders cleaning is available in the entire Notting Hill 7 days per week. During the cleaning session, every room will undergo a profound cleaning. For your peace of mind, our cleaners work with specialised cleaning equipment, which means that all paint marks and glue stains will be eliminated with one blow.