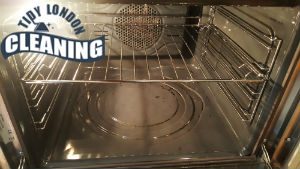 Cleaning your oven as successfully removing all burnt leftover as well as completely removing bad odors and oil stains is hard without professional help. A regular cleaning will most likely fail to do the job and you will end up wasting hours trying to clean your oven to no good results.
If you are a resident of Bayswater and you need help handling the oven cleaning our professional oven cleaning service stands at the ready. We believe we are more than capable and efficient to completely and thoroughly cleanse and disinfect your oven until its is hard to recognize.
Oven Cleaning Prices Bayswater
Oven Cleaning Services
Prices
Single Oven Cleaning

£

60

Double Oven Cleaning

from £

79

Extractor Cleaning

£

20

Cooker Hob Cleaning

£

23
A clean oven is very important and essential for your well-being. Cooking in a dirty oven can cause your food to smell bad or ruin it completely. If you experience unpleasant smoke coming out of your oven while cooking and the dish you cooked today smells like the one from a week ago than you definitely need out cleaning service's help.
Kensington
Maida Vale
Notting Hill
We can make sure all those sign of a dirty oven and gone and forgotten for good.
We provide excellent end-cleaning results giving our customers a hard time recognizing their appliances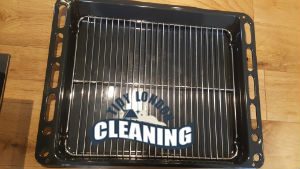 Our cleaners will have all the needed equipment and tools on hand when they arrive to carry out the cleaning. We have supplied them with the latest, most powerful, yet safe and effective cleaning equipment to provide better, faster and more efficient end results.
Also the cleaning materials and solutions we use are nothing like the store-bought ones. They are entirely earth-based and environment-friendly to ensure your well-being and safe consumption of the food you prepare in the oven.
Rest assured your appliance is in good, capable hands who will do whatever it takes to bring back the old look and performance of your oven.
We employ only real professionals to be our cleaners. People with a long-time experience and large varieties of skills
We use environment friendly cleaning materials and solutions to protect your safe food consumption
Never have we brought dissatisfying results and we do not intent to start now
We can present you with a free estimate and explain the process thoroughly to you
Our rates are fair and acceptable, the best in Bayswater
How our Professional Oven Cleaning service works
Is your oven greasy, smelling burned or smoking when you turn it on? The reason for that could be the lack of regular cleaning. This appliance requires deep cleaning and disinfection. If you lack the time, skills, tools or products, do not hesitate to give us a call and schedule our oven cleaning service. A team of cleaning professionals will arrive at your property and deep clean your entire oven, including your stove top. High quality tools and non-toxic but efficient cleaning solutions will be used during the service and all signs of burned residue, grease and grime will be eliminated. You will be able to enjoy cooking your favourite meals as soon as the cleaners complete the job. We guarantee the high quality of the final results. All tasks included in the service are listed below.
Spills and greasy mess may occur as a result of cleaning an oven. To avoid this, our skilled cleaners will use special plastic sheets to protect the floor of your kitchen. We can avoid spills and leaks this way.
Once the floor is protected, our cleaners will carefully inspect the appliance and its condition, then disassemble all removable parts. They will be placed inside heated tanks full of cleaning solution where they will soak while the rest of your appliance is being cleaned.
To clean the inside of your oven, a high quality paste of non-toxic origins will be used. The cleaning experts will spread it all over the inside of your oven, turn the heat on and let it sit. The heat will activate the paste and help it eliminate all grime and buildup.
The cleaning professionals will then focus on the outside of your appliance. While the parts are cleaning and the paste is working on the interior of the oven, the entire surface will be scraped with a special blade, disinfected, and cleaned off with strong solutions. There will be no traces of oil or burnt food.
The inside of your oven will be cleaned by now. The cleaning experts will remove the cleaning paste from the interior of your oven. All grease and grime will come off along with it. The surface will be wiped down, polished and disinfected.
After removing the pieces from the hot tanks, our cleaning specialists will dry, disinfect, and inspect them to guarantee they are spotless and ready to be reinstalled.
The oven will be reassembled at the end of the service, everything will be washed down one more time, and all surfaces inside and outside the oven will be disinfected.
Hassle-free contact process
If you struggle with deep cleaning your oven, please contact us right away and schedule our oven cleaning solution. One of our customer support agents will work with you and walk you through the process. They will assist you in creating the finest, most suited solution for your scenario. They will answer all of your questions and provide you with more information about the services we offer. The service will be performed by the most experienced cleaning employees, and we guarantee the excellent quality of the final results. We will be able to accommodate your schedule and meet all of your demands and expectations. Give us a call right away and receive impressive outcomes.
Our satisfied clients
"It was great to work with your company. The technician that you sent this morning did a great job cleaning the oven and now it looks like brand new. It was a pleasure to communicate with such a knowledgeable and polite young man. I will recommend him with pleasure. – Helen"
"This company is a delight to work with. I booked oven cleaning with them last week and the result was impressive. Well-mannered and diligent cleaning expert, who didn't miss a single spot. As promised, the oven was left in impeccable condition and I couldn't be happier. – Jane"
"I recommend this company to everyone. One of their operatives have just cleaned my oven and I can say only positive things about him. Arrived on time, brought cleaning equipment and degreased all oven components one by one. Reliable and cost-effective oven cleaning. – Emily"
Our company is located in Bayswater and for plenty of years already we provide the residents of this area with affordable and efficient oven cleaning services. We are favourite choice for such great number of customers thanks to our flexibility, efficiency and fair rates. We can be booked on any day of the week, even on weekends and public holidays.
When we take away all the removable parts, we will soak them into a powerful solution. Meanwhile, the sides, top and interior will be paid the necessary attention as well. When we are done, your kitchen appliance will look like brand new.